Time-Saving Holiday Hacks To Make Life A Little Easier
Even though the holidays are close but still far away, chances are you're probably already stressed out. It may feel as if you don't have enough time, money, or energy to fulfill everything on your checklist.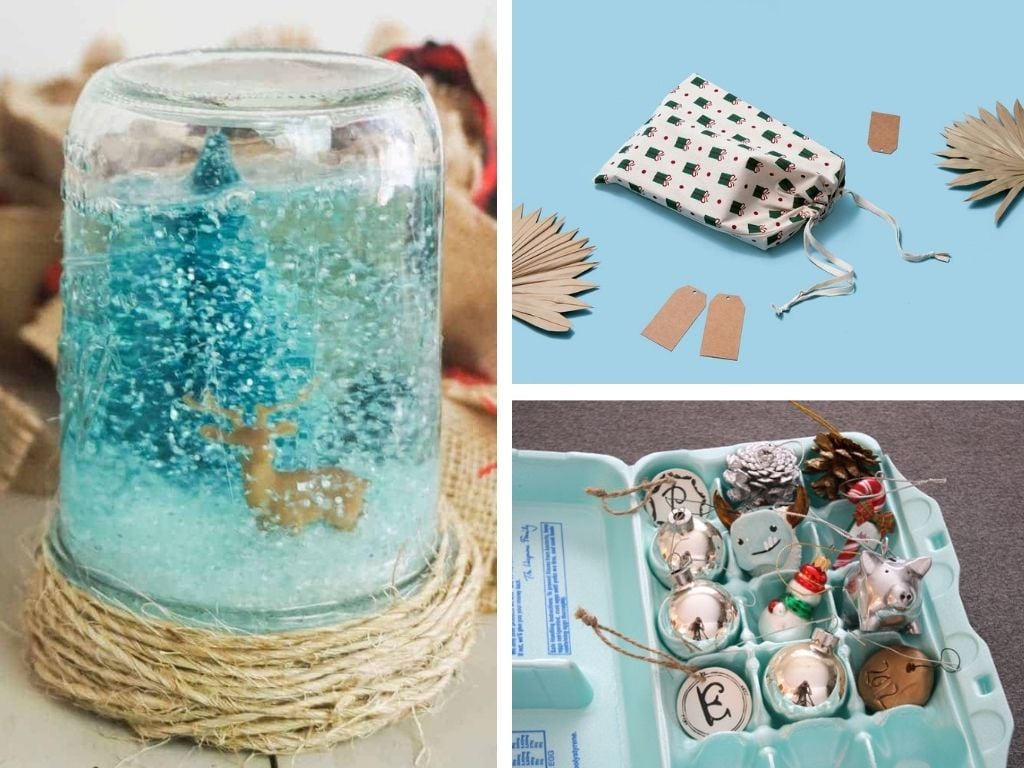 That's why we're here to give you some time-saving (and life-saving) hacks to make this holiday season a little less stressful and a bit more enjoyable!
Organize Gifts Using Santa's Bag
Santa's Bag is a handy app where you can create your shopping list and manage it. You can also keep up-to-date on gift ideas, budgets, and recipients so nobody leaves without a gift (and you don't end up with an empty wallet).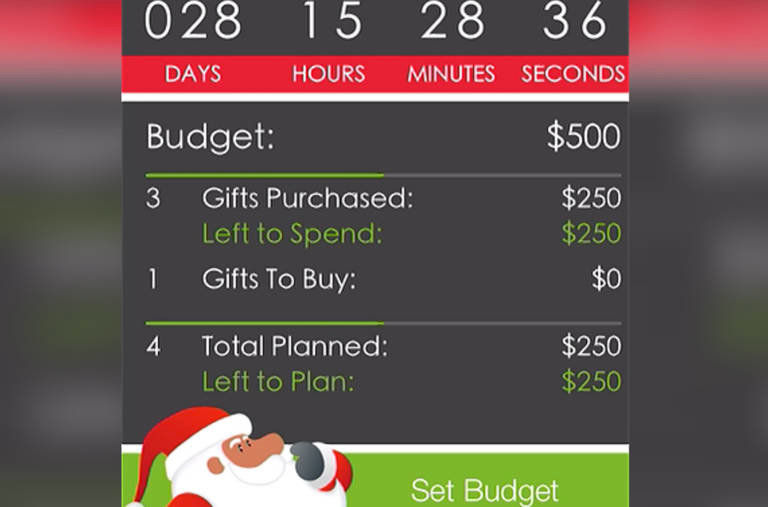 It's the perfect solution to keep everything organized and in your control!
Get Ahead with National Free Shipping Day
December 14 means Christmas isn't only getting closer, but it's also National Free Shipping Day. If you want to buy gifts online and avoid the hassle of going into a store, take advantage of this amazing day.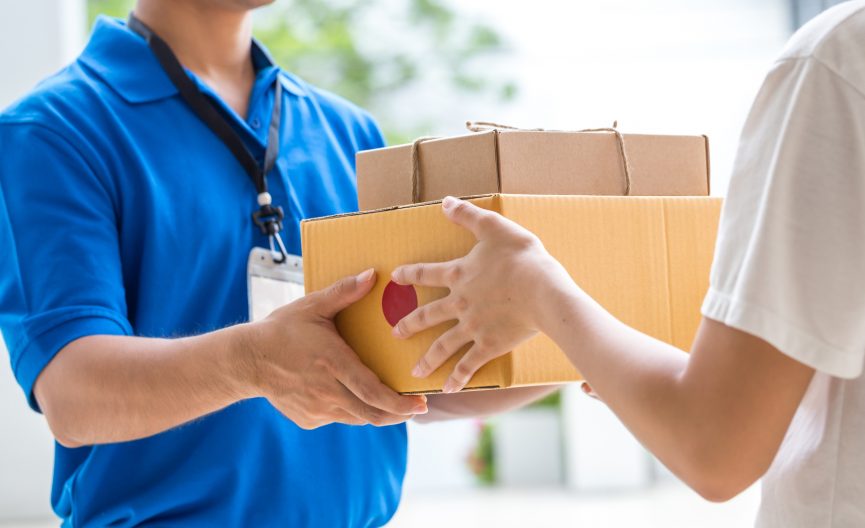 Now you won't have to worry about huge crowds and craziness – you can purchase gifts right from the comfort of your home!
Turn Pumpkins into Snowmen
There's usually that one house in your neighborhood that has holiday lights still up even when it's Valentine's Day. There's also a high possibility that there are some pumpkins hanging around, too.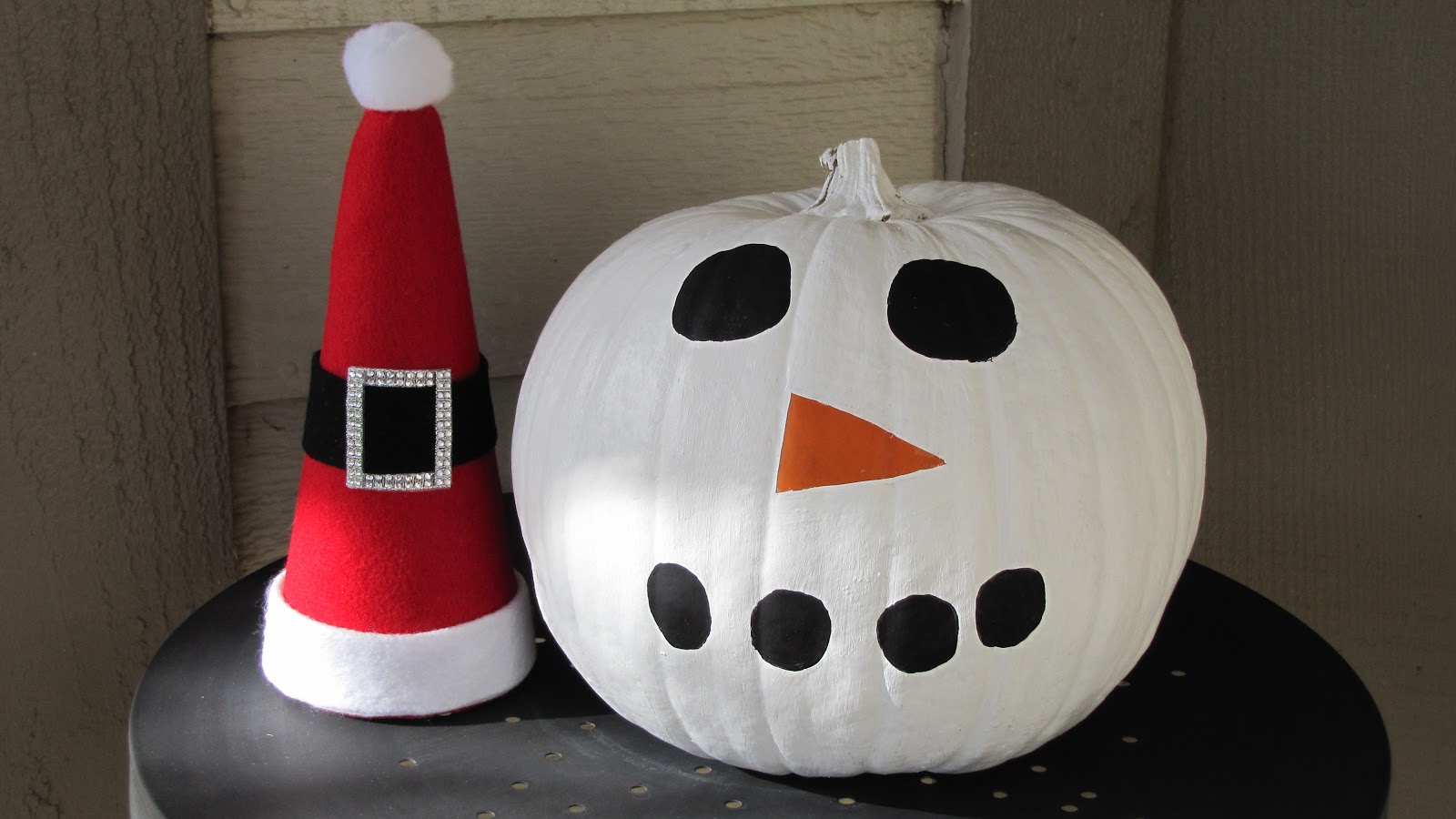 To make things more entertaining, use any leftover pumpkins and turn them into snowmen! It's simple fun for the whole family and also an eco-friendly way to be creative this December.
Cook and Bake Beforehand
Rather than cramming all of your cooking into one day, give yourself a break by getting it all completed in advance. Food such as mashed sweet potatoes, beet soups, and veggie salads can be prepared a few days ahead of time for the party.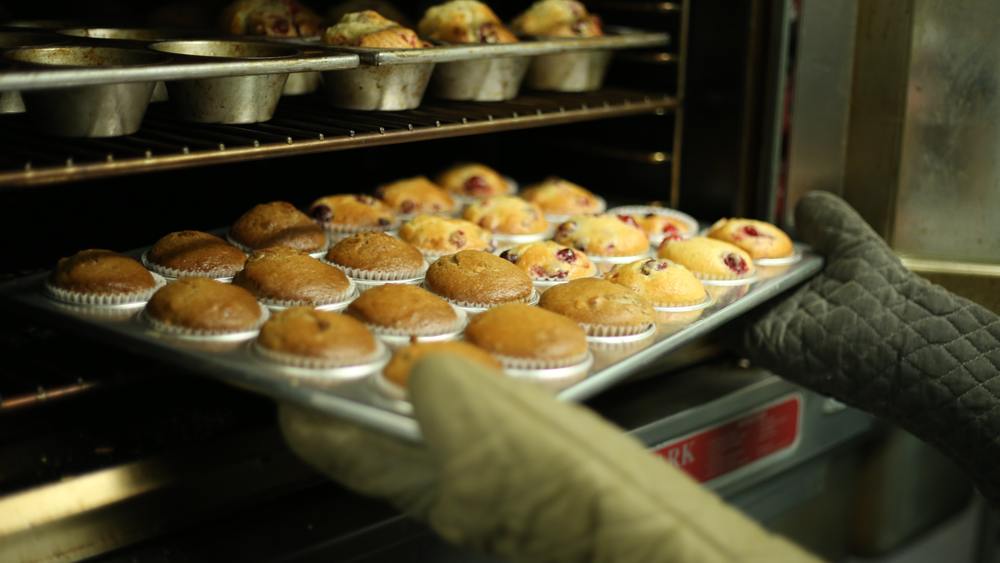 Baked goods like pies, dough-based desserts, and cookies follow the same method. Have fun chatting and baking with your closest friends and family!
Set Up a Secondary Fridge While Entertaining
With different parties going on, your fridge can get stuffed pretty easily. Just in case, it's best to organize a separate cooler with condiments and other ingredients that are accessible while cooking.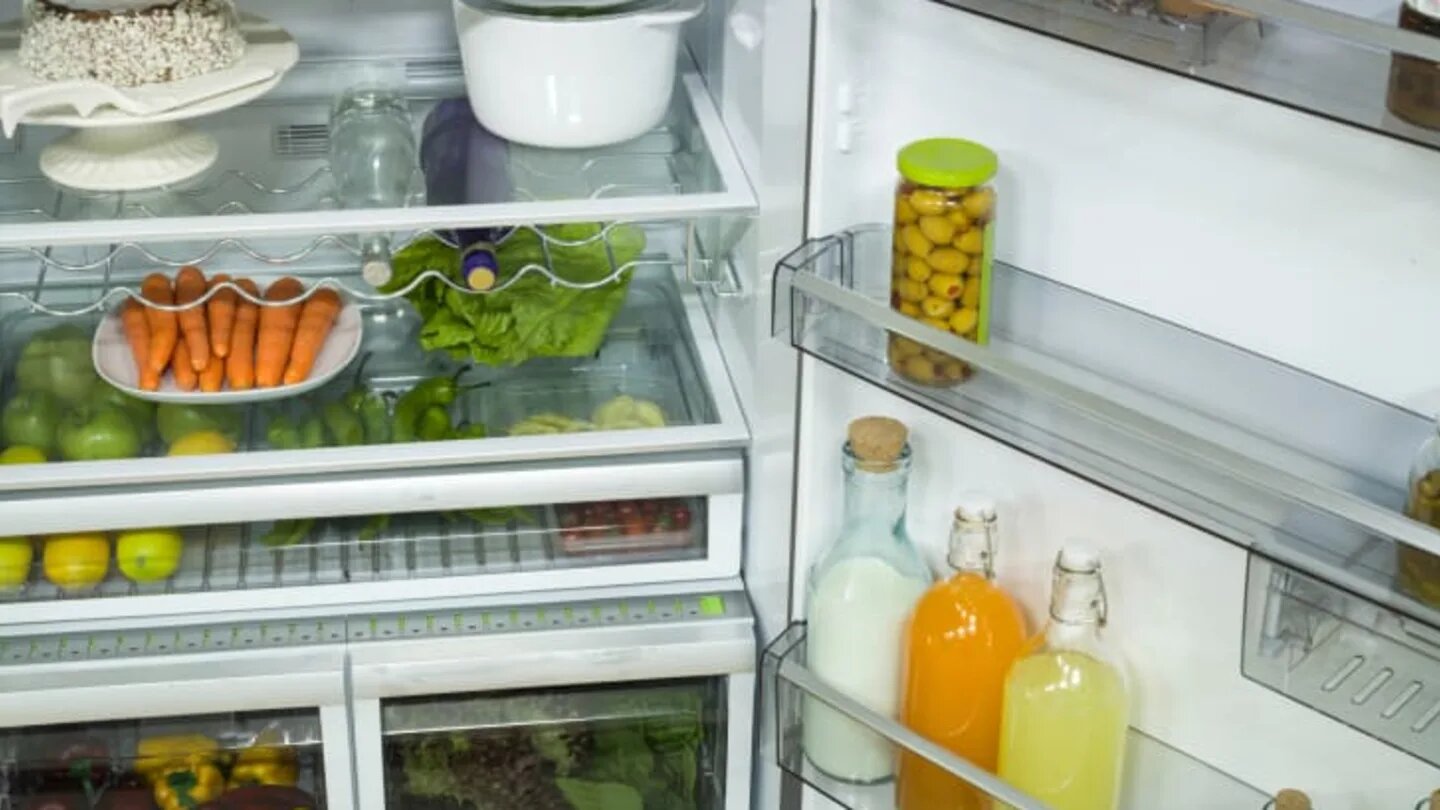 You can even use it as a storage space for various items that you won't need so you can save the precious fridge real estate for drinks or party food necessities.
Make Bows Out of Tape
Duck Brand makes festive-patterned duct tape that's perfect for making sturdy and appealing bows for gift-wrapping and decorating. There are snowmen, penguins, polar bears, and candy canes.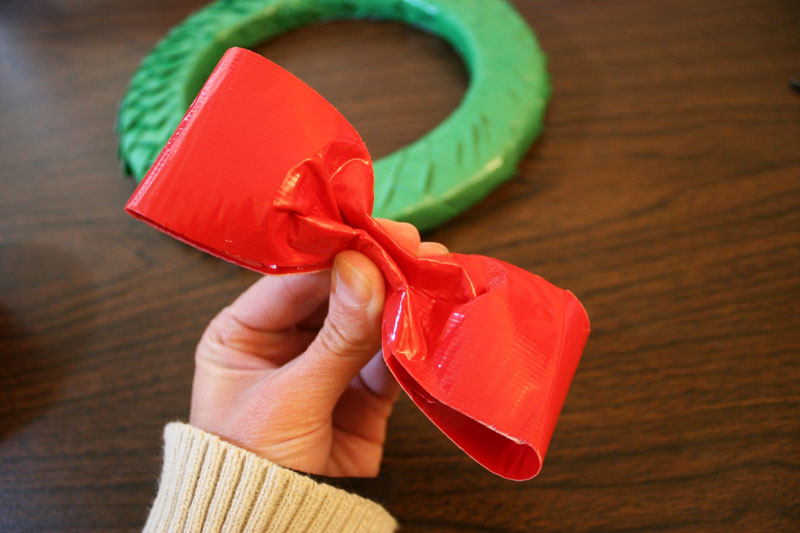 This tape is also handy if you need some quick air conditioning repair, just simply undo the bows, and voila!
Turn a Mason Jar Into a Snow Globe
Are you searching for a unique and cheap keepsake this holiday season? Look no further – this mason jar snow globe is genius.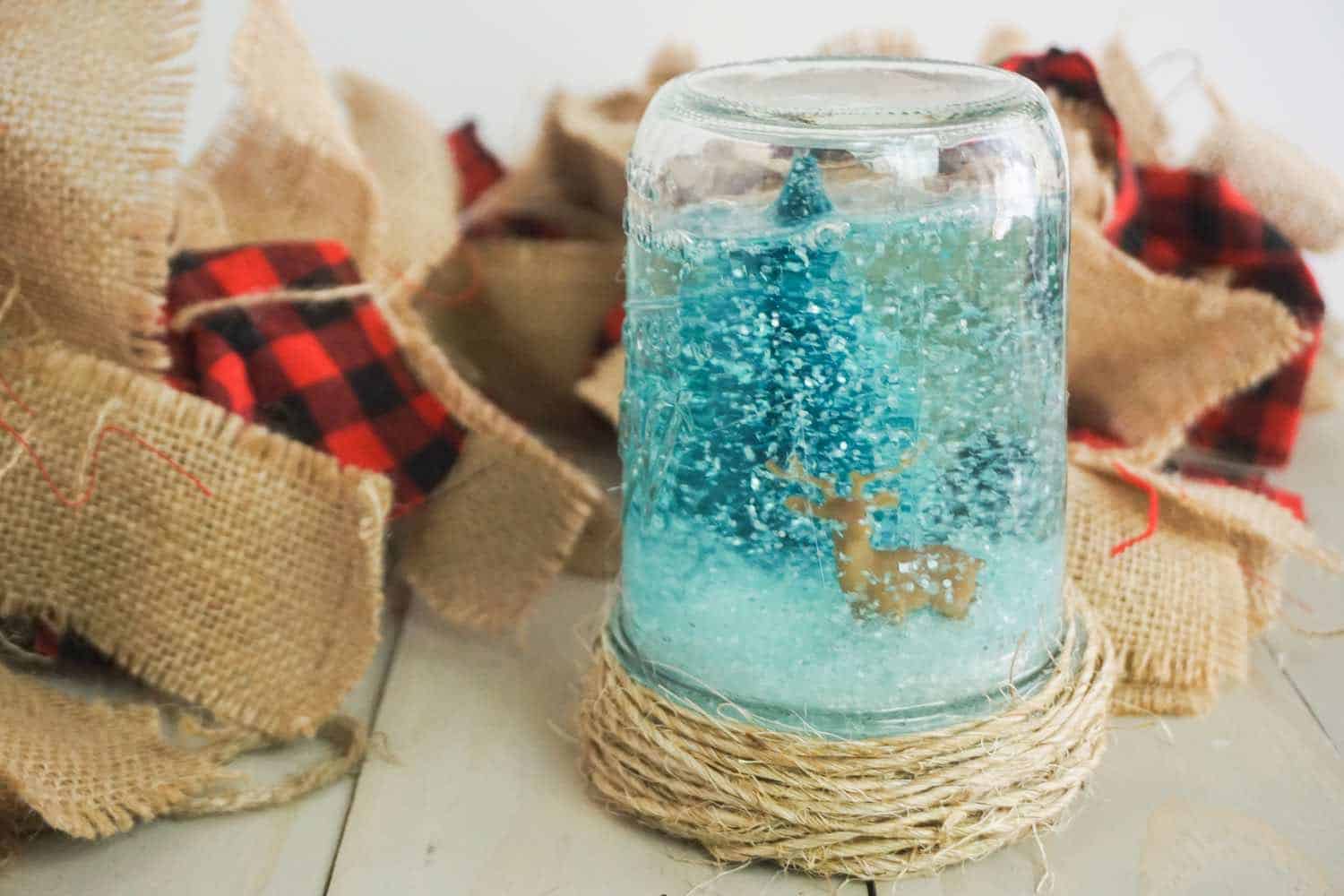 Not only is it easy to make, but you can customize it, as well. You can make a different version every year with craft-sized versions of Christmas trees, menorahs, or whatever your mind creates.
Use a Laser Projector for Outdoor Lights
If you're struggling with time management and don't have enough hours in the day to decorate the outside of your home with lights, here's a great hack.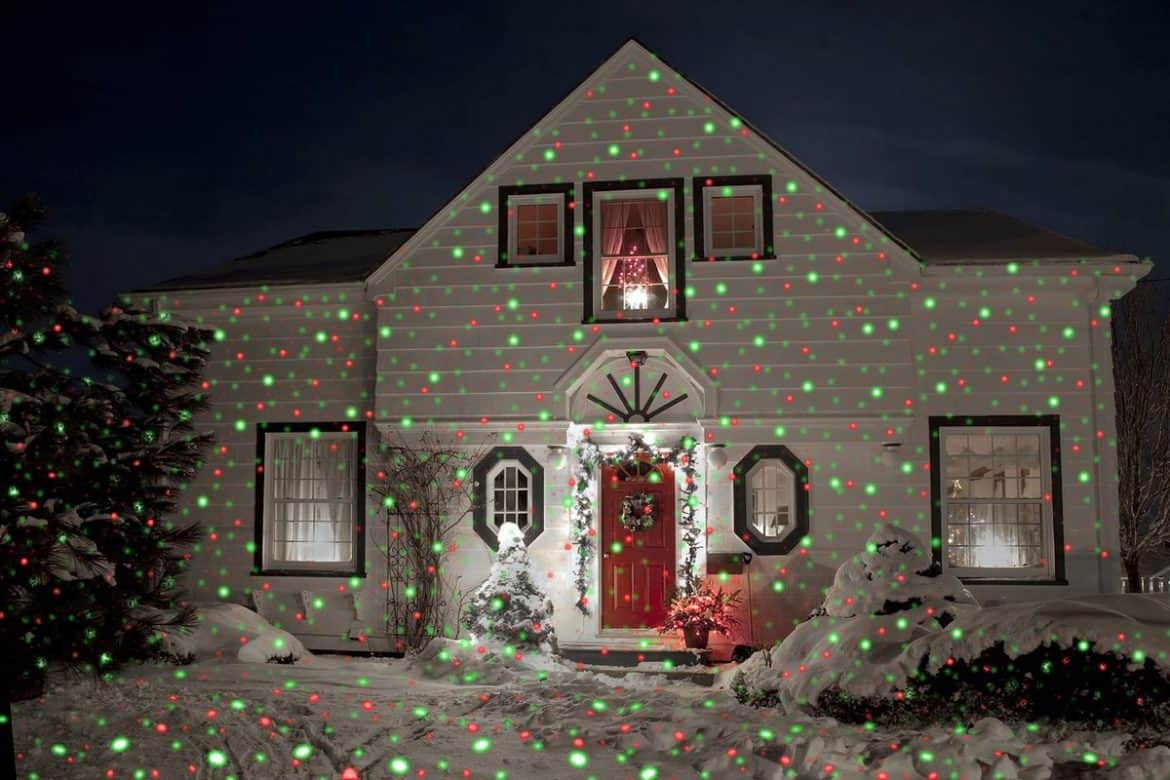 Buy a laser projector and create a creative design without all the extra hassle! Plus, you won't risk potentially getting injured by falling off the ladder.
Safely Sort Wrapping Paper
Just as with lights, you can purchase expensive wrapping paper-specific storage containers. You can also utilize a wire wastepaper bin, and a wine crate, and clip them to plastic rings to hang hooks on the back of a door (or in a hanging garment bag).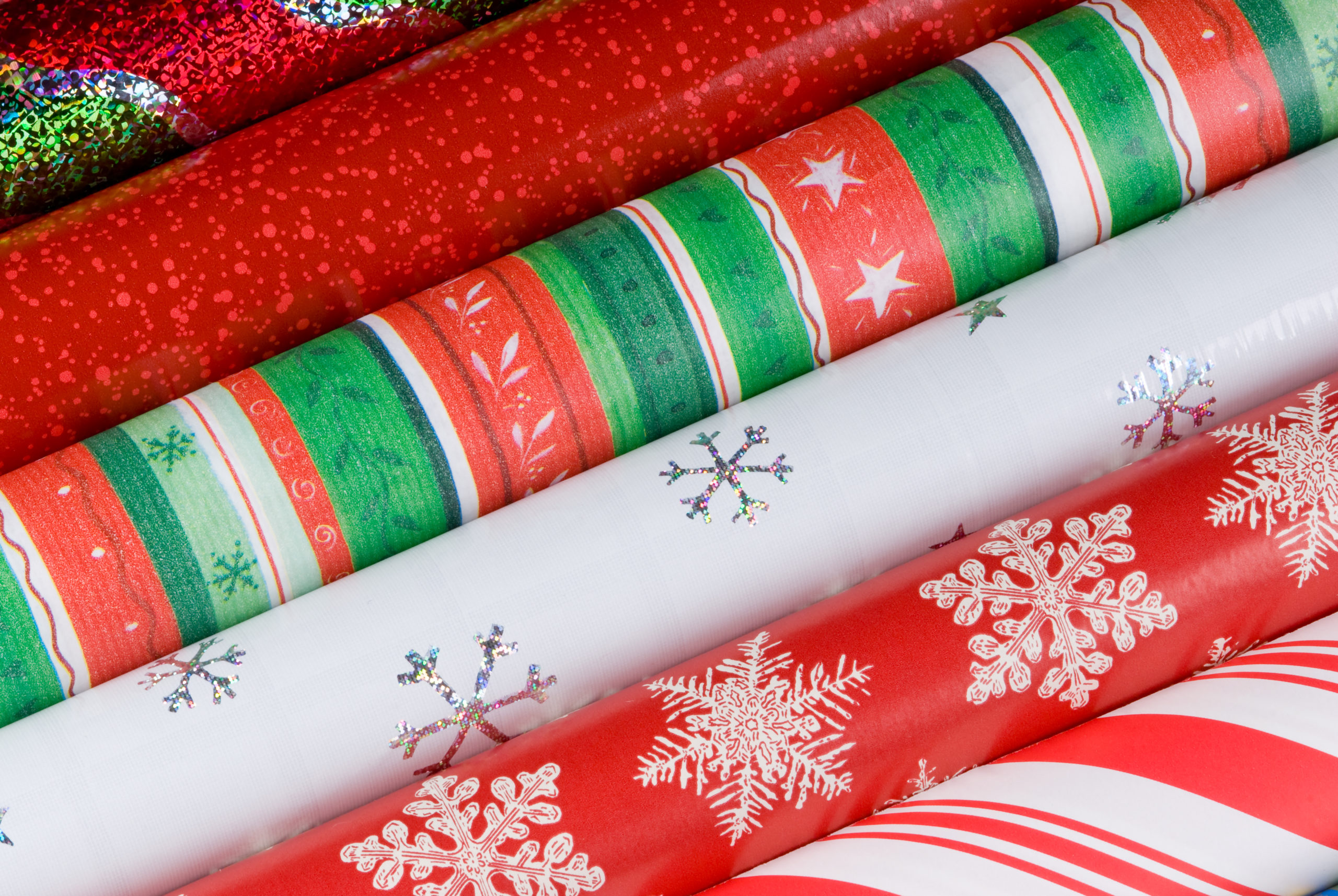 FYI – ribbon rolls stay in place when you keep them secure on a paper towel holder!
Pick Up Broken Glass With Sandwich Bread
Things are bound to happen at a party (especially when there's hot mulled wine available). However, it can get irritating to pick up broken glass when there are lots of people walking around.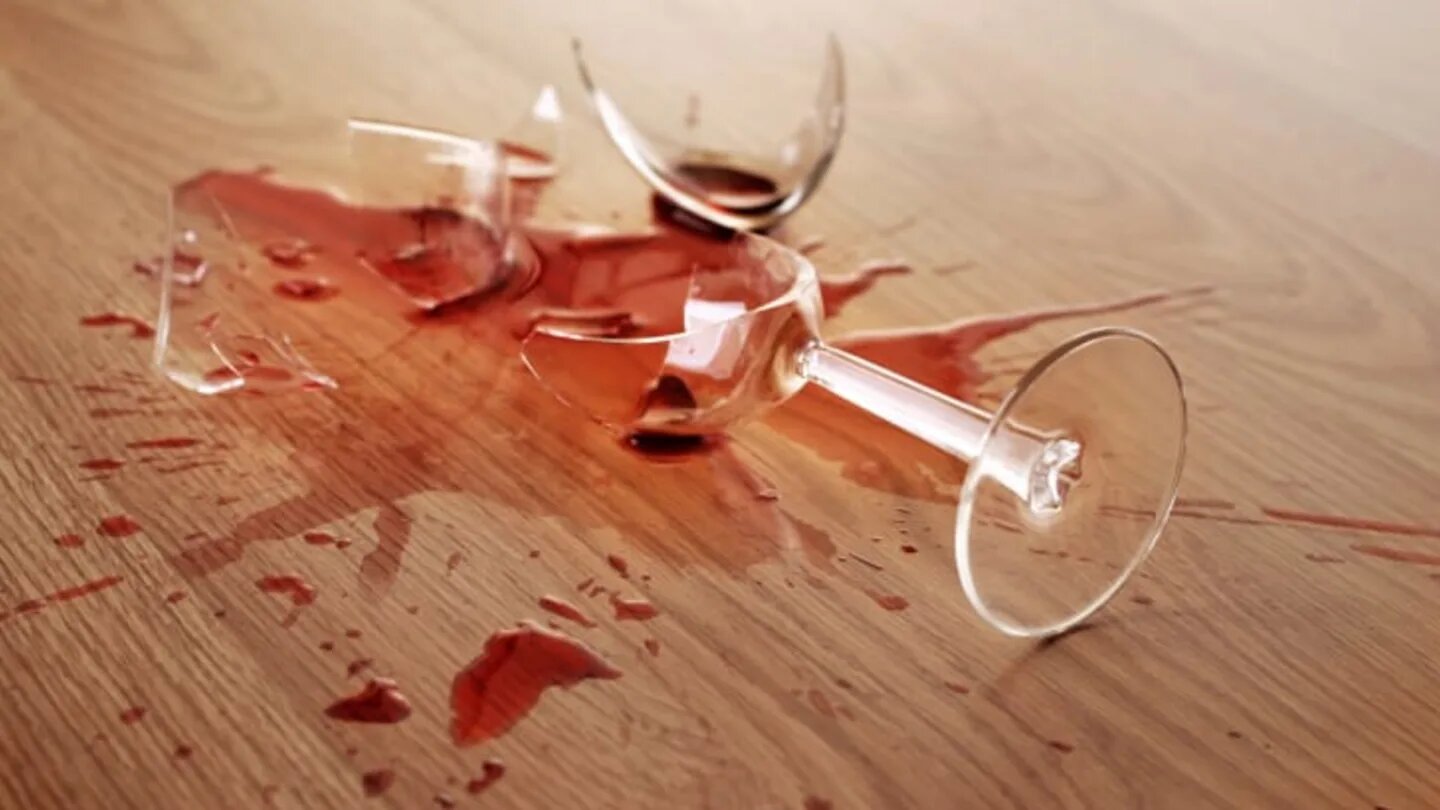 So, the safest and easiest way to complete this mission is to get a slice of sandwich bread, pick up the pieces of glass, and put it in the trash. Easy peasy!
Take the Crock Pot to Parties
Using your slow cooker can be a huge help for family dinners and gatherings. The recipes are typically easy and yummy and there's always enough for everyone to enjoy.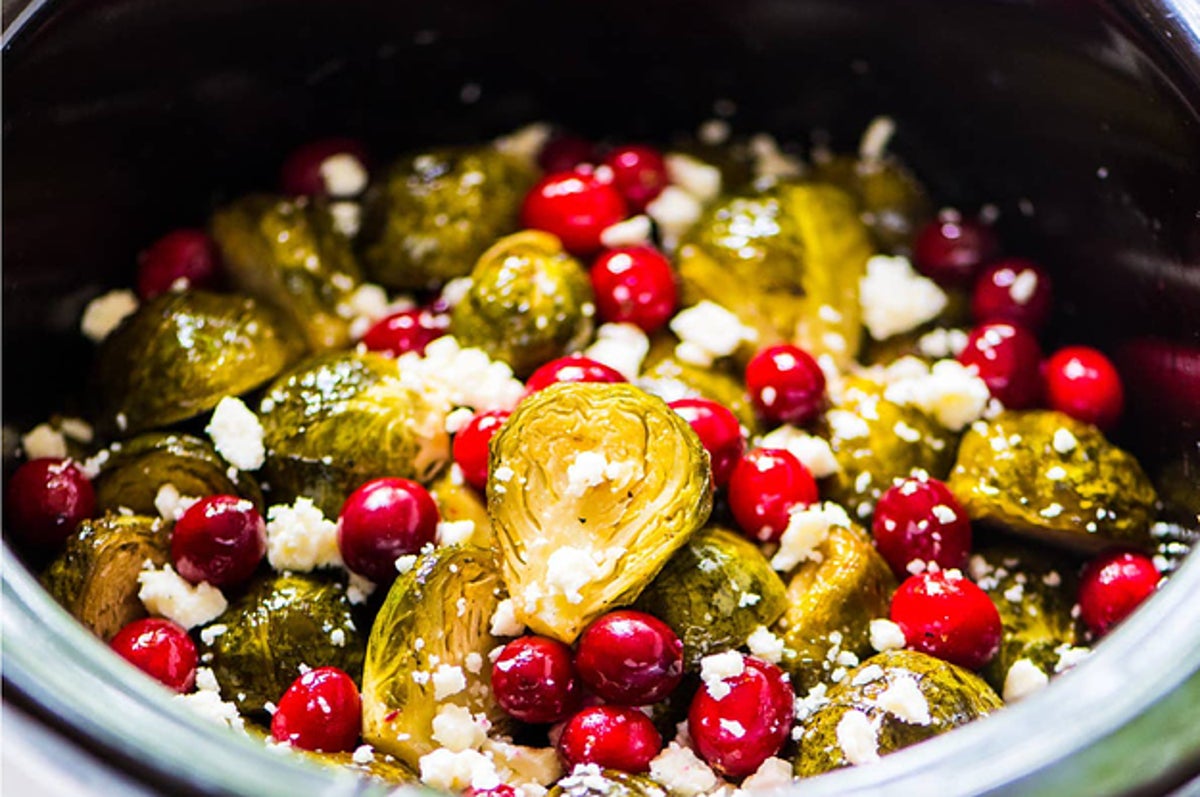 The best part is you don't have to be slaving away in the kitchen while everybody else is having a blast. When dinner is over, make a batch of hot cocoa or mulled wine to keep the holiday spirits intact.
Find Stores That Honor Online Prices
Big brand stores like Home Depot and Macy's will price match the perfect gift with the price listed on their website (and those savings will add up quickly).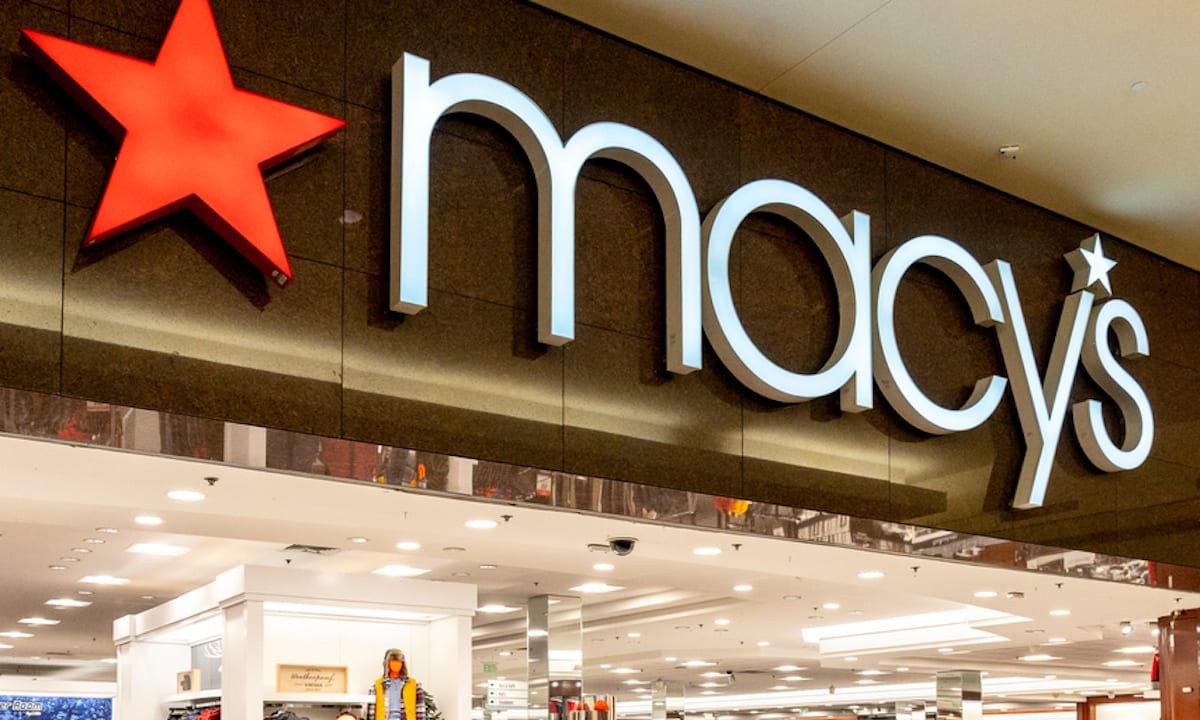 Make sure you check for fine print like blackout dates and have your phone handy to show the sales clerk!
Get Your Tree Delivered
Skip an outing to the nursery and get your Christmas tree delivered instead! Even though it's fun to pick out your tree in a big lot, it can also be extremely stressful and expensive.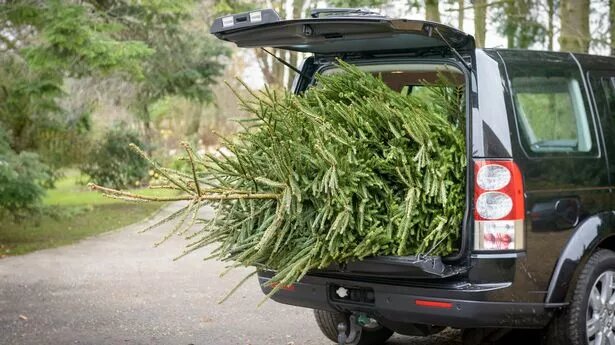 Having your tree delivered to your home will not only save time and money but also energy. Regardless of how you get your tree this holiday season, you can make it look beautiful.
Limit Other Commitments
With such busy schedules and social lives, it's important to limit how much time you put into other commitments during the holidays. You don't have to attend every holiday party and buy a gift for each of your acquaintances.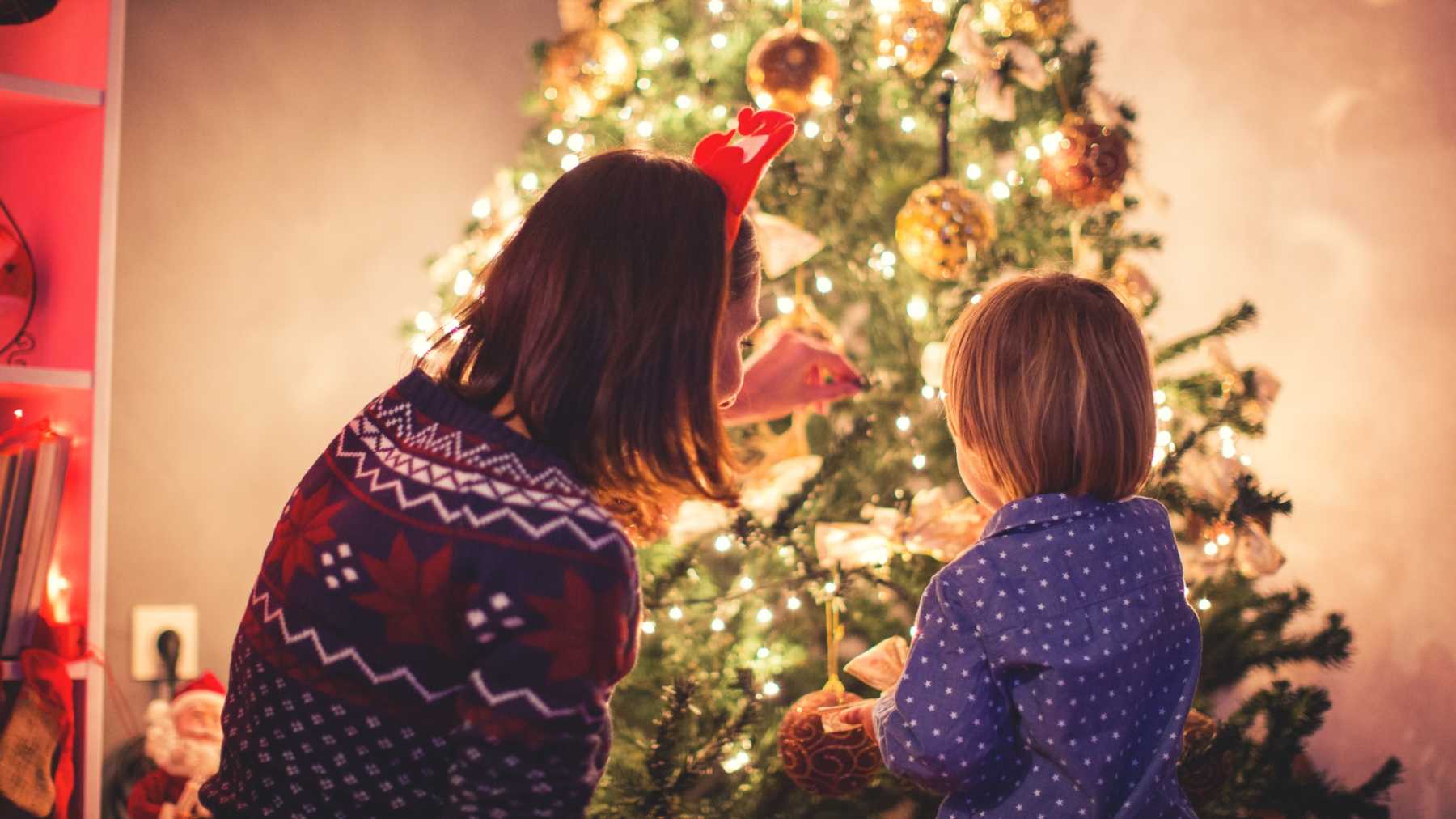 Holidays are all about spending quality time with loved ones. Remind yourself that you don't need to do everything and prioritizing your time will make you less stressed! 
Making Tissue Paper Look Good
This hack will come in handy if you're not the best at wrapping gifts in general. Making tissue paper look its best doesn't have to be hard!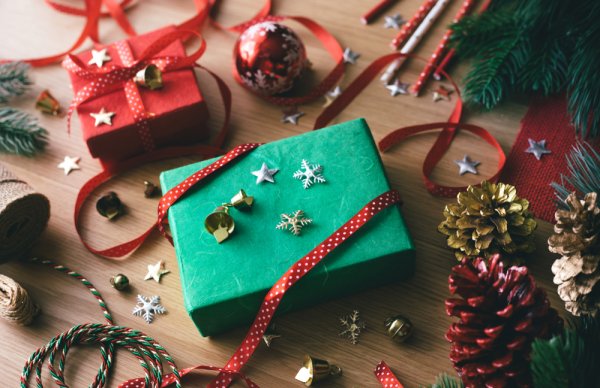 First, lay a rectangle sheet of tissue paper flat on a surface. Then, place one hand underneath it, and and the other pinching the center. After that, lift the tissue paper to ensure the edges are pointed down, and do a slight swirling motion in the air up and down (kind of like a magician). This way, you will make a bouquet of even points. Lastly, with the base still in one hand, fix each point and place the base in the gift bag. 
Tying a Bow The Easy Way
Remember learning how to tie a shoe with the "bunny ear" method? Well, that same way works for tying bows, too!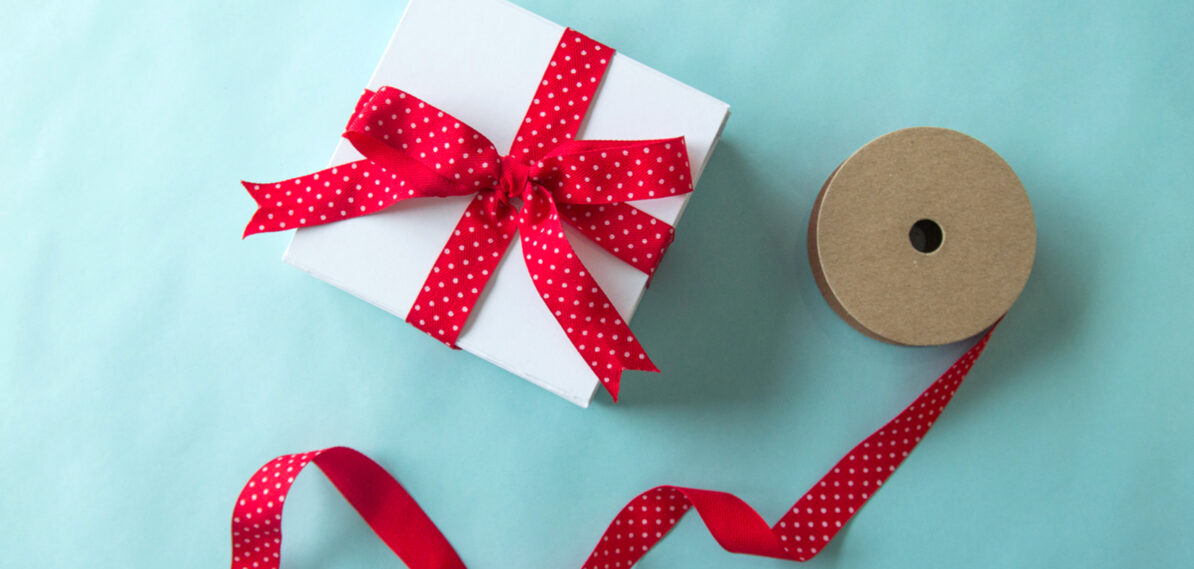 Start by creating two event loops of ribbon in each hand, cross the right loop over the left, fold the right loop behind the left, and put it through the hole. Next, adjust to make the two ends of the bow even. Then, cut the ends into a V-shape by folding them in half and cutting at an angle from the open end in toward the end that's folded.
Using Empty Egg Crates To Safely Store Ornaments
After the holidays are over, it's time to pack up all your precious ornaments. Here's the perfect hack to safely pack your ornaments away without worrying about them breaking.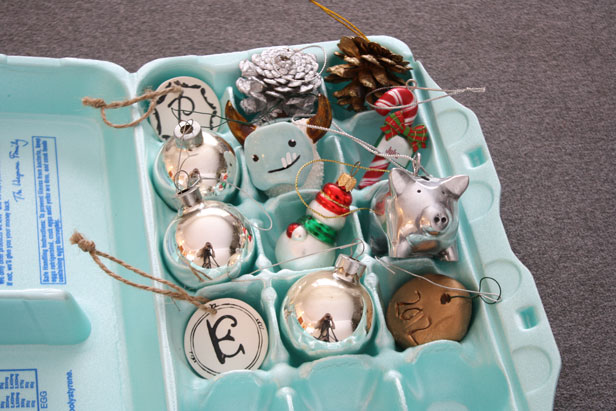 Gather empty egg crates to store them in! While it may not seem like it, egg crates really do make a difference during the holiday season.
Putting Holiday Lights On a Timer
Nobody wants to worry about getting up every time they need to turn on or turn off lights, right? There's a simple, time-saving solution to this dilemma: use a timer!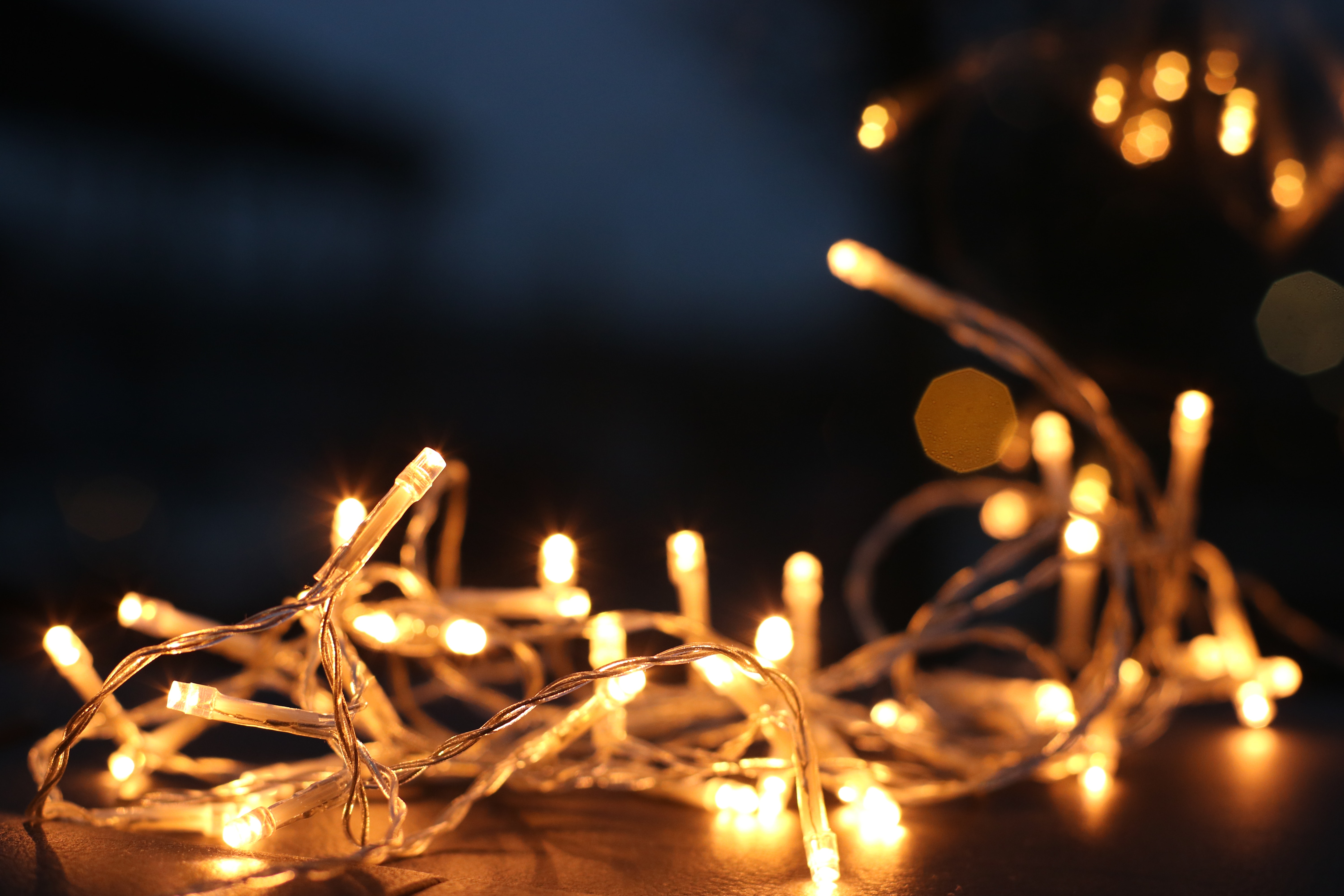 Put holiday lights on a timer, or even use a smart plug and connect them to a smart home device. Now, you can easily monitor the lights from afar without the hassle of getting up every time.
Dressing Up Plain Butcher Paper
If you want butcher paper that's not so boring, then decorate it by drawing stars or snowflakes on it with a white marker.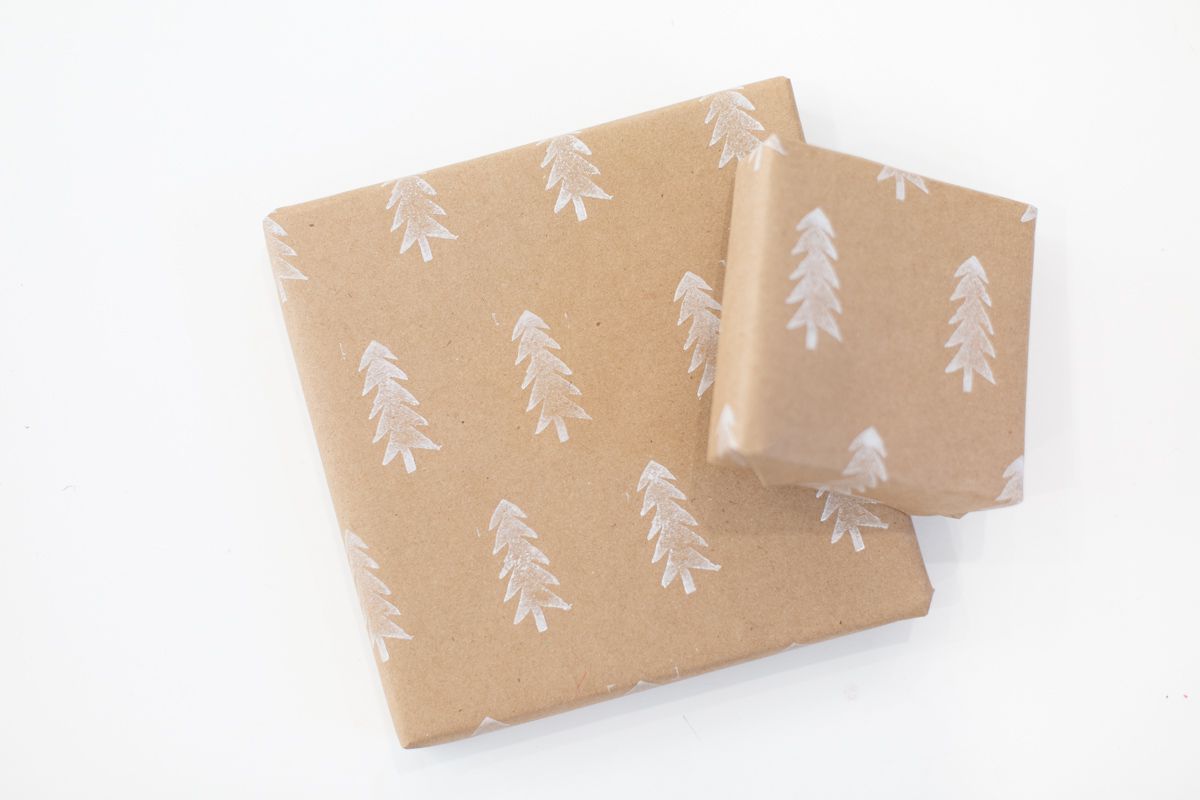 Not only will you save money on buying wrapping paper for other occasions, but it's also the perfect task to do while mindlessly binge-watching Netflix!
Order Boxes Right to Your Home
If you're in a time crunch and don't have any spare time to get boxes from the store, here's a super easy solution!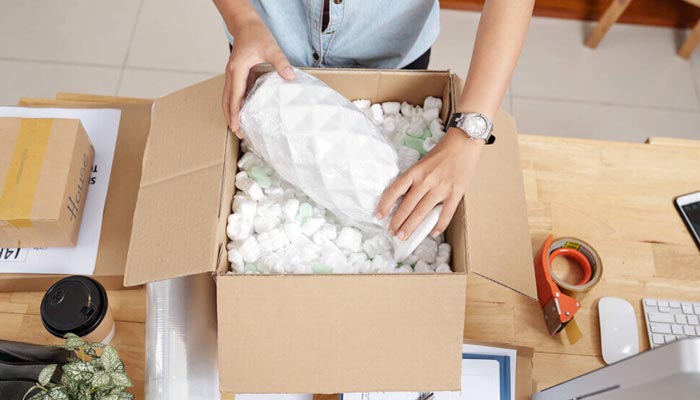 Order flat-rate USPS boxes to be delivered right to your front door – this is really helpful if you're sending out many gifts in one go. 
Using Festive Scarves as Extra Decoration
Who knew that festive scarves could be used for more than just wearing them?!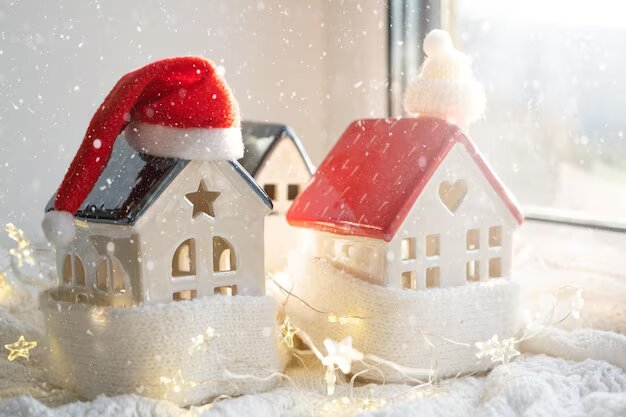 Yes, those chunky knits, plaids, or glitter scarves can serve as makeshift runners under evergreens, candles, and a table centerpiece made of pinecones. This fun hack is not only creative but it will save you time and money!
Easy Tree Removal
For those who buy real trees during the holidays, here's a great hack to make bagging and removing your tree hassle-free!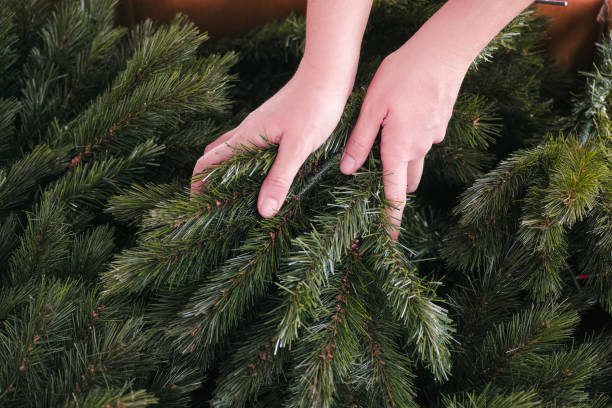 All you need to do is place a bag under your tree stand before setting the tree up. This will make the process easier once you need to take your tree to the curb.
Make Lights Stand Out
If you want to make your boring lights stand out a bit more, then look no further. Simply spray paint the cord any bright color of your choice before reattaching the bulbs.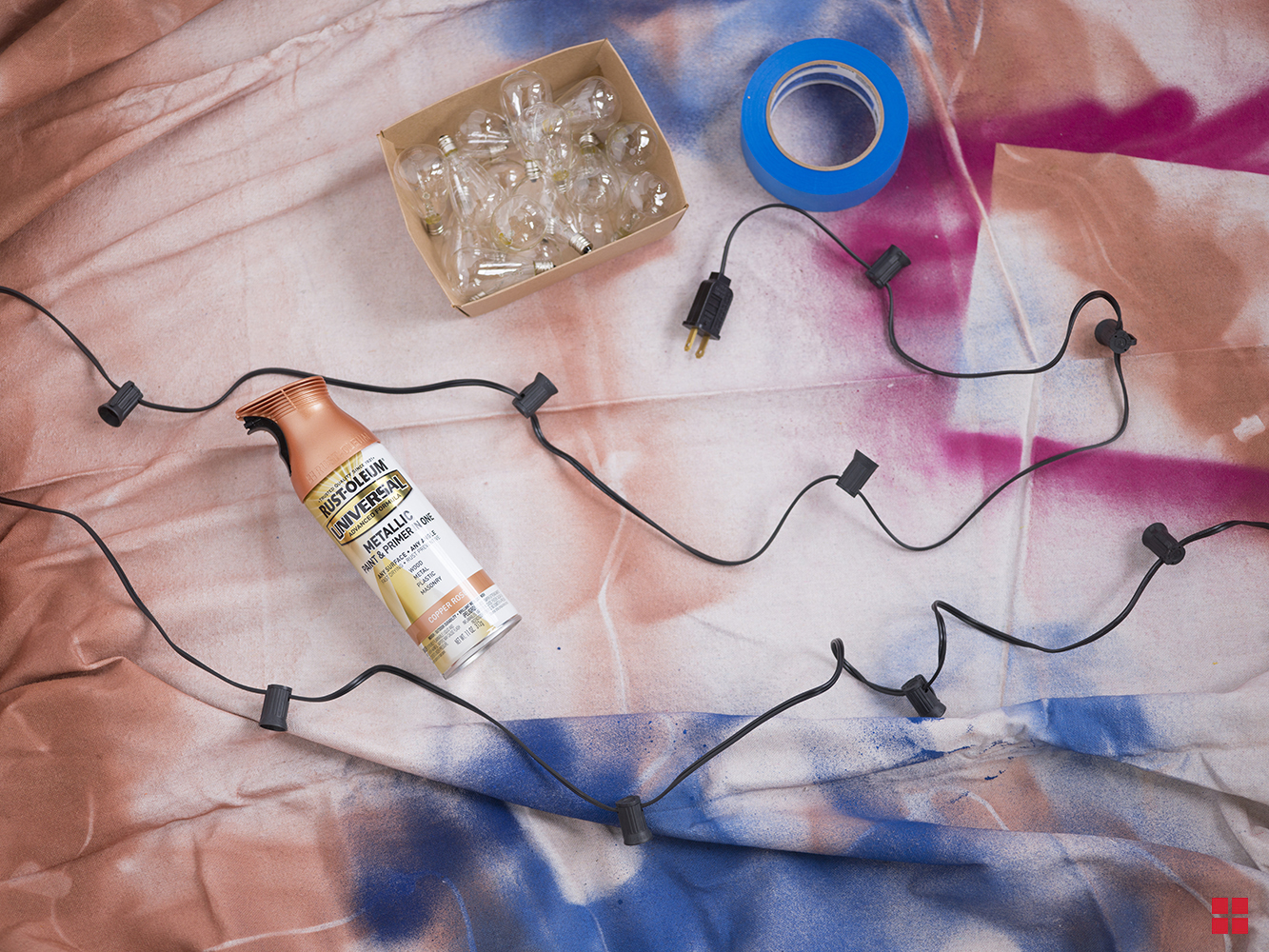 Gold, silver, and red are obvious choices, but you can also think outside of the box, too. Even a hot pink would be aesthetically pleasing and unique!
Sending Gifts in Bulk
Are you needing to send gifts in bulk? Well, we have a simple and affordable solution for your shipping woes!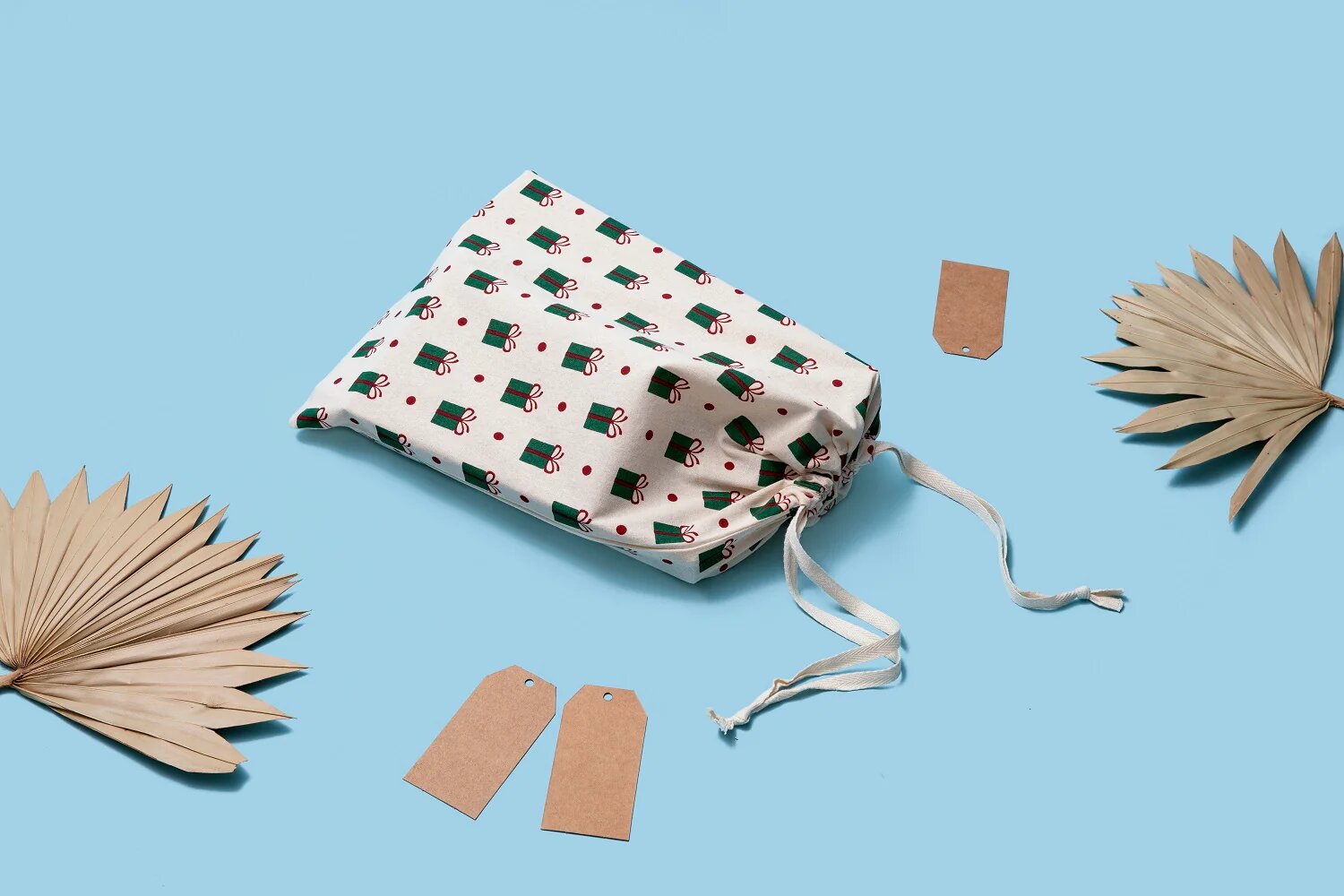 Buy a pack of drawstring gift bags and pack them with the necessary essentials. Lotion, hand sanitizer, and whatever else comes to mind.
Keep Drinks Chilled
With this hack, you don't need to wait long for a bottle of Champagne or sparkling cider to chill. You will have a drink in your hand in no time!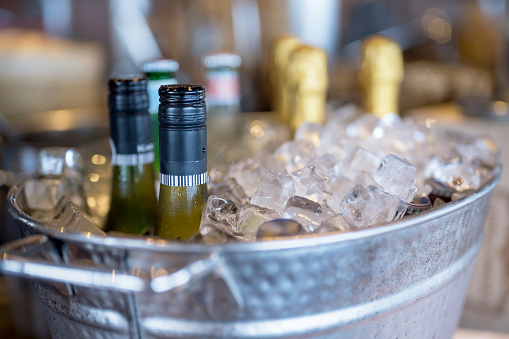 Fill a bucket with ice halfway and toss in salt to cover it. Then, simply put the bottle in and add water so it's submerged up to its neck. Within 10 minutes, it will be chilled and ready to serve.
Wrapping An Oddly-Shaped Gift
Not every gift you buy will be perfectly shaped – there are definitely some oddballs! In that case, if you don't have the right box for it, cut a piece of cardboard slightly larger than the base of the gift.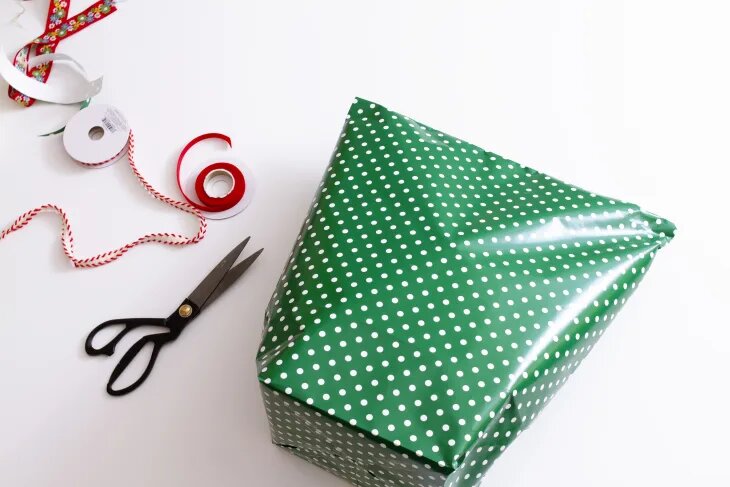 Then, place it at the center of thick wrapping paper. Gather the paper a few inches above the top of the gift, and, lastly, secure it with ribbon.
Making the Most Out of Matte Sheets
This hack is perfect for those who aren't the best at wrapping presents but still want to try it out!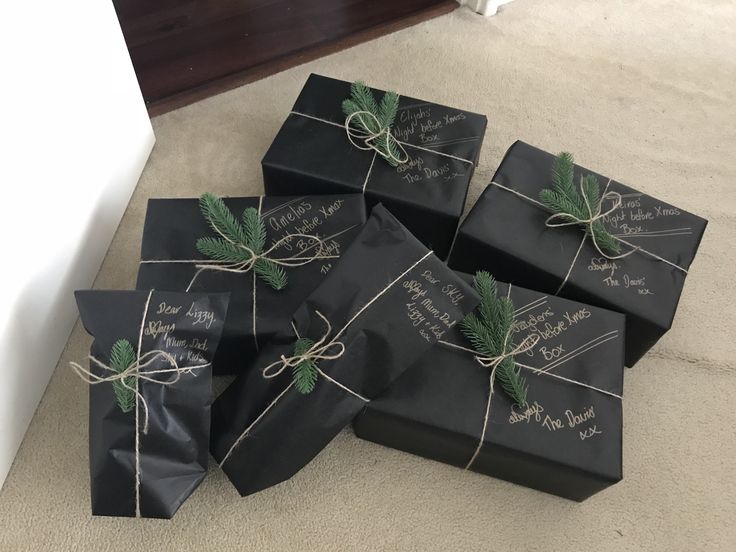 Matte sheets are amazing and will forgive any imperfections. You can also buy or recycle square gift boxes to use as an easy square canvas. Don't worry, you've got this! 
Watering Your Tree
Here's a cool trick for watering your beautiful tree! Make sure it gets one quart of water per inch of trunk diameter.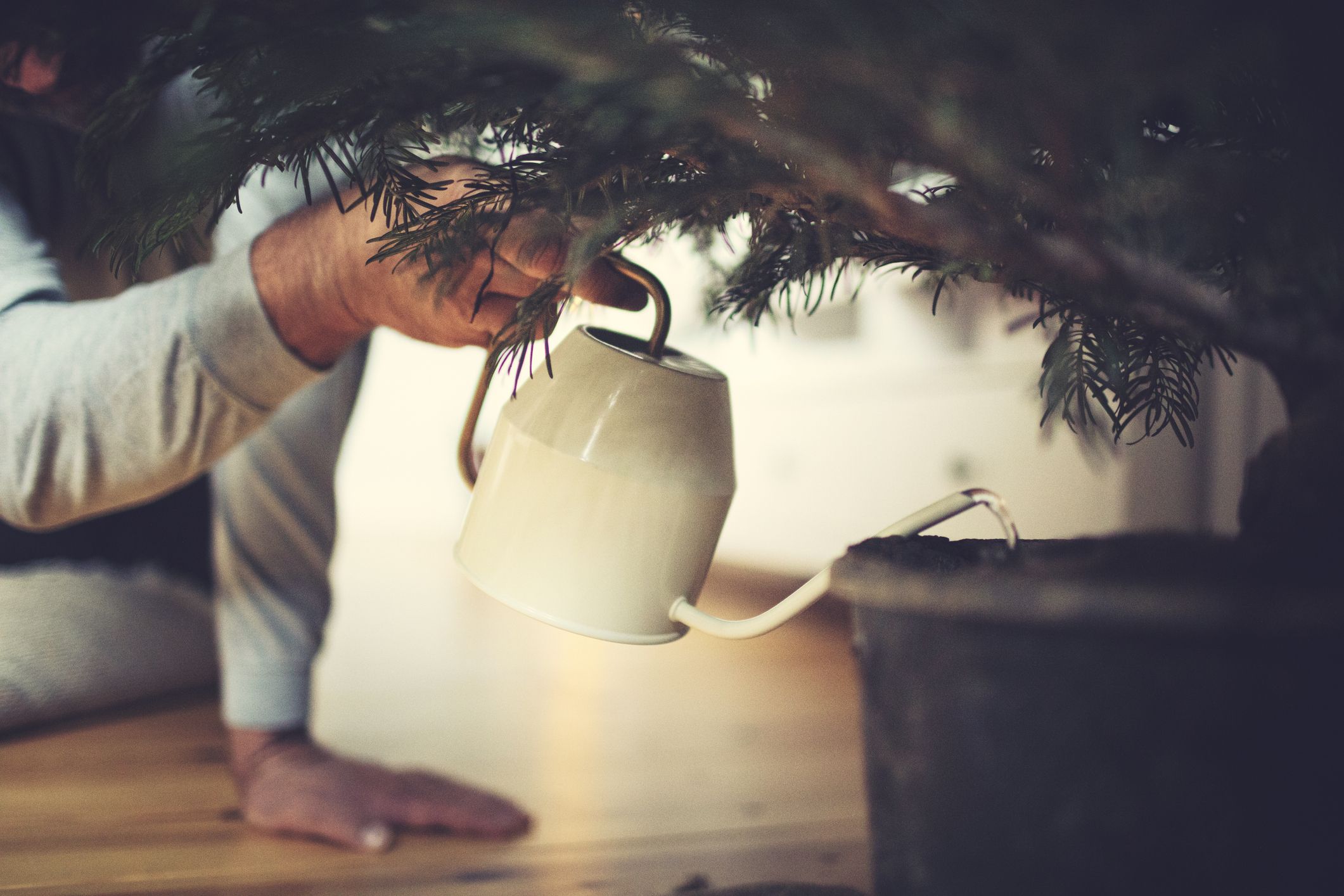 Don't sweat about adding anything other than water so your tree stays hydrated. After all, it doesn't have a strict nighttime routine!
Making Stockings Look Fuller
Are your stockings looking a little bare? Have no fear – this hack is super easy and will save the day.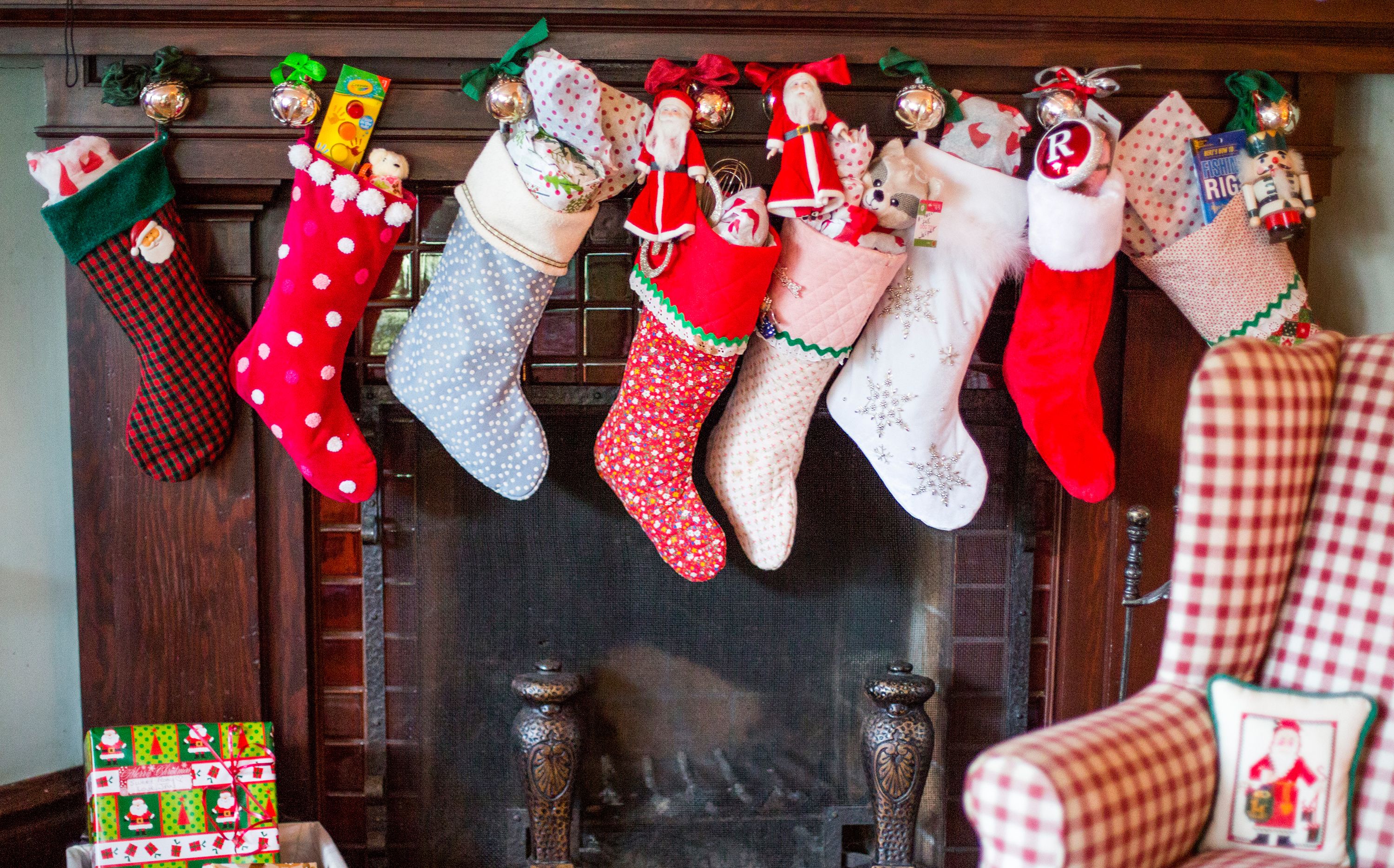 Fill half of the stocking with plastic or reusable bags to give it the appearance of looking full before the big day arrives.