Mom Used to Hide Her Conjoined Twins But Now Spreads Awareness and Acceptance
Chelsea Torres' story is one of strength, resilience, and acceptance. For years, she kept her twin daughters, Callie and Carter, hidden from the world due to their conjoined condition.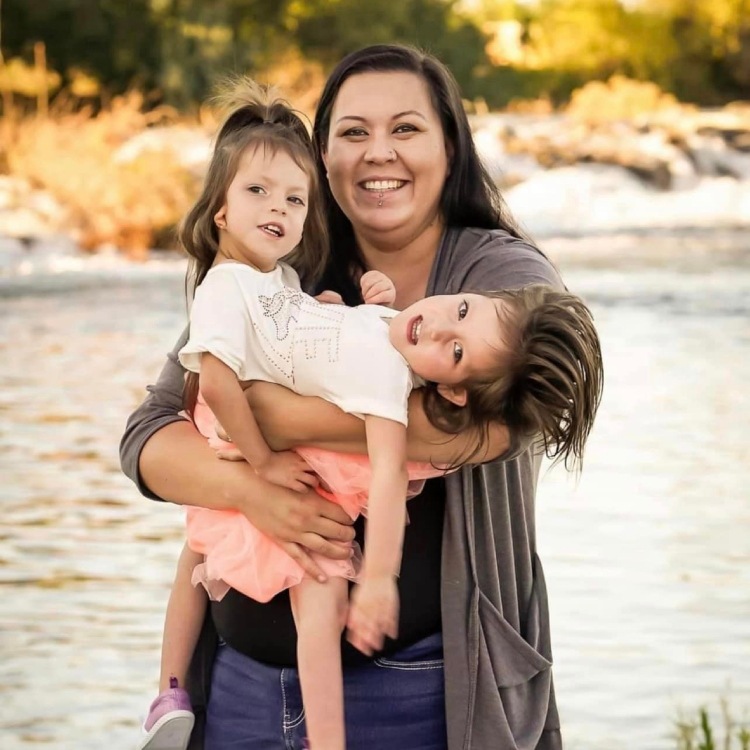 Yet, today, she is celebrating their uniqueness and sharing their story to raise awareness about the realities of living as conjoined twins. Join us as we discover the power of acceptance and the incredible bond that unites these two remarkable girls.
The Bond of Conjoined Twins
From hiding under blankets to celebrating uniqueness, Chelsea Torres' journey with her conjoined twin daughters, Callie and Carter, has been a remarkable one. As babies, Torres found it hard to deal with the stares and unwanted attention from strangers, prompting her to keep the twins hidden.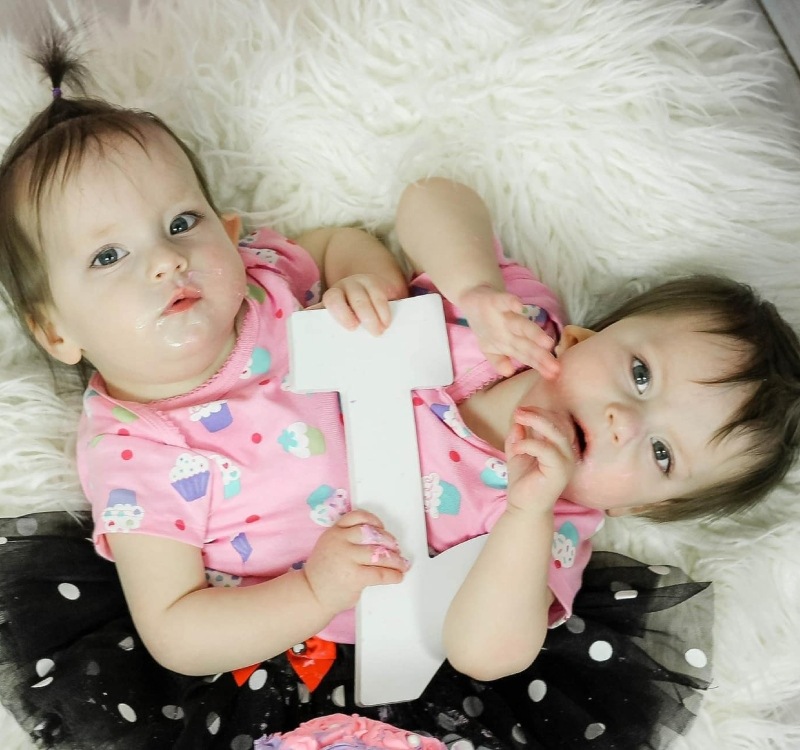 However, as the girls grew up, Torres embraced their condition and is now a vocal advocate for conjoined twins, raising awareness about their unique needs and highlighting the incredible bond that unites them.
The Miracle of Callie and Carter's Birth
Callie and Carter's arrival was a rare and beautiful moment. Conjoined twins occur only once in every 50,000 to 60,000 births, with the majority stillborn or passing away shortly after delivery.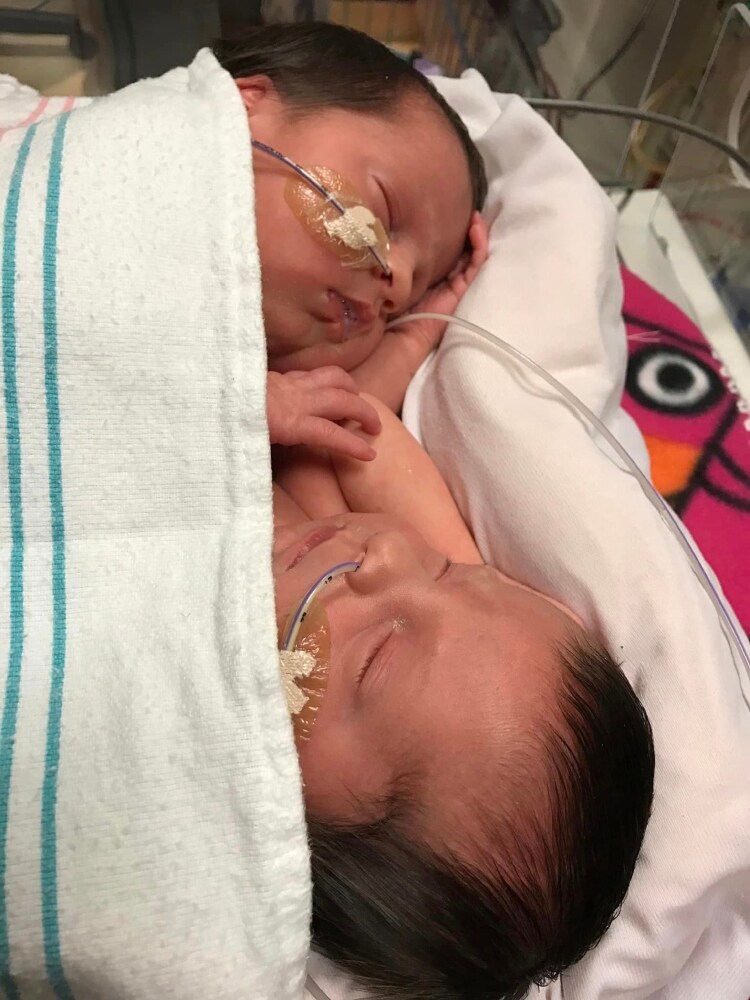 The Children's Hospital of Philadelphia reports that around 70% of conjoined twins are female. However, these odds didn't deter the arrival of the twin girls, who were born healthy and spent a brief five weeks in the hospital before being discharged to start their life journey.
The Decision Not to Separate Conjoined Twins
For some conjoined twins, separation surgery is the only option, but for Callie and Carter, it's a decision that Torres and her husband Nick are hesitant to make. With no health issues to speak of, the risky 24-hour surgery is off the table for now.
Doctors recommend performing the surgery before the age of four, but the girls have never expressed a desire to be separated, and Torres notes that they're content with their unique bond. "They don't know any other way of life," she adds, highlighting the beauty and power of their unbreakable connection.
The Twins' Separation Surgery
Dr. Steven Stylianos, surgeon-in-chief at New York-Presbyterian Morgan Stanley Children's Hospital, says that separation surgeries for conjoined twins with separate hearts, heads, and brains usually have a good survival rate. While the operation is demanding, it can provide a better quality of life for some.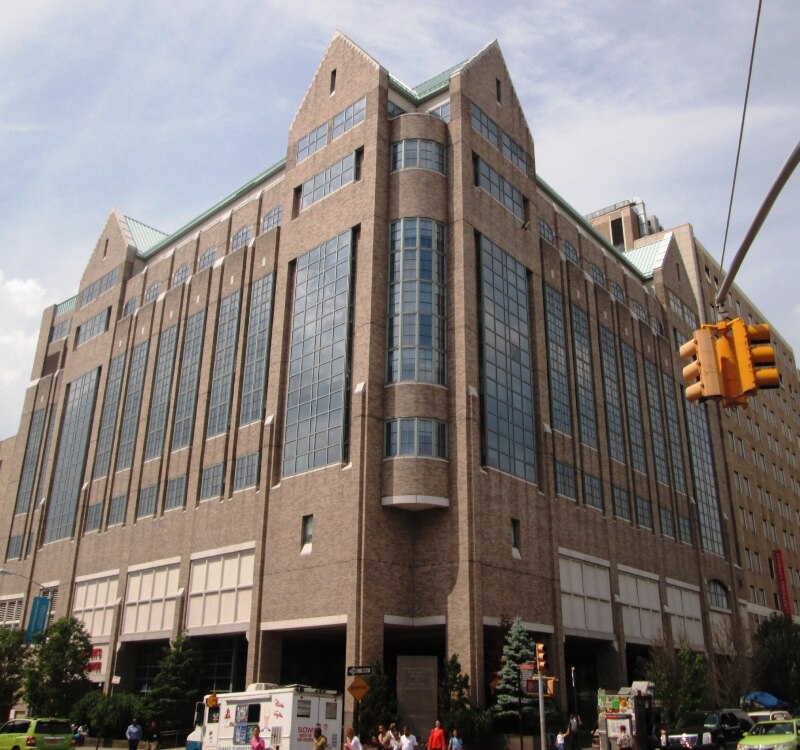 Despite the challenges, conjoined twins can live a normal lifespan. Stylianos highlights that while the twins may face some difficulties later in life, the Torres twins are in good shape and content with their bond as it is.
Challenges of Raising the Duo
As a mother of conjoined twins, Torres faces unique challenges, such as having to sew all their clothes by hand. She meticulously cuts up two pieces of clothing and stitches them together to make outfits for Callie and Carter.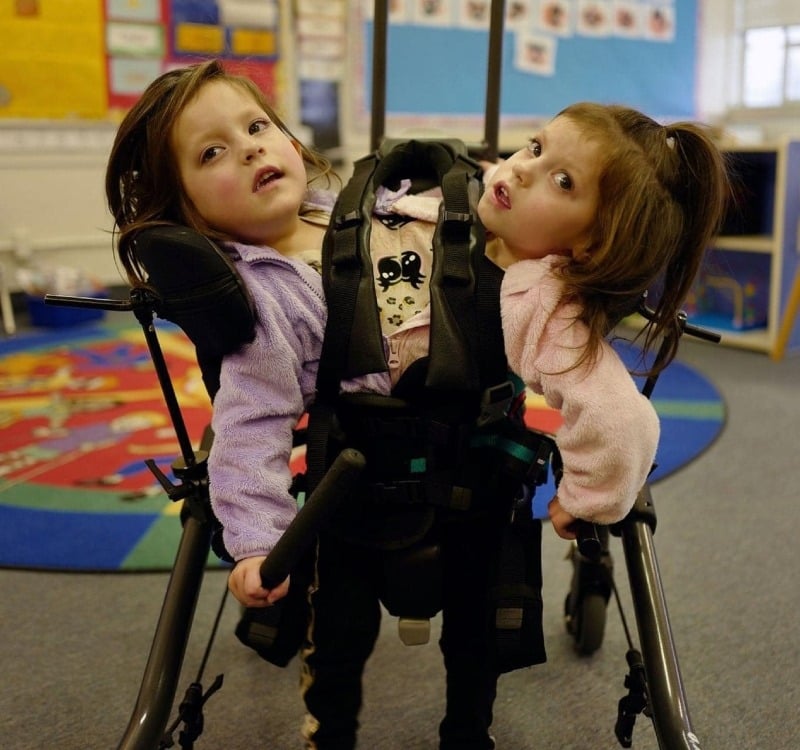 The girls have also outgrown their custom car seat, and with the next appointment for a car seat clinic months away, Torres must navigate the difficulties of finding transportation in the meantime.
The Power of Individuality
Torres remains upbeat despite the challenges of raising conjoined twins, finding joy in the unique personalities of her daughters. While Callie is "really girly," Carter prefers playing video games with her older brother.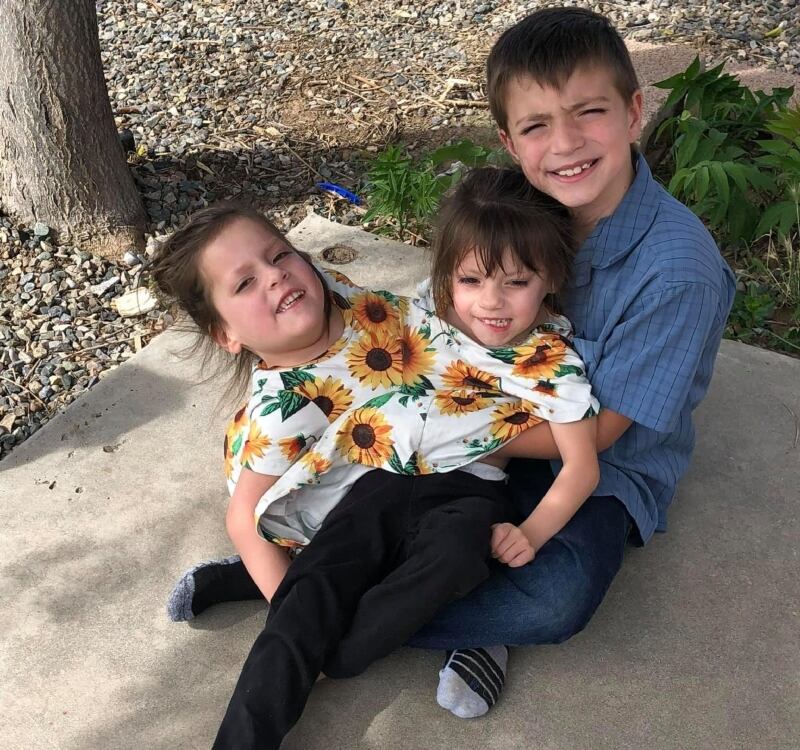 When they need space, one of the girls will put on headphones and watch TV on a tablet, highlighting the importance of alone time in their unique bond.
Conjoined Twins Offer Each Other Comfort
Torres shares a heartwarming detail about her conjoined twins, Callie and Carter, as they caress each other's legs to offer comfort and support. When Carter feels anxious, she draws circles on Callie's leg with her finger.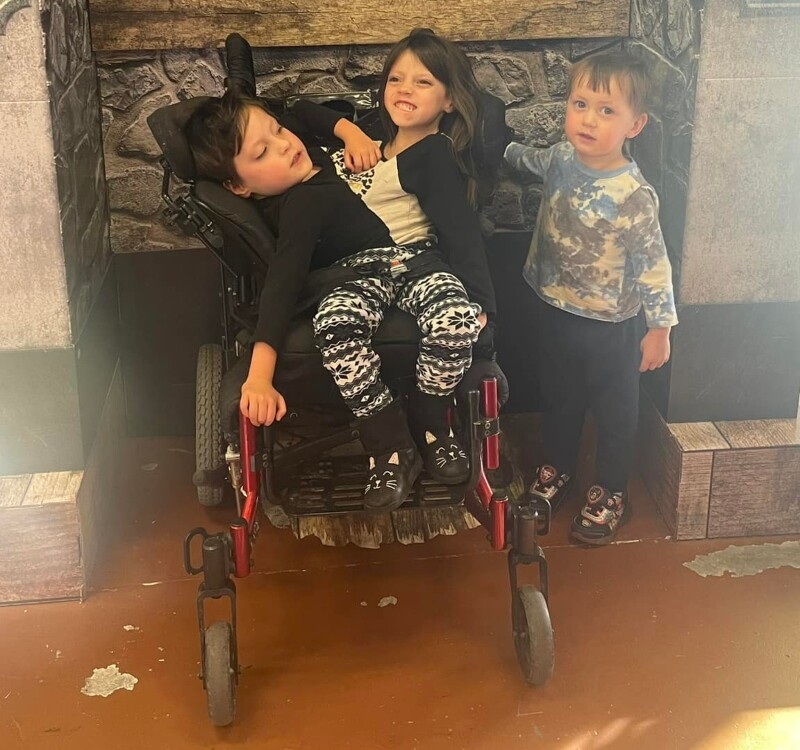 The girls use a wheelchair to get around but are working hard in physical therapy to learn how to walk and coordinate their movements. At present, they can take 40 steps, which is a significant achievement for the sisters.
Chelsea's Parenting Hack for Sibling Rivalry
Chelsea spilled the beans on the Today show about her kids' personalities, revealing that Callie is a true girly girl, while Carter marches to the beat of her own drum. But even though they're inseparable siblings, they still get on each other's nerves from time to time. So how do they cope?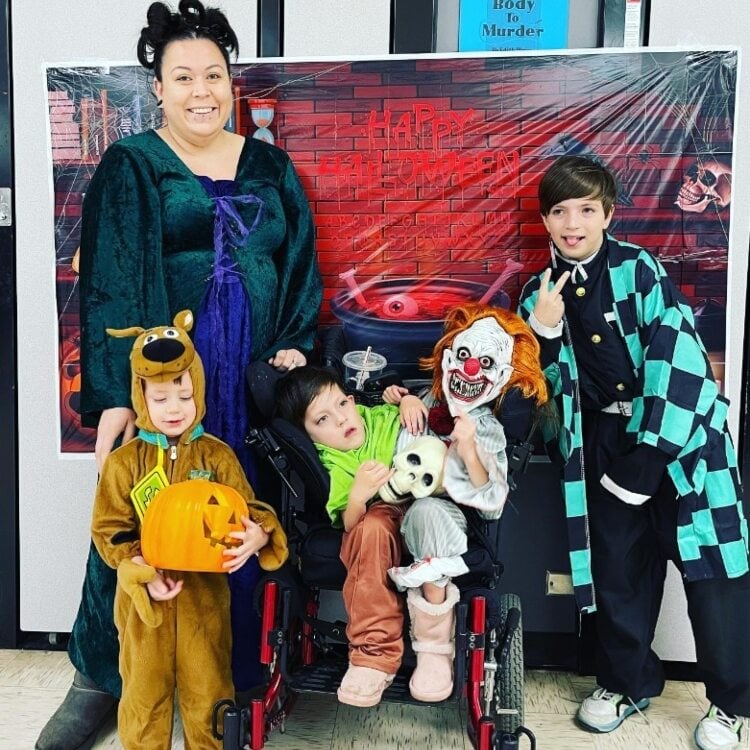 Chelsea stressed the importance of the girls giving each other space to be alone, whether that means plugging in their headphones and zoning out to their own TV shows or finding other ways to unwind.
The Twins Discover Role Models Online
Torres finds hope for her conjoined twins, Callie and Carter, by connecting with older conjoined twins on social media who have thriving careers, drive, and date.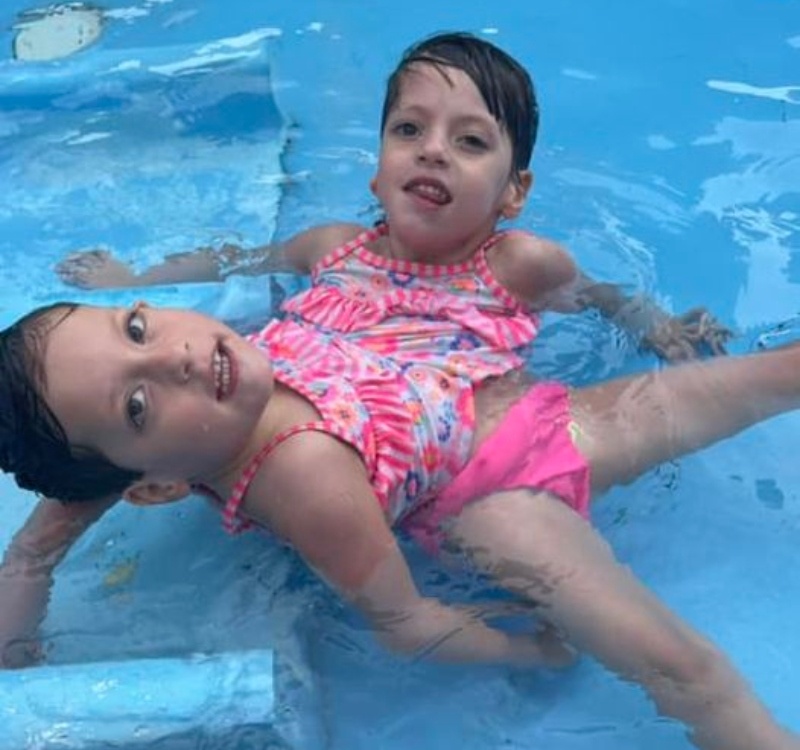 She is optimistic about her daughters' futures, knowing they can rely on each other. Despite the challenges ahead, "they're going to be just fine," she says, highlighting the power of their unbreakable bond.