Man Constructs Dream Home in Thailand in Only 6 Weeks, for Less Than $9,000
It was 2011, and Steve Areen was on a trip to see his buddy Hajjar in Thailand when he had a Eureka moment – why not construct a dome home? The only problem was he was landless and didn't have the cash to do it.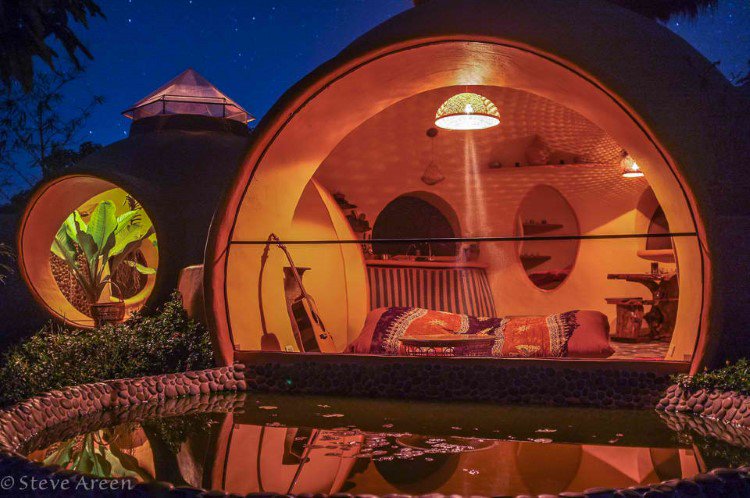 Luckily for Steve, Hajjar, and his wife had a mango farm with the perfect plot of land for him to build on, and offered to provide him with guidance throughout the planned building process. Let's see how this man built a dream dome home in just six weeks in this epic story of friendship, resourcefulness, and…mangoes?
Hajjar and His Wife Provided Steve with Some Excellent Land
Steve Areen's story is a true testament to the idea that with a little creativity and some help from friends, you can make your wildest dreams come true. It all started in 2011 when Steve visited his friend Hajjar Gibran in northeast Thailand.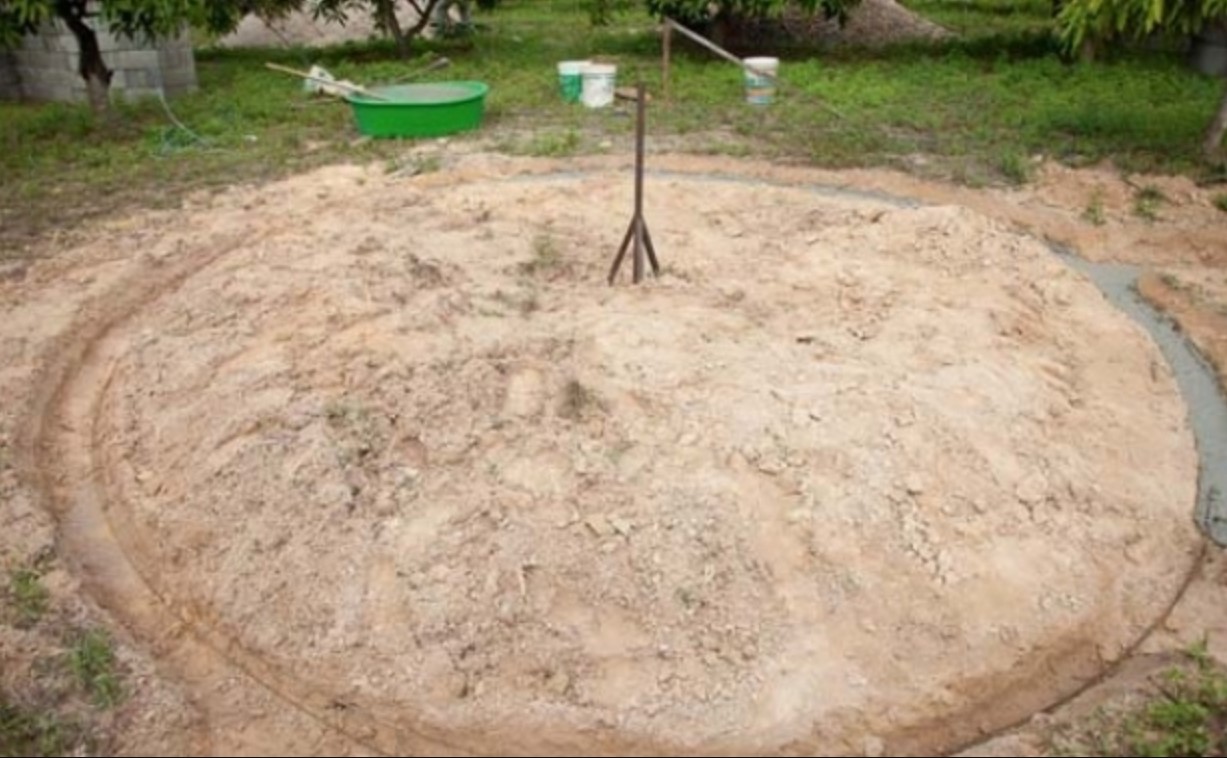 During his stay, Steve was struck with an idea to build his dream home. The only problem was that he didn't have any land or money to do so. Fortunately, Hajjar and his wife offered Steve a spot on their mango farm.
Steve's Son-In-Law Provided the Necessary Construction Guidance
With the help of Tao, his son-in-law, a skilled mason, Steve built a beautiful dome-shaped home that was not only eco-friendly but also aesthetically pleasing. It only took them six weeks to complete the project.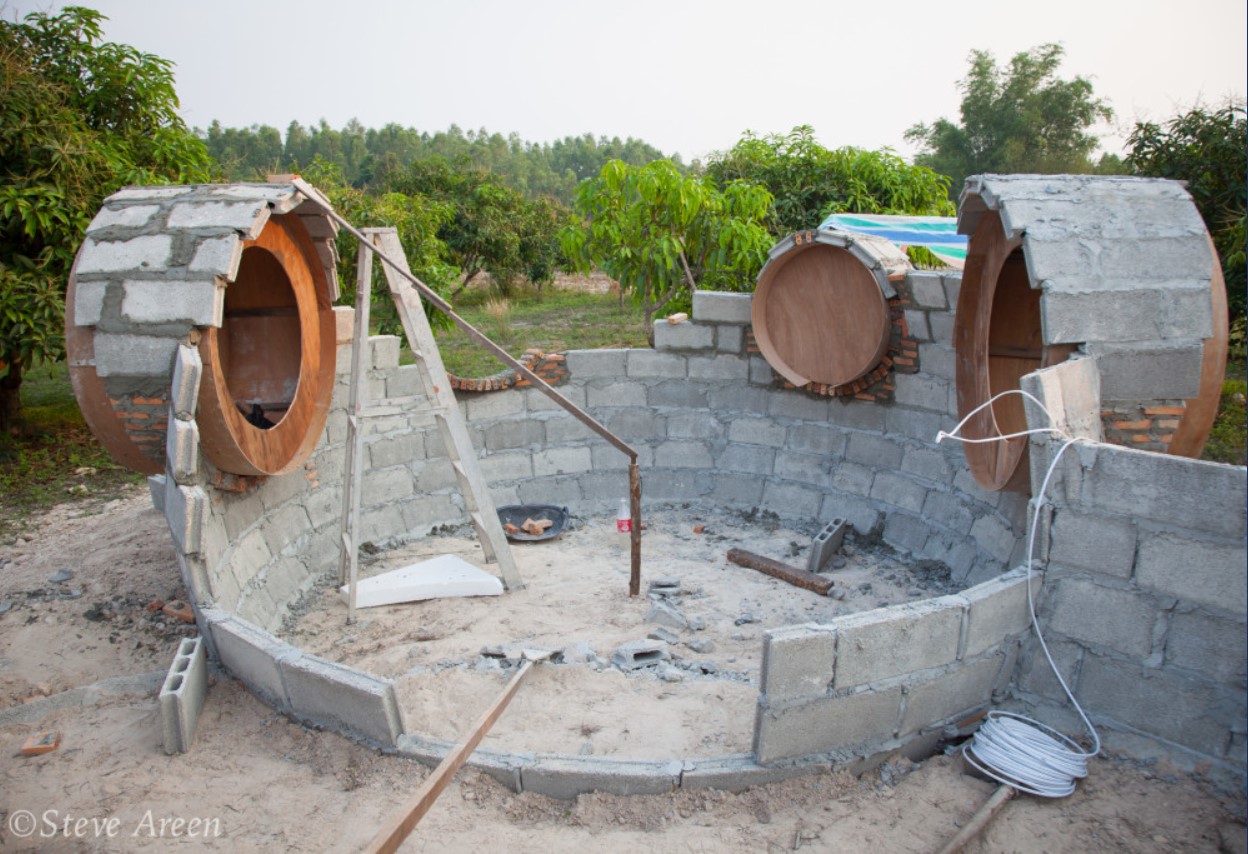 The cost for the external construction was under $6,000, but they still had to furnish the inside. Luckily, they had a few clever ideas up their sleeves and filled the interior for around $3,000.
This Home Is One You'd Never Want to Leave
The dome home boasts stunning features, such as a large round window that allows natural light to flow in. They also built a beautiful outdoor seating area and a charming interior with a small kitchen and cozy living space.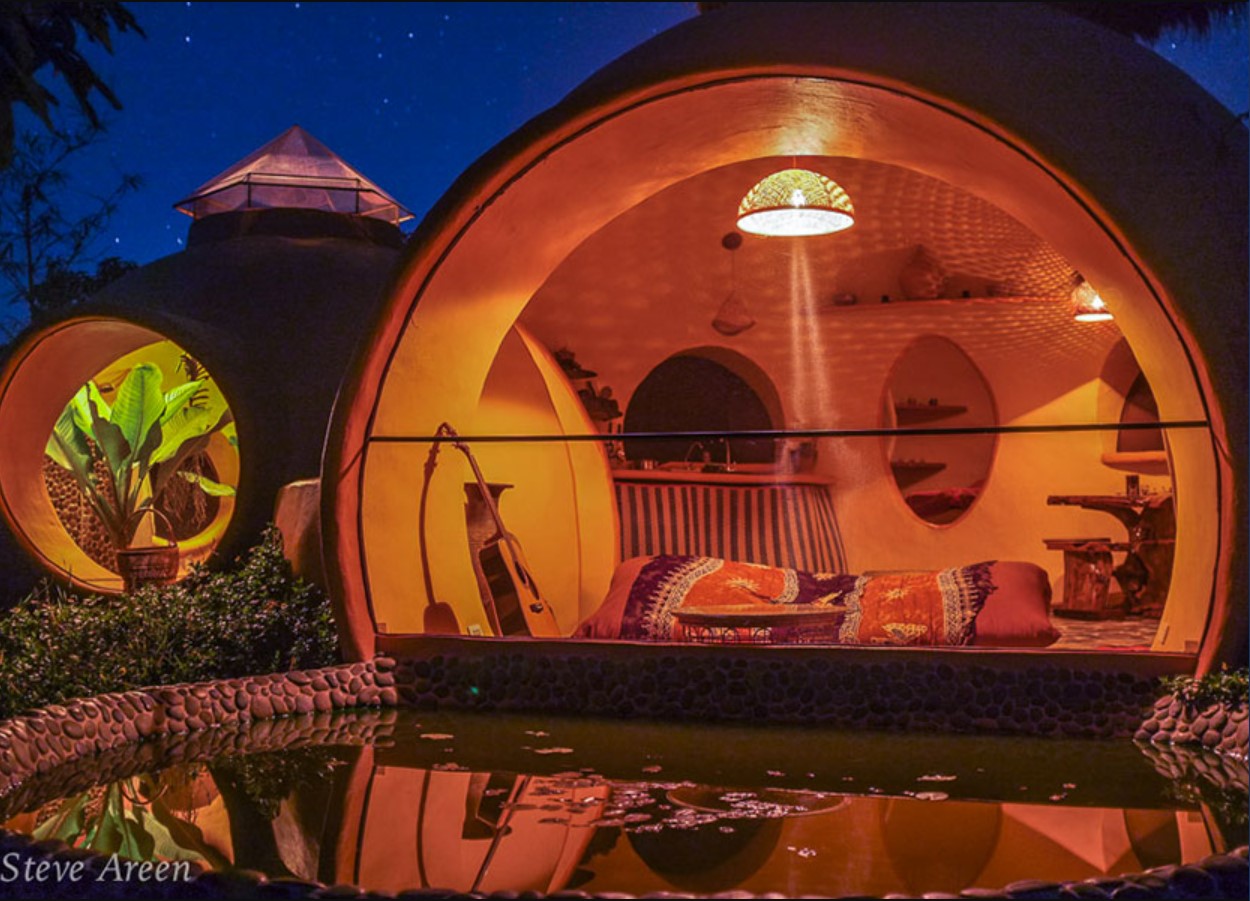 He also put up a nice hammock on the top portion of the home, allowing him to take in the view from the surrounding farm. It's gorgeous! 
What Was Truly Impressive Was The Apparent Ease of the Construction Process
According to Steve, building his dome home was a relatively quick and cost-effective process. It wouldn't have been possible if he had to go through a long and complicated construction process.
He decided to use cement blocks and clay bricks instead of compressed earth blocks, as they were more readily available. Although he loves his dome home now, he admits that the time and cost efficiency of building it was a big factor in his decision-making process.
His Story Is an Inspiration to DIYers Everywhere
Steve's fruit-filled story became an inspiration to many people around the world. It proves that with some creativity and resourcefulness, anyone can create their dream home – no matter what fruit you want it to look like!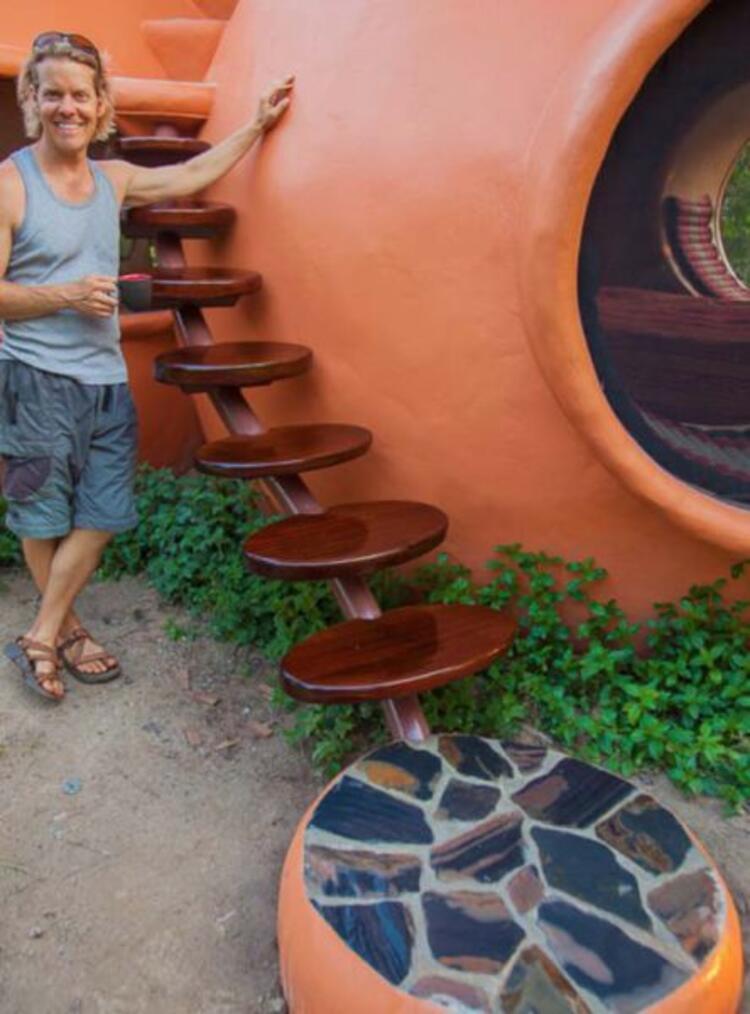 Since his story got out, his dome home has become a popular tourist attraction in Thailand. He continues to inspire others to pursue their passions and chase their dreams, no matter how big, small, or mango-shaped.