It's Moving! One Bus Driver's Surprising Encounter on the Road
As she sat waiting for her next shift, a school bus driver in St. Louis, Missouri, noticed a peculiar sight ahead of her. A fluffy, black mound was sitting just a few feet away.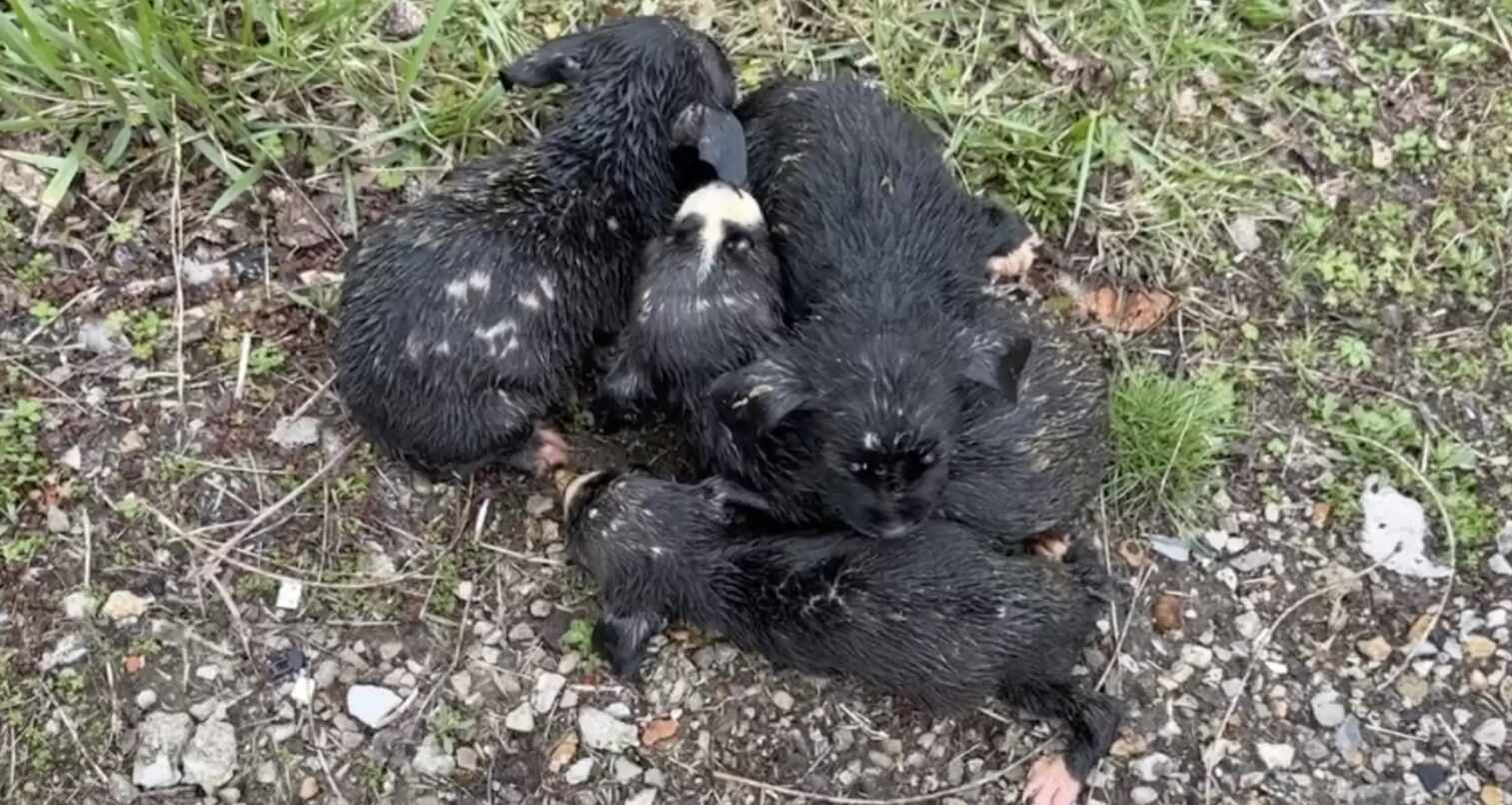 Initially assuming it to be a harmless, lifeless object, she suddenly saw a subtle movement from within the mound that caught her off guard. She was in for a surprise when she realized the "fluffy pile" was not as inanimate as she initially thought!
The Bus Driver Got Out to Take a Closer Look
The curious bus driver heard high-pitched whimpers coming from a fluffy pile. She decided to call the Stray Rescue of St. Louis for help.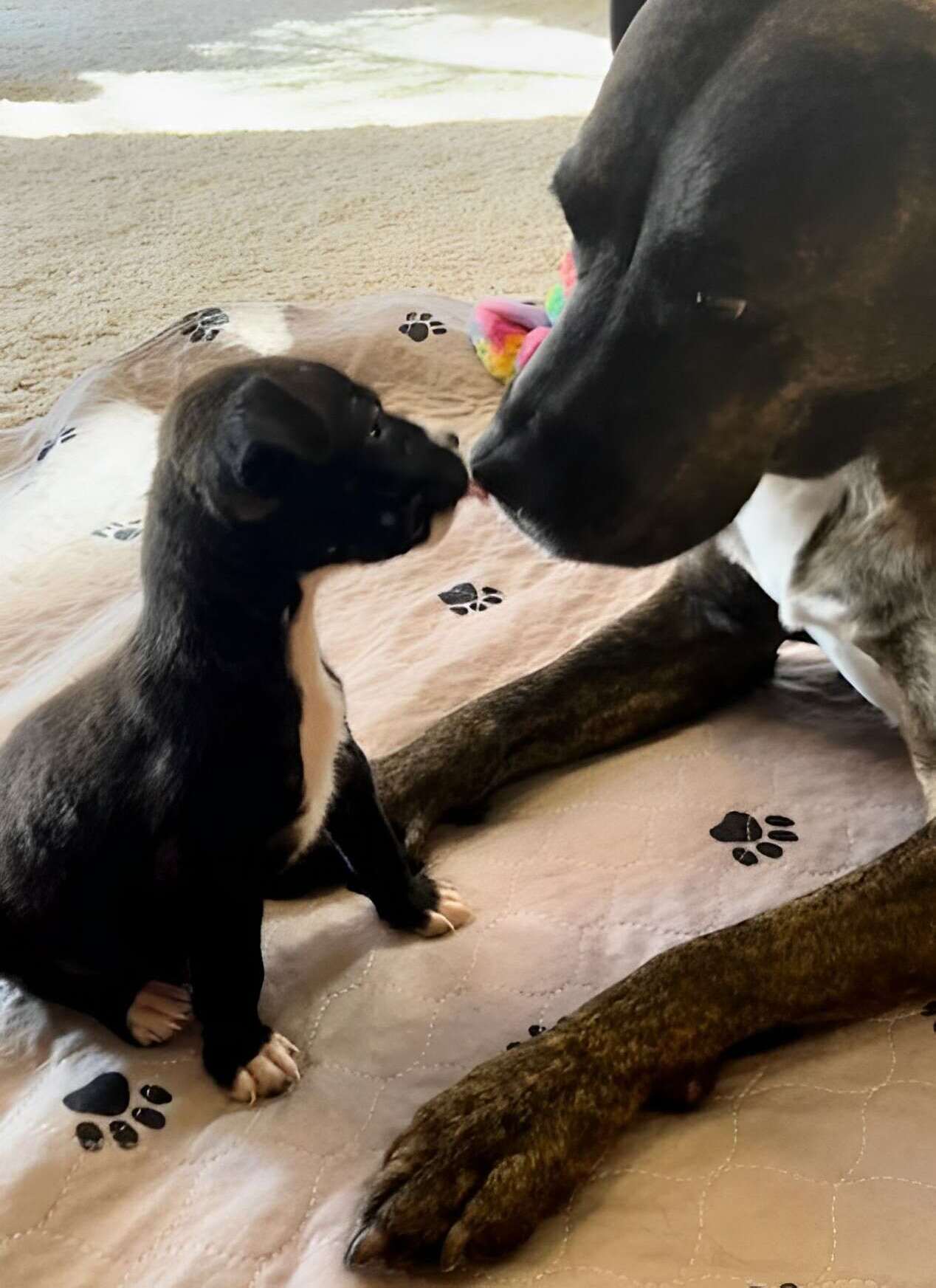 They were told there were six puppies, but when the rescue team arrived, they couldn't find them. Despite the rain, the team persisted and eventually found the puppies that the driver had spotted.
Seeing These Puppies Out In the Rain Was a Sad Sight
According to Donna Lochmann, they found the first four puppies shivering and whimpering in the rain. They were soaked and cold, and Lochmann described it as a heartbreaking sight.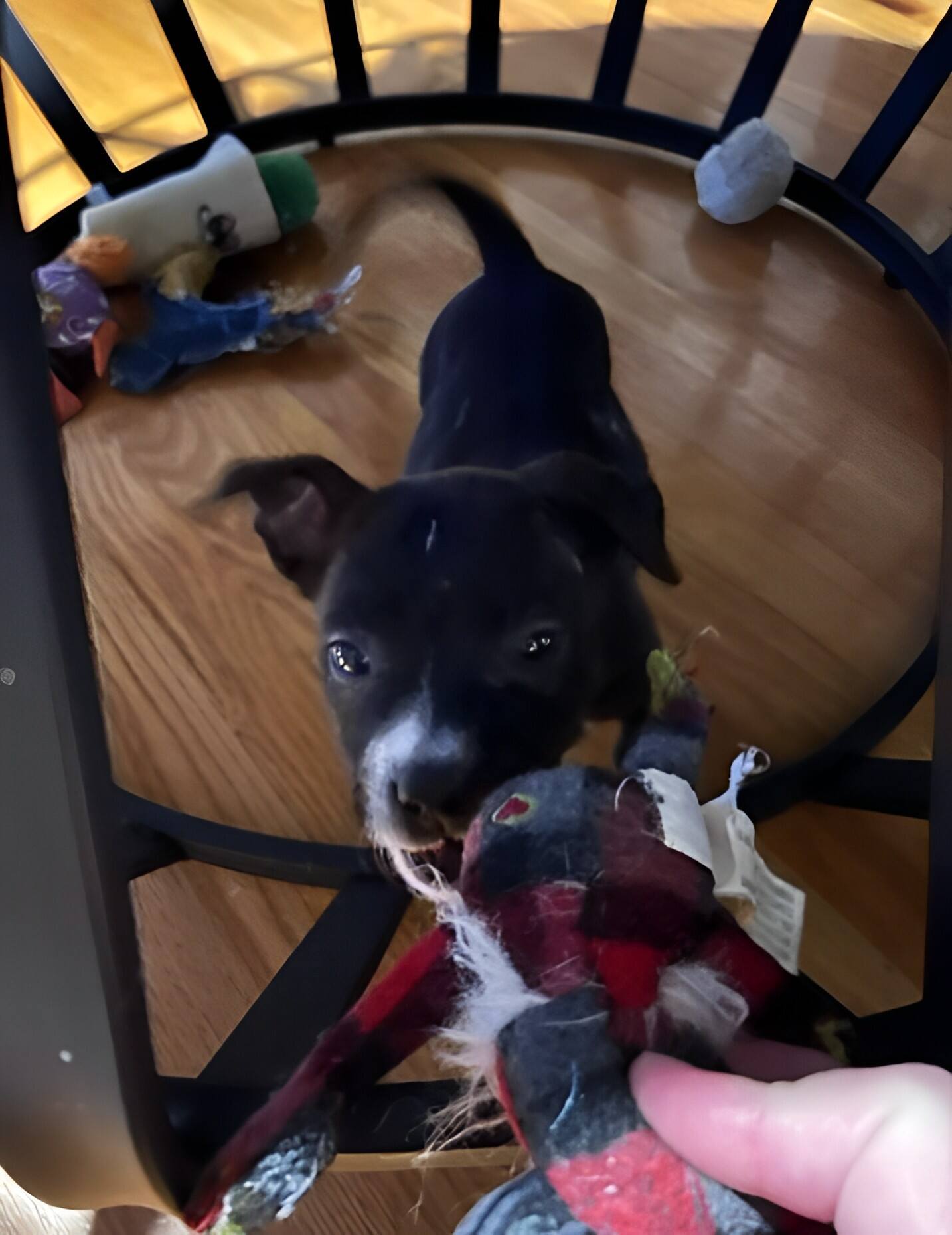 The team took them in and began searching for the remaining two pups. While searching, Lochmann found an area with brush and some trash, and it was there that she spotted the fifth puppy—a black-and-white one that popped its head up.
Finally, They Found the Sixth
Donna Lochmann discovered the sixth and final puppy. It was curled up beside the black-and-white pup and lifted its head when it heard Lochmann's voice.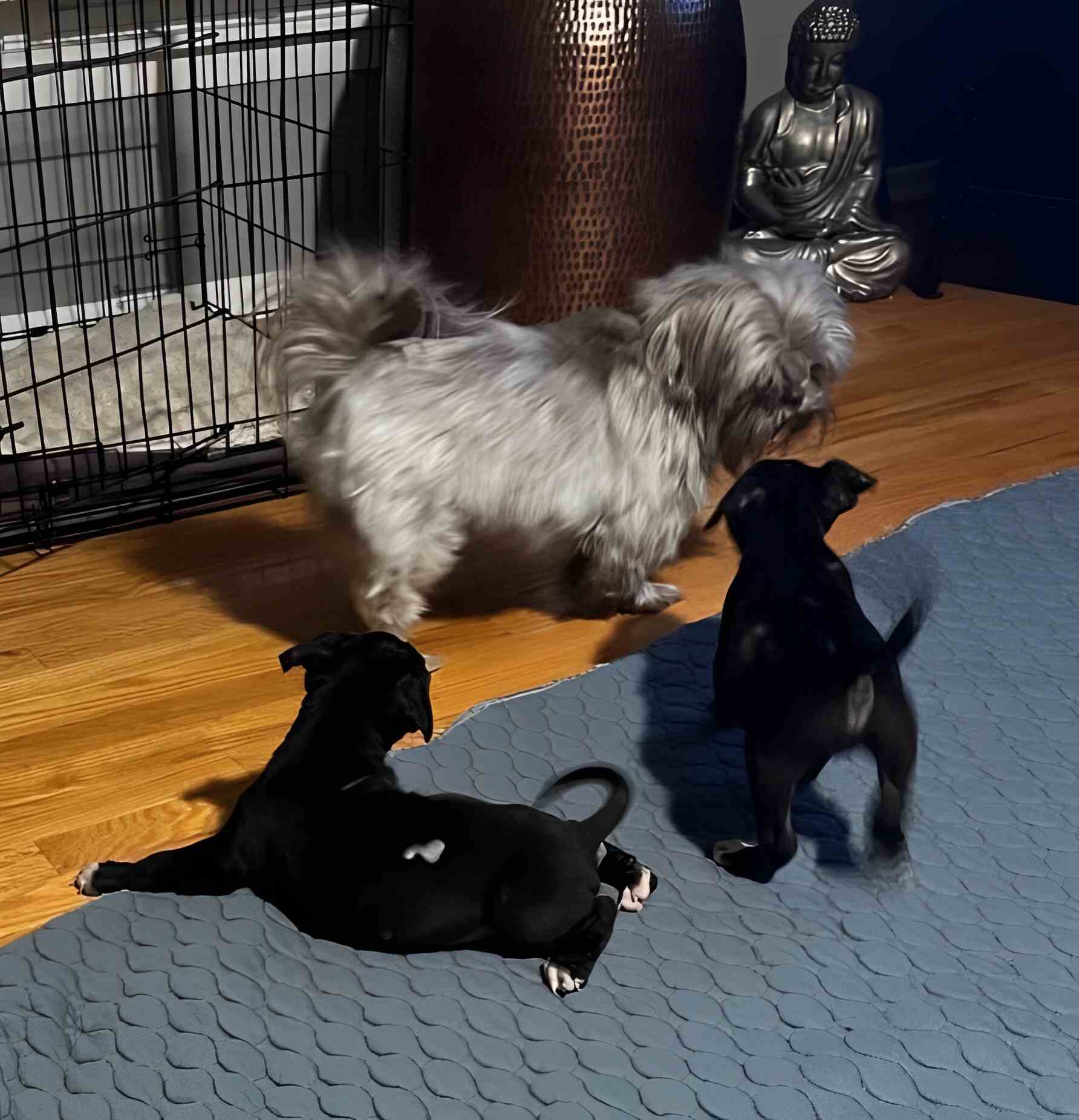 She quickly gathered them up and reunited them with their siblings in her Jeep, providing them with warmth and safety. Once the whole litter was secure, Lochmann took them to the shelter and gave them a good wash to help them recover from the rain.
A Warm Bath and Full Bellies
Donna Lochmann gave the puppies baths to help them warm up and fed them wet food, which they eagerly devoured.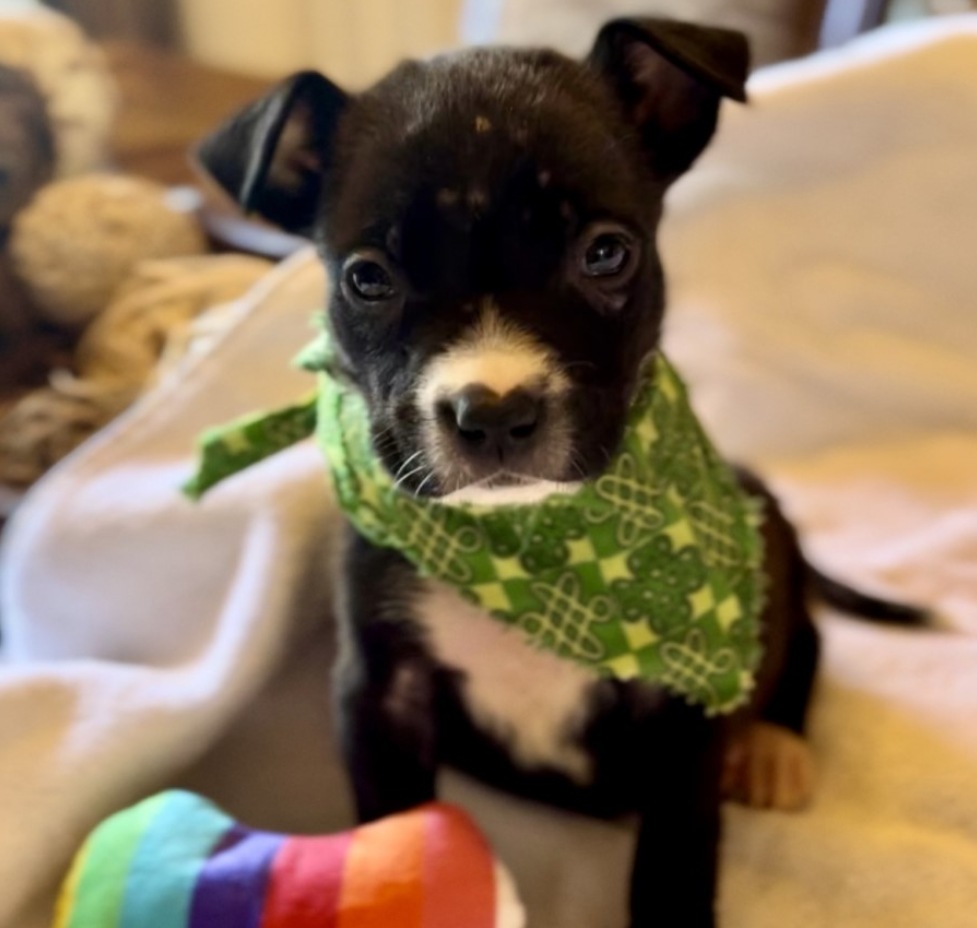 After their meal, the puppies curled up together for a nap, with their bloated bellies and dried coats providing much-needed comfort. Meanwhile, the SRSL team made arrangements for foster care for the litter.
Each of The Puppies Has Its Own Home Now
Fortunately, all six of these adorable little puppies were able to find foster homes quickly. However, since they were only around six to seven weeks old, they were not old enough to go to a foster home alone.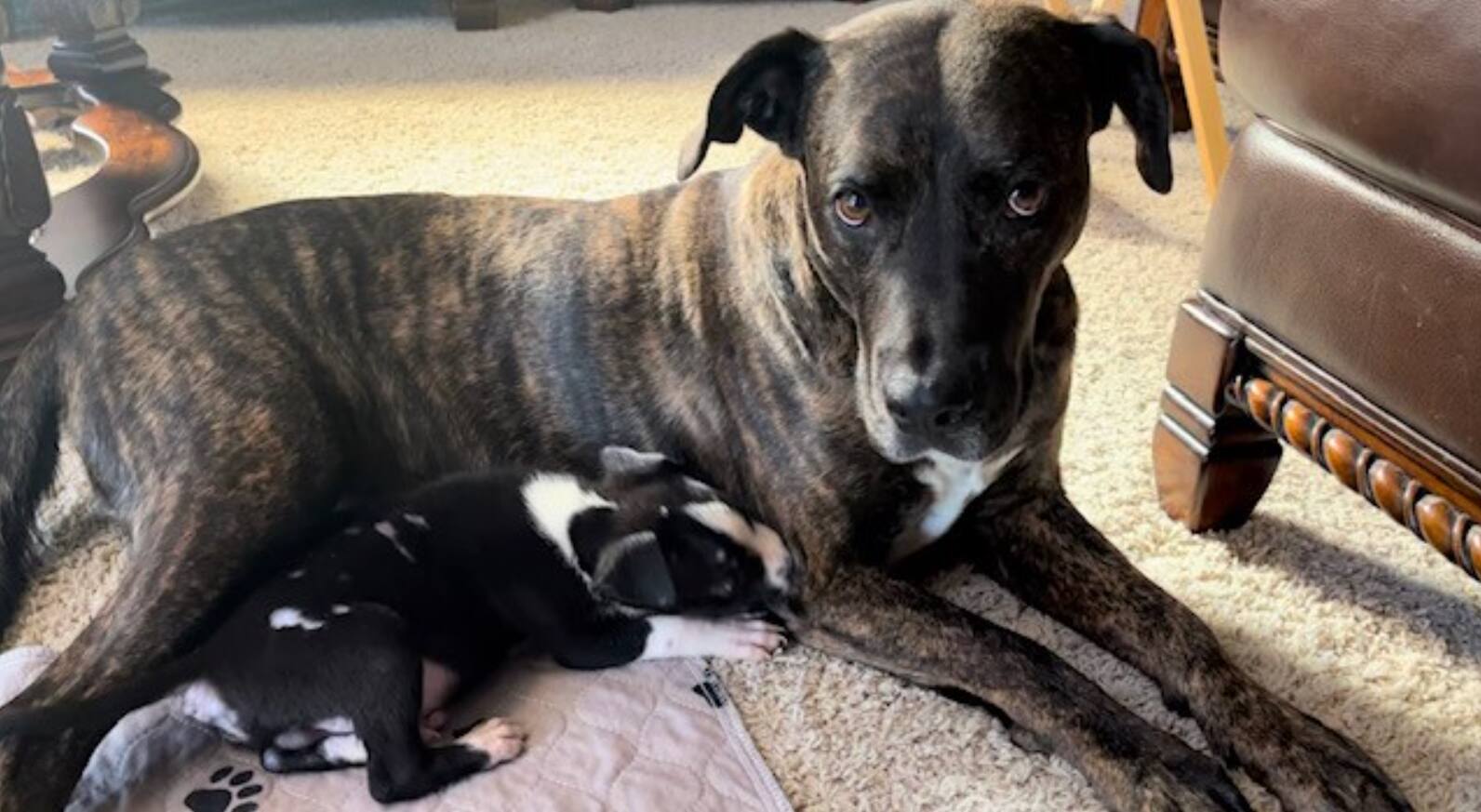 To ensure their well-being, SRSL made sure the puppies were sent in pairs. Check out the Stray Rescue of St. Louis website for an update on how the puppies are doing.