Things Gen Xers Can Do That Younger Generations Can't
As we continue moving further into 2023, what better time than now to reflect on the fashion trends that should have been left behind last year? From mullets to fanny packets, the fashion world has seen some questionable choices from Gen-Z in recent years.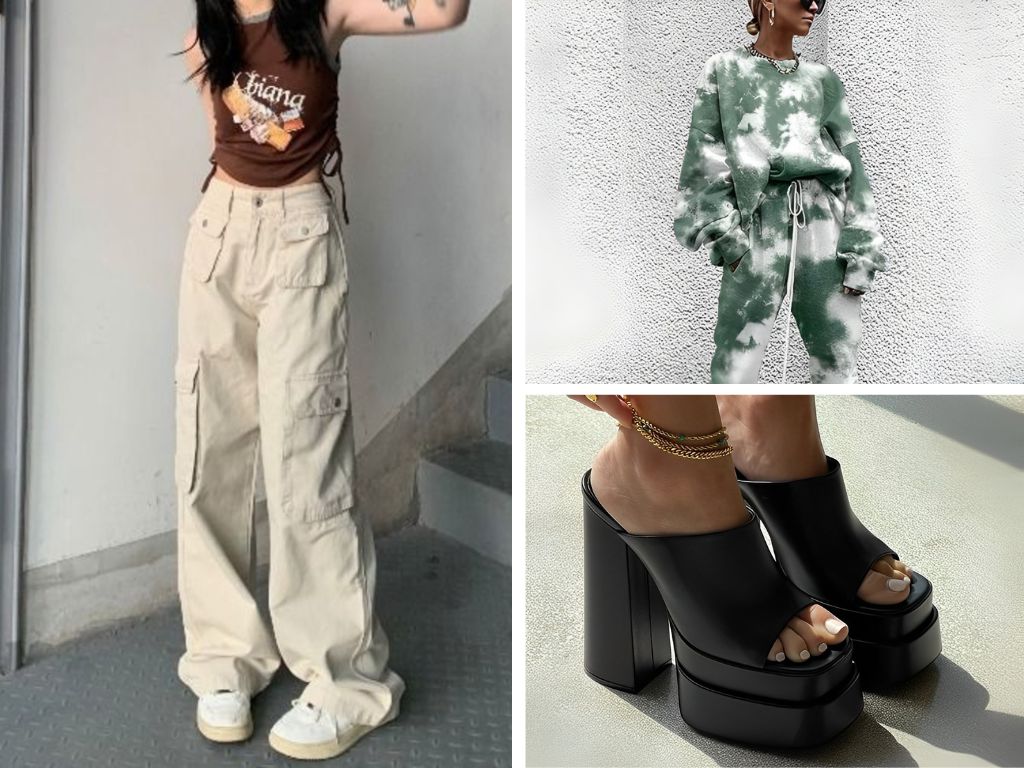 We're here to call out these fashion faux pas so we can get rid of them once and for all. So, grab your scrunchies and oversized hoodies and get ready to cringe as we countdown the 20 worst Gen-Z fashion trends!
Crocs and Socks
Dad vibes, anyone? Somehow, the Crocs with socks look has made its way into Gen-Z's fashion repertoire. While these squishy clogs offer undeniable comfort and long-term durability, the addition of socks makes it a questionable choice.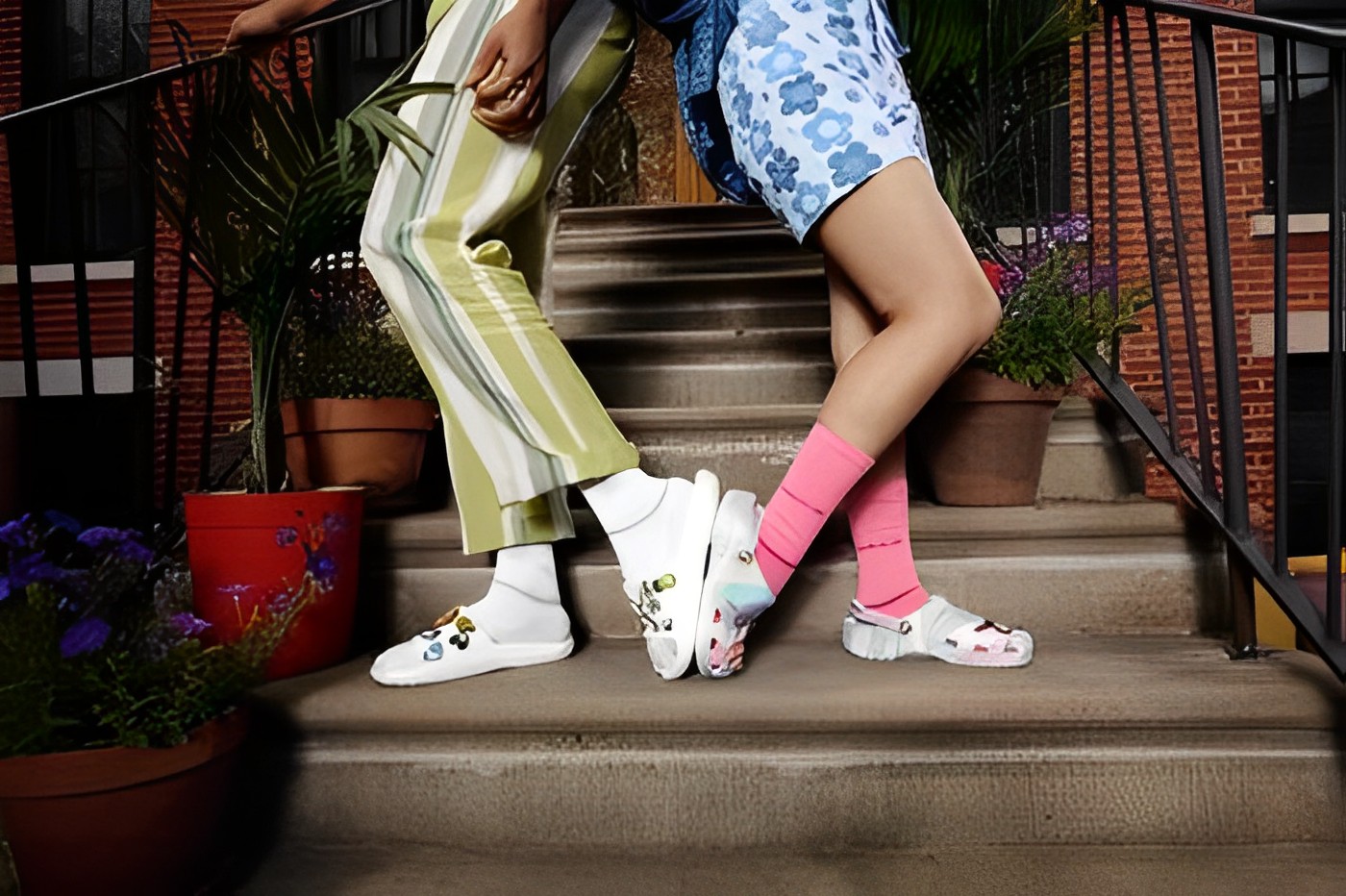 Crocs and socks go together like oil and water. At the end of the day, if you must wear your Crocs, do so confidently and ditch the socks. Your feet (and fashion sense) will thank you.
Bubblegum Pink And Neon Green
This color combination is one that you think could only be appreciated by the bravest fashionistas. However, it has become a staple of Gen-Z fashion.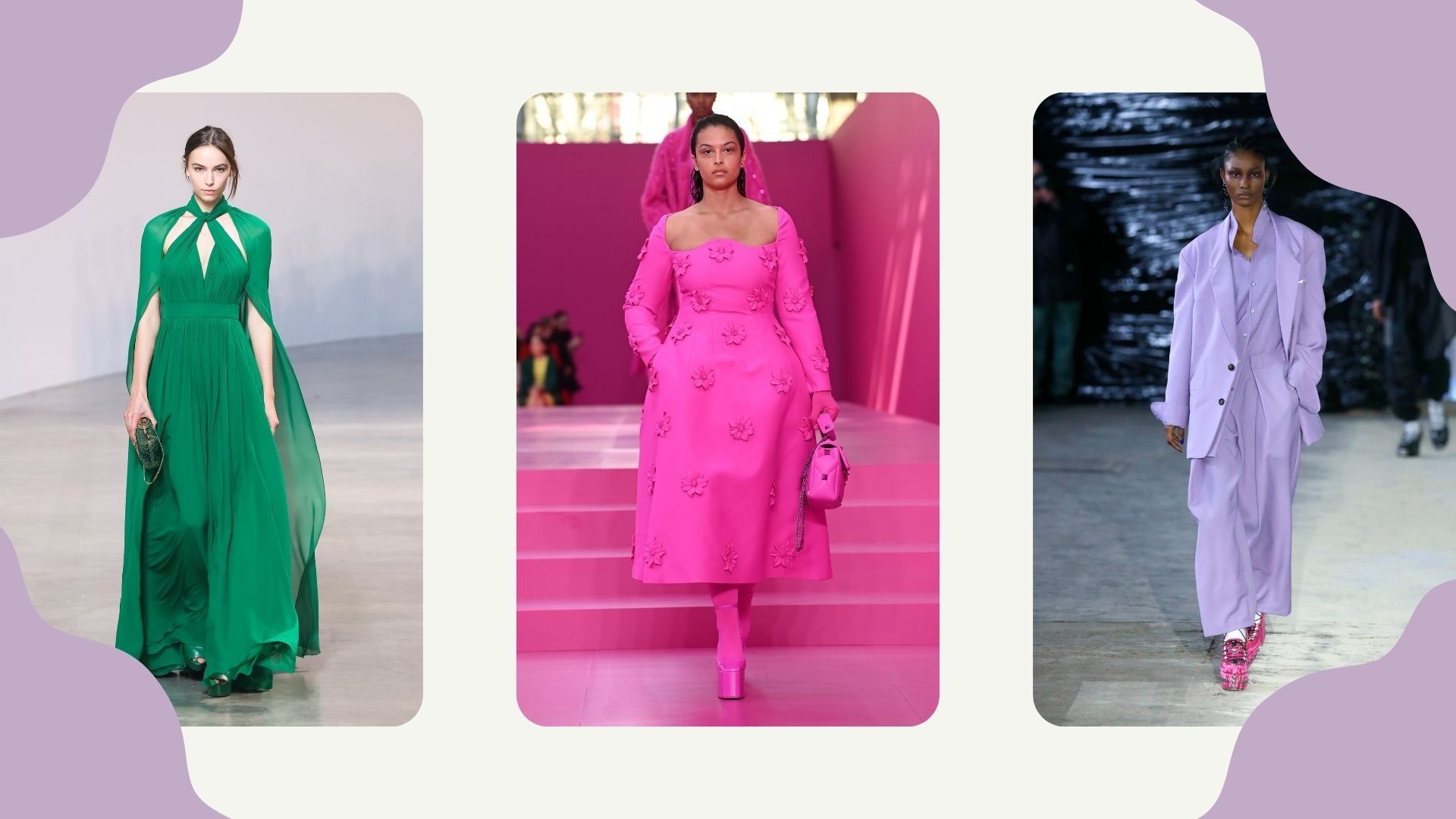 While these colors may look fun and playful on their own, when paired together they give off neon popsicle vibes. Let's put this combo back in the crayon box and stick to more understated hues, shall we?
Over-Sized Chunky Sneakers
Back in the '90s, you couldn't go to a skate park without seeing oversized sneakers. And while these sneakers provided ample cushioning and support for skaters, most people who rock them look like they're wearing clown shoes.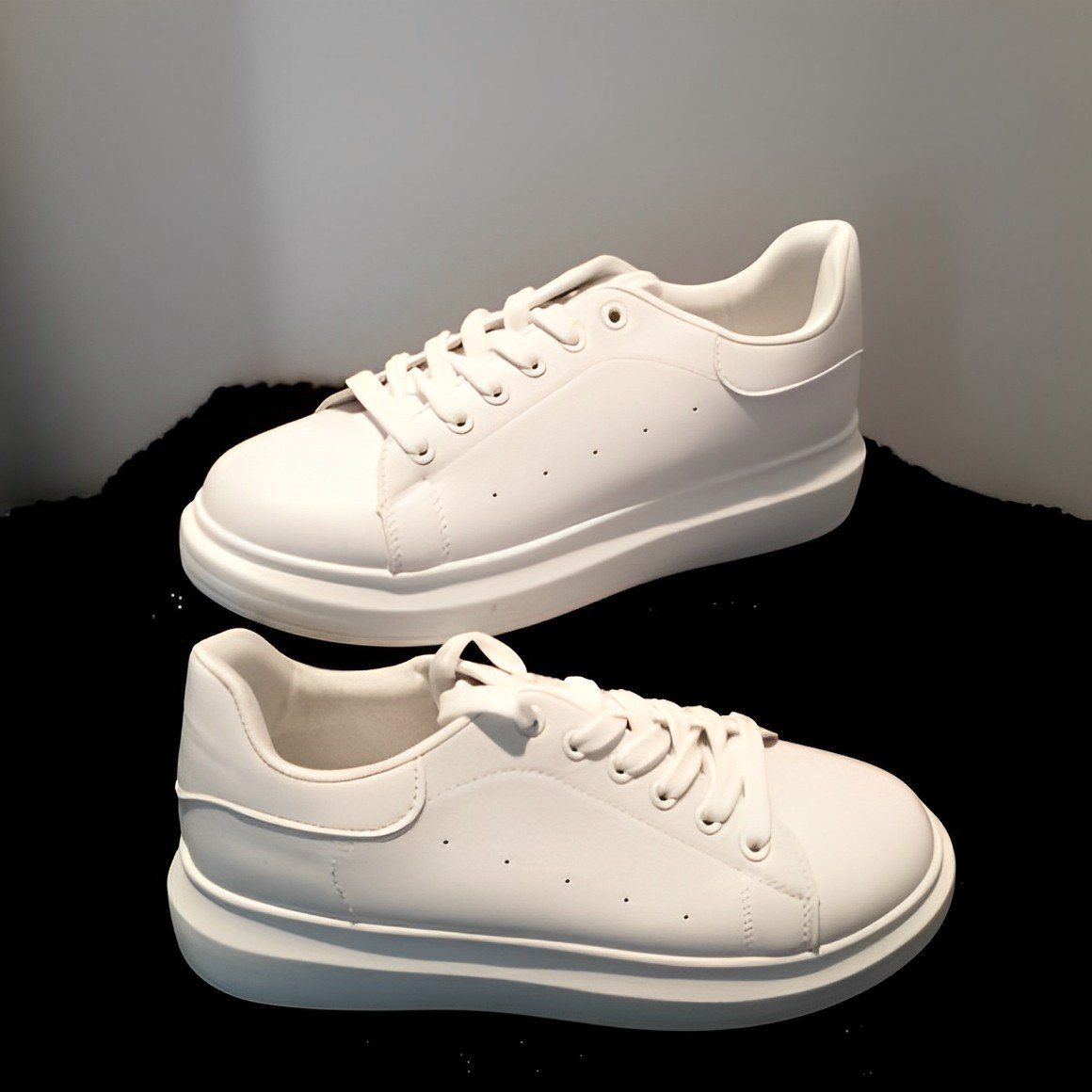 From a technical standpoint, these sneakers can throw off the proportions of an outfit, making even the slimmest of figures look boxy and disproportionate. Unless auditioning for a circus act, let's trash these sneakers for good.
Baby Sunglasses
We can thank the Kardashians and the Hadids for the "wearing tiny sunglasses" trend. However, we need to be honest with ourselves; they do nothing to shield our eyes from the sun.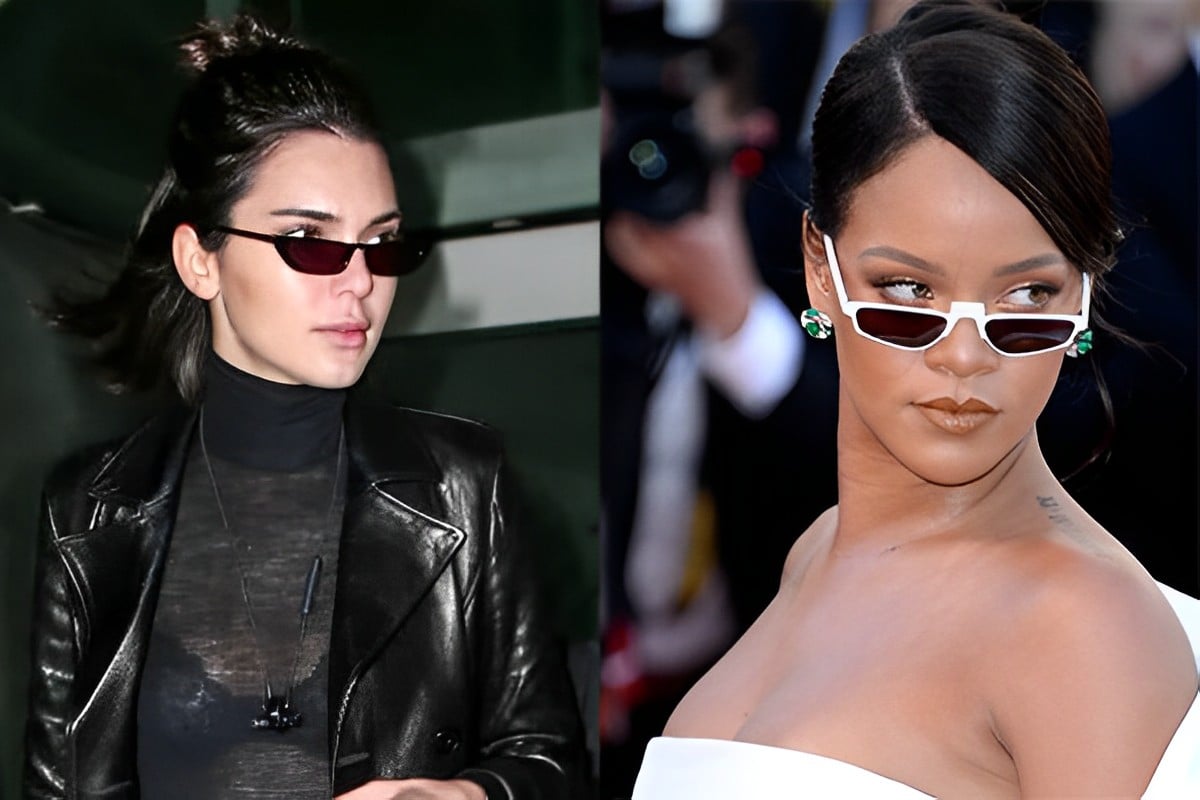 It's like wearing a hair clip as a belt; not meant for that purpose. Let's ditch the toddler shades and opt for something just as functional and fashionable.
Clear Plastic Trench Coats
Sure – these clear plastic coats may keep you dry in the rain, but they also make you look like you're wrapped in a giant trash bag. Pair that with the lack of breathability, and you'll be sweating like you're in a sauna the minute it gets warm.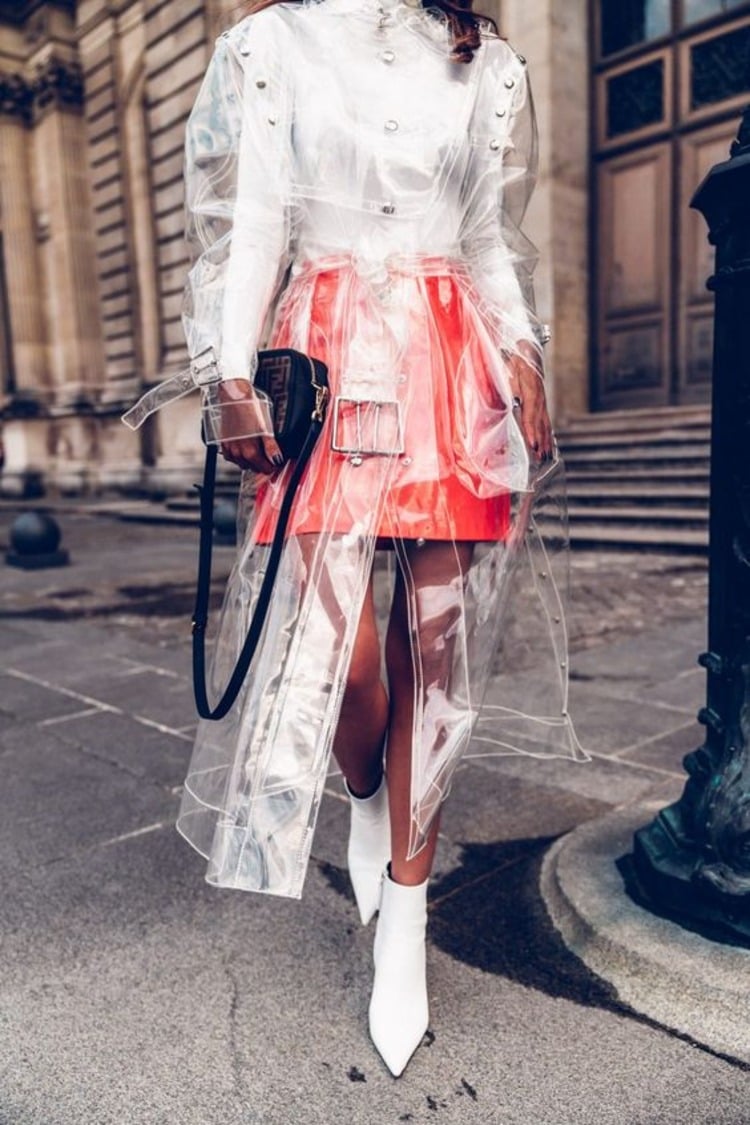 Potentially worst of all, these coats leave little to the imagination. There's a reason we wear clothing – not to show off our underwear to the world. 
The Baggy Sweatpants And Crop Top Combo
This odd trend has taken over social media, and while it may look comfortable, it's like wearing a tuxedo jacket with shorts. Put simply – the proportions are off, and it looks like you can't decide between dressing up or dressing down.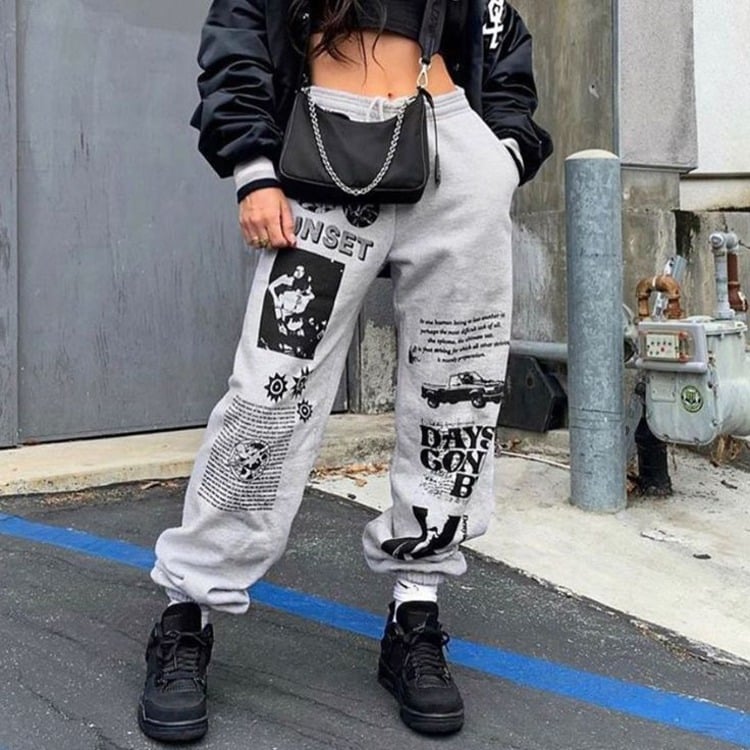 Worst of all, it's very unflattering for most body types. It's time to ditch this trend and go for something comfortable and stylish. 
Bike Shorts Worn As Everyday Clothing
Bike shorts might be great for cycling, but outside the gym, they're a fashion disaster. Pairing your bike shorts with an oversized t-shirt and sneakers doesn't exactly scream "chic."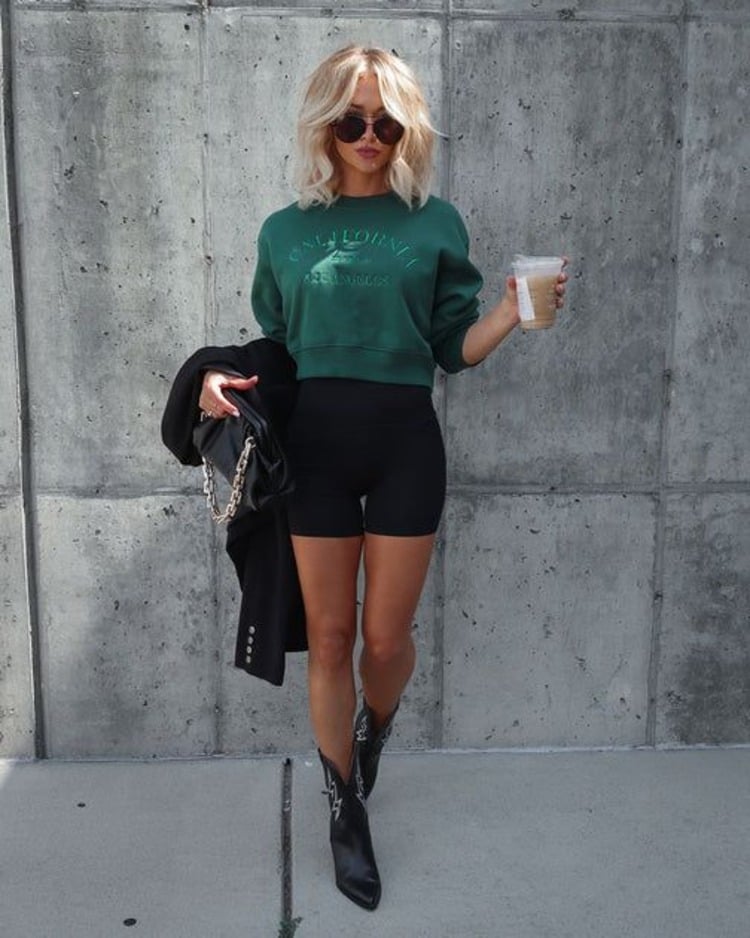 Plus, unless you have the legs of a supermodel (and most of us don't), they're not always the most flattering. So, let's leave the bike shorts for spin class and embrace something more put-together for our daily fashion.
The Whale Tail
Low-rise pants with exposed thongs may have been all the rage in the early 2000s, but now we need to release this whale back into the wild. Why are we trying to revive a trend that never should have existed in the first place?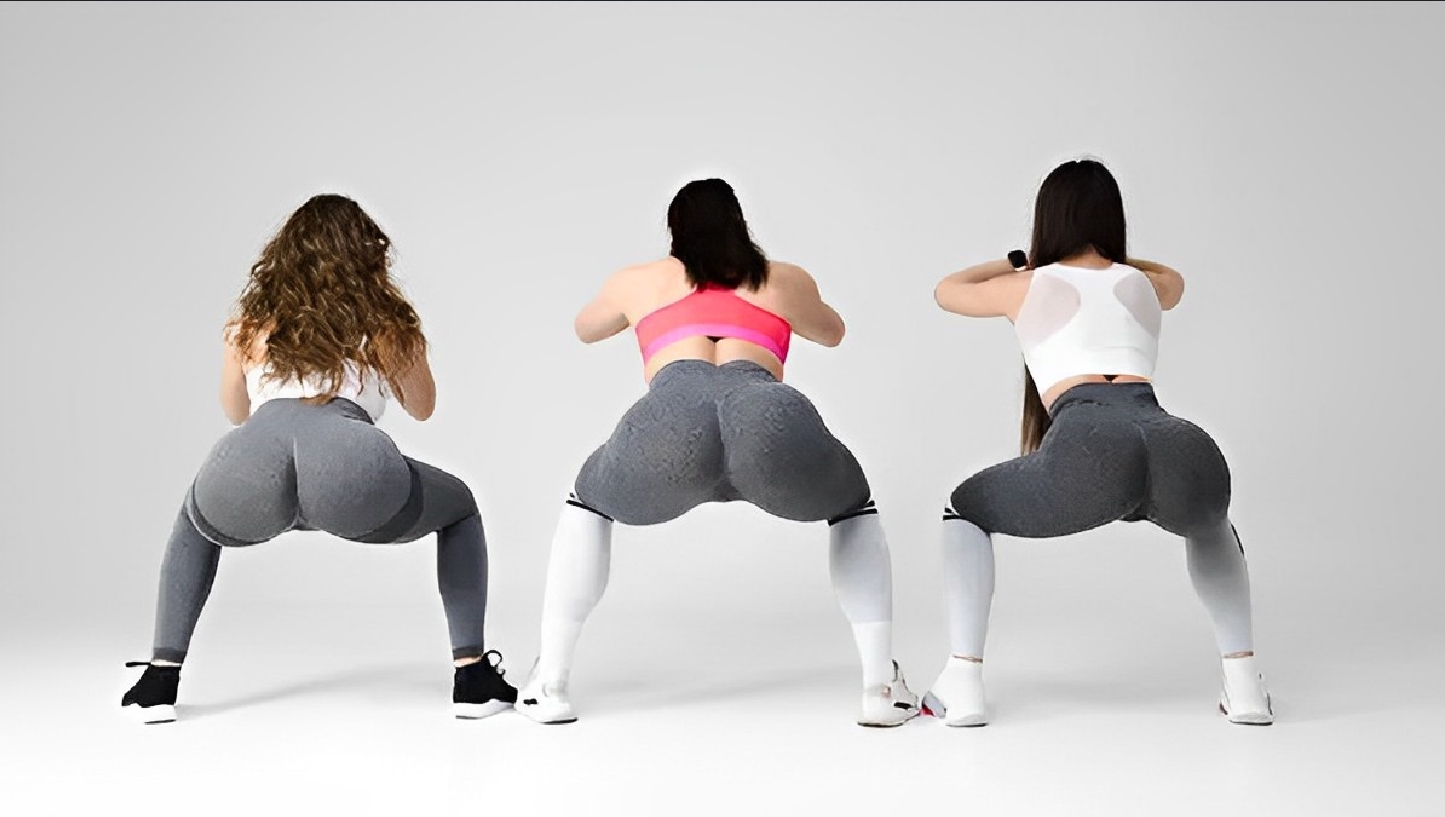 Not only is it uncomfortable to have your thong constantly exposed, but it's also not a particularly classy look. Unless you're a backup dancer for a pop star, let's say goodbye to this cringe-worthy fashion trend.
Over-Sized Graphic T-shirts With Ironic Slogans
You have to work hard to pull off a funny t-shirt, but for most of us, oversized graphic tees with ironic slogans are a total fashion faux pas. Sure, they may have been intended to be funny or ironic, but they often just come off as trying too hard to be trendy.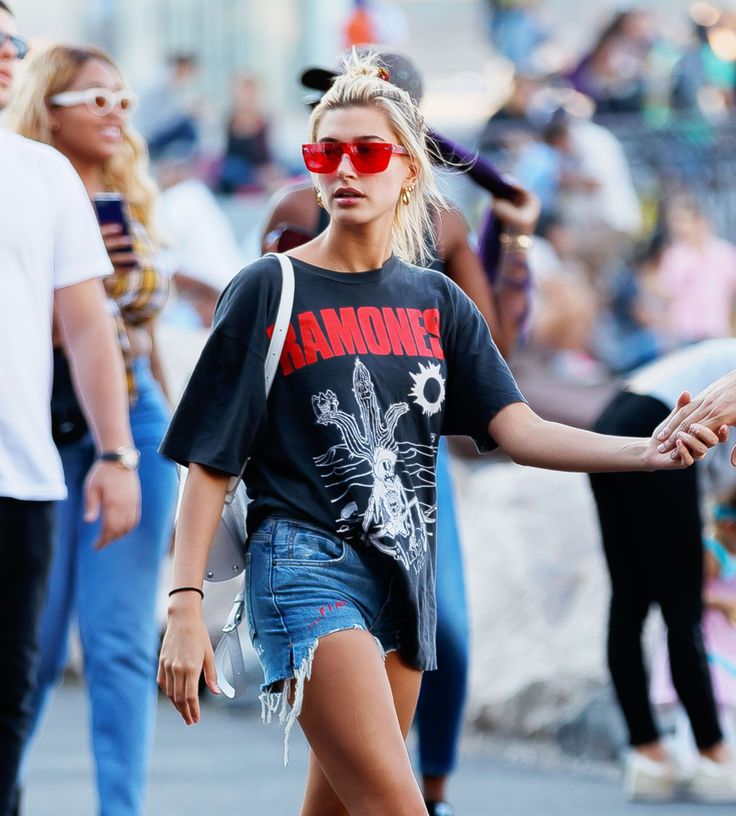 Loud graphics can clash with other pieces in your outfit, giving you the billboard on top and business on the bottom look. Instead, opt for a more timeless and understated look that won't make you cringe when you eventually take a trip down memory lane.
Platform Sandals
Platform sandals may have been all the range in the '90s, but now, it's time for this trend to go. Not only can they be uncomfortable and difficult to walk in, but they also tend to look clunky and outdated.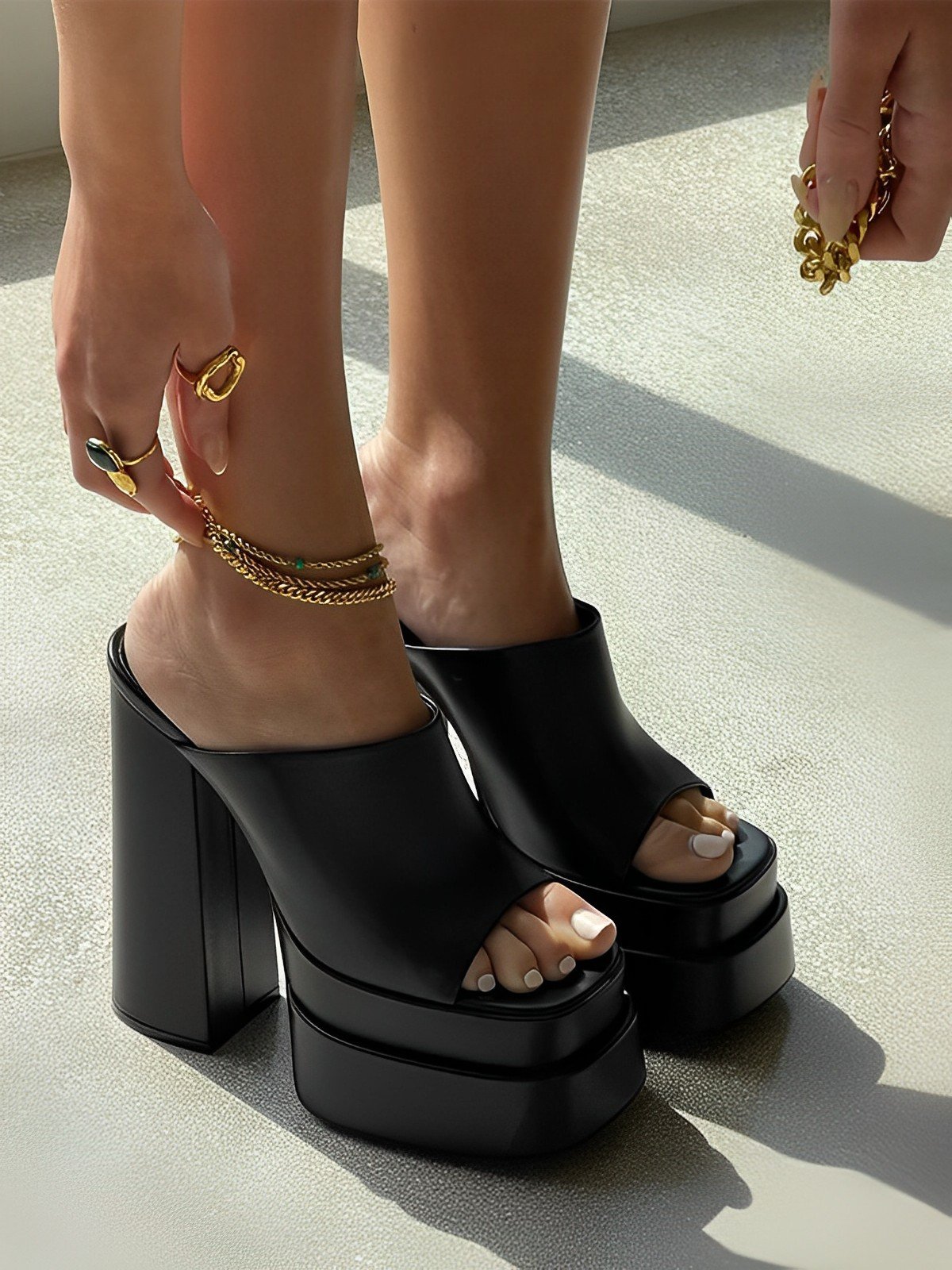 Plus, they're not the most practical choice for everyday wear, especially if you have to navigate uneven surfaces or stairs. Instead, elevate your look without sacrificing style or comfort with sleek ankle boots or chic loafers.
Denim On Denim On Denim
Denim is a timeless fabric that can be dressed up or down, but when wearing it head-to-toe, things can quickly go awry. The infamous "Canadian tuxedo" or denim-on-denim trend can be a fashion faux pas for several reasons.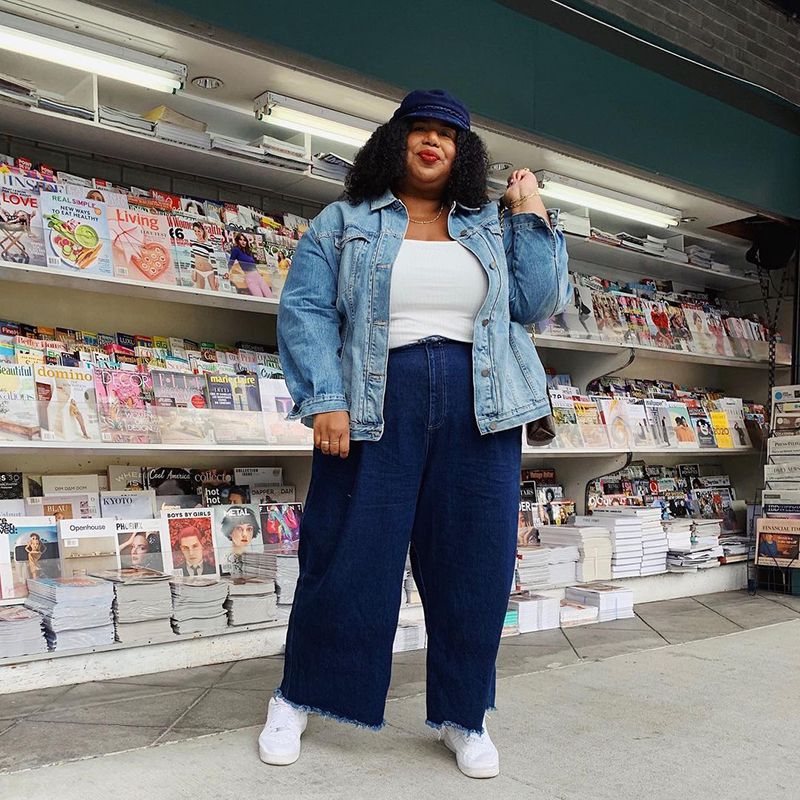 Not only is it difficult to find pieces that match in color and wash, but it can quickly cross over into "dad fashion" territory if not executed carefully. Instead, try pairing your denim pieces with contrasting fabrics, such as a white cotton blouse or a leather jacket.
Babydoll Dresses With Combat Boots
The clash of cute and feminine with tough and edgy may work sometimes, but the recent trend of babydoll dresses and combat boots is jarring. While we're big fans of style juxtaposition, frilly, flowy dresses, and chunky combat boots can easily make your outfit look unbalanced.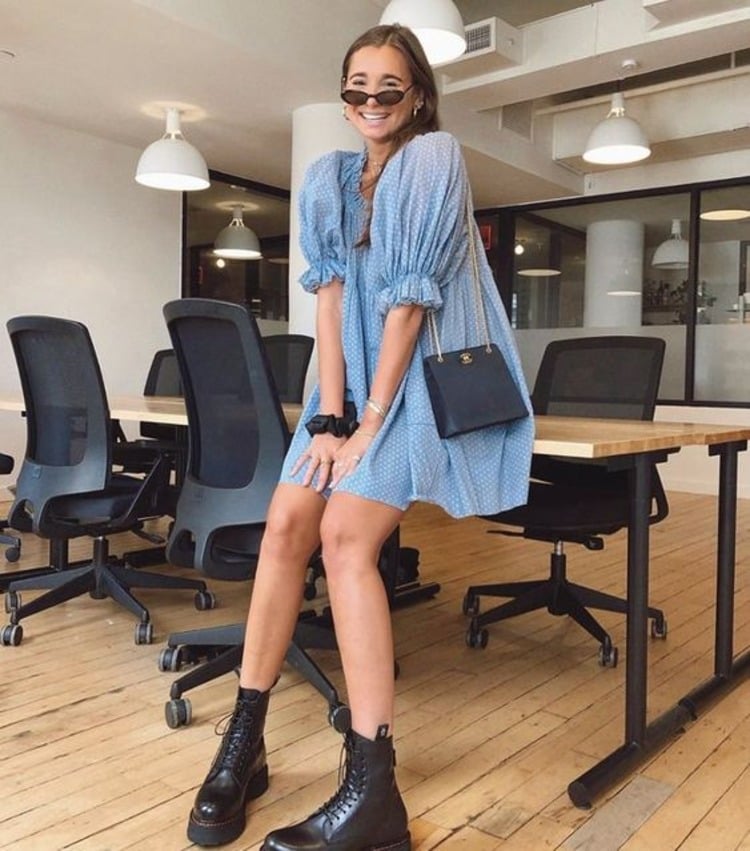 Instead, try pairing a baby doll dress with some strappy sandals or ballet flats. It's a far more cohesive and stylish look.
Belly Chains And Body Jewelry
Who doesn't like to add a touch of glamour and sparkle to their outfit? While we're all about it, there's a fine line between accessorizing and over-accessorizing. Belly chains and body jewelry can often be overwhelming and distract from the overall look of the outfit.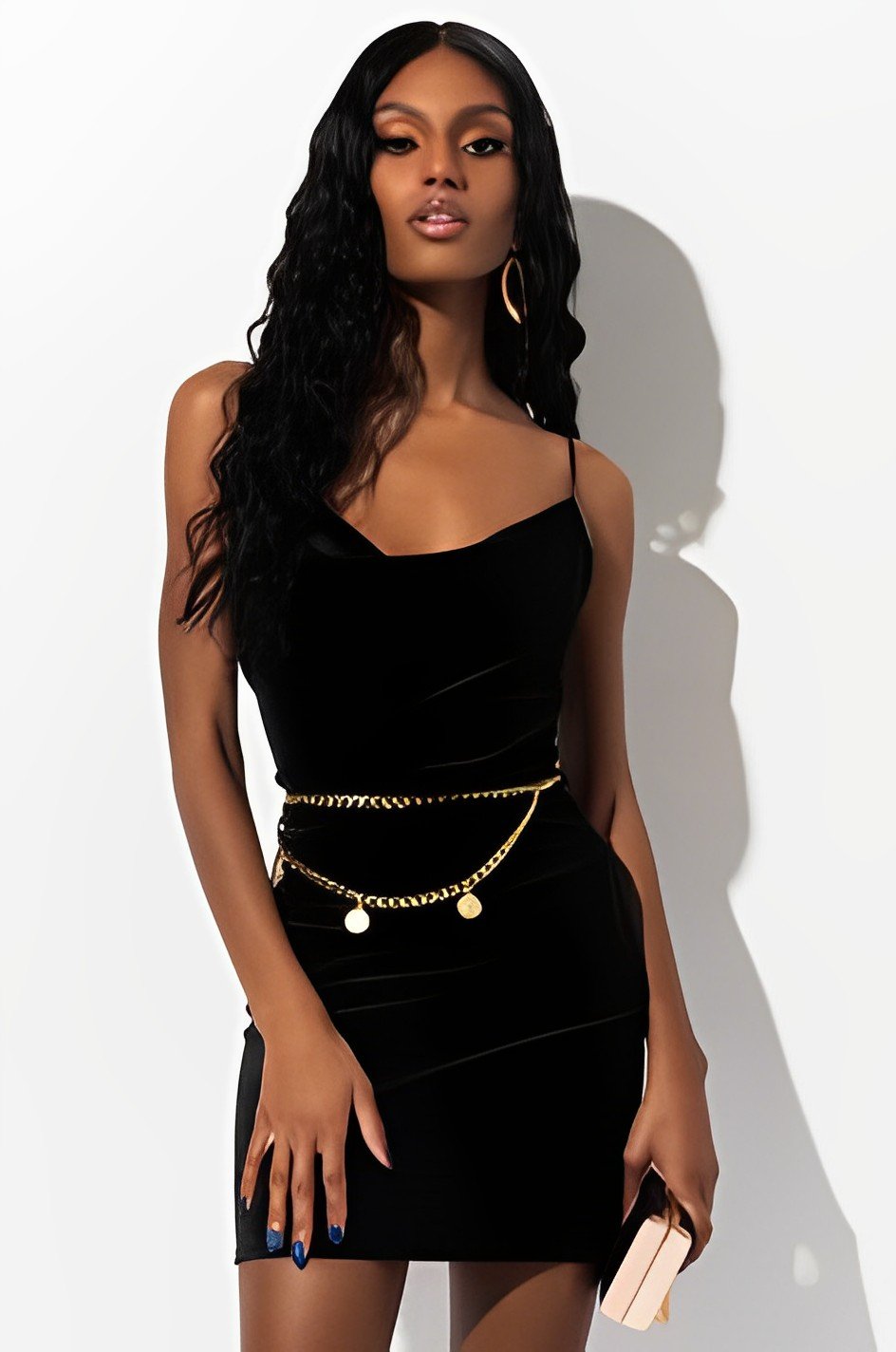 In many ways, they've become a trashy focal point. If sparkle is what you're after, try a delicate necklace or a pair of statement earrings instead.
Cargo Pants
Once a staple for outdoor enthusiasts and military personnel, cargo pants have lost their functional appeal. If you're not backpacking or crawling through the trenches, leave them at home.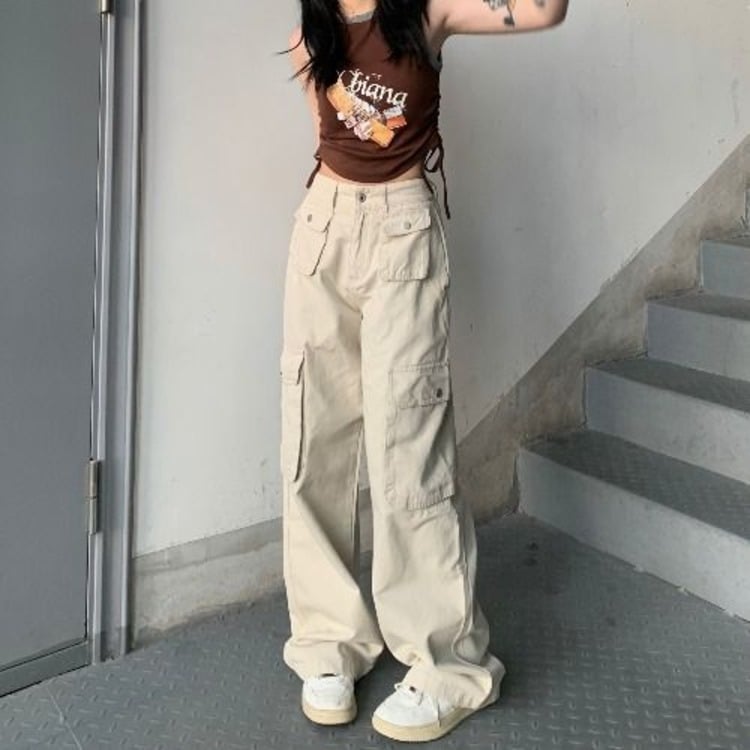 The oversized pockets on the sides are no longer practical, and the loose fit often creates an unflattering silhouette. Unless you want to look like you're walking on a pair of parachute-like garbage bags, opt for a more sleek and stylish alternative. 
Mullets
Thanks to Joe Dirt and the Tiger King, mullets have made a surprising comeback among some Gen-Zers. The awkward length and outdated style may have been popular in the '80s, but they're definitely not a good look for the modern era.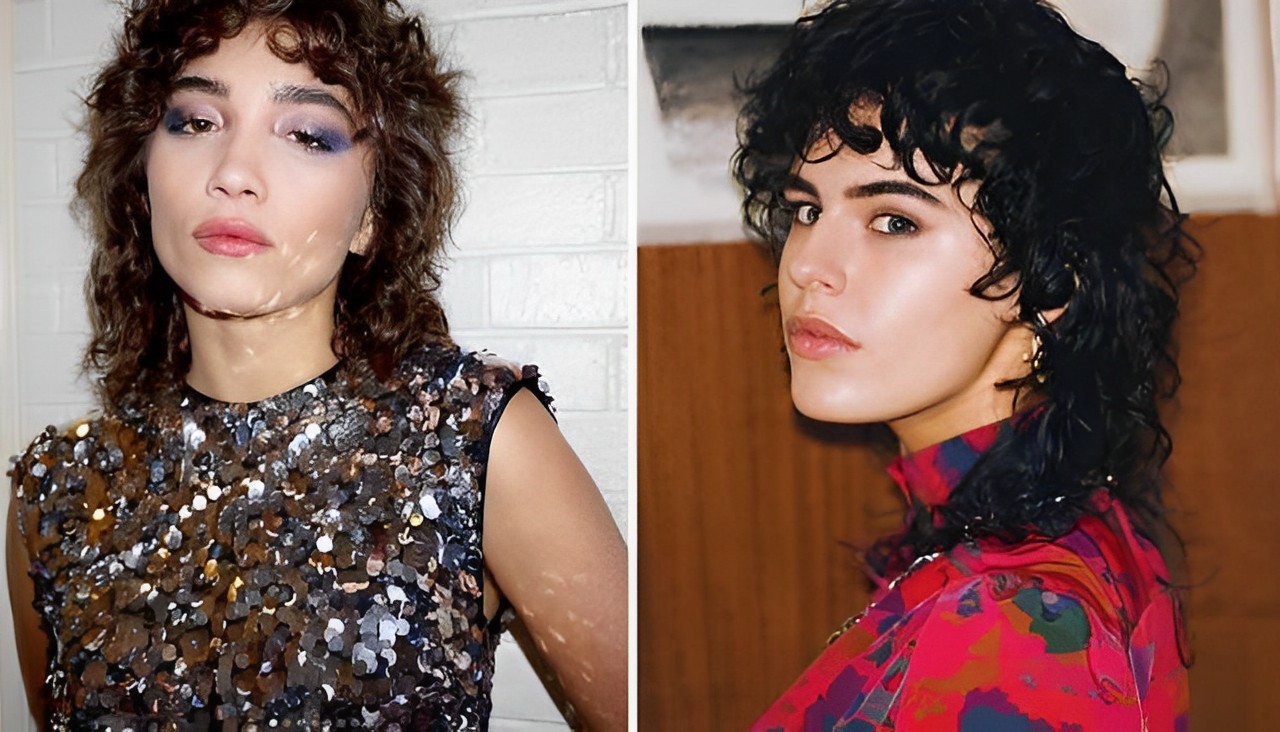 Plus, a true mullet requires a lot of styling and upkeep, which can be a hassle for anyone looking for a low-maintenance hairstyle. So, unless you're going for a retro costume party or a Stranger Things cosplay, cut that mullet!
Lanyard Necklaces
Though lanyard necklaces are accessories for holding keys or ID cards, in the world of Gen-Z, it's considered fashion. Proponents might argue that it adds an element of edginess to an outfit, but it's hard to ignore the fact that it makes you look like you're late to a convention.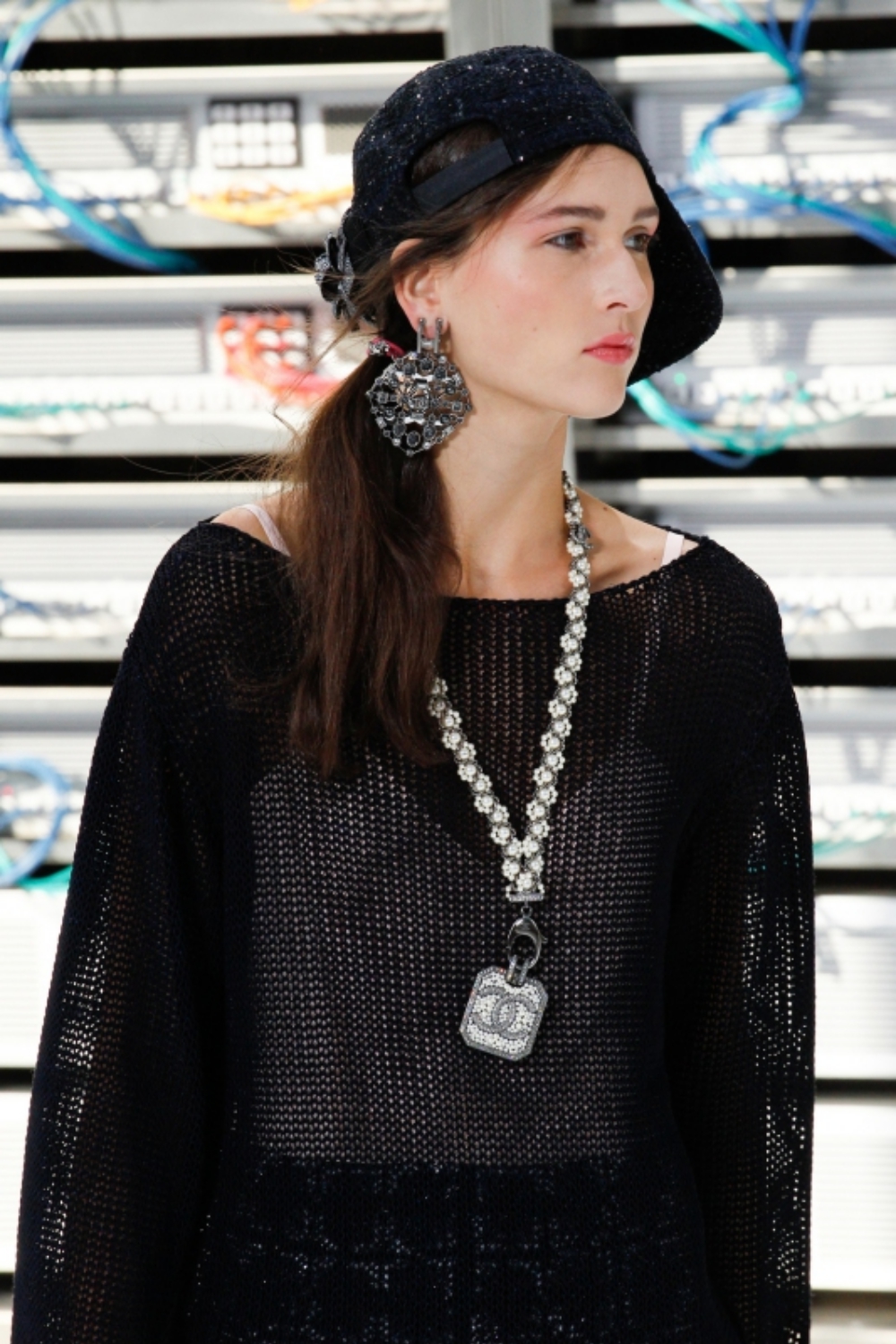 The very purpose of a lanyard is to keep important items within reach and visible, making it a decidedly utilitarian object. Let's retire this trend and leave lanyards to the business world.
Fishnet Stockings Under Ripped Jeans
The trend of wearing fishnet stockings under ripped jeans may seem like a daring fashion statement for Avril Lavigne fans, but as of late, it's become a serious faux pas. On their own, fishnet stockings can add a touch of allure to an outfit, but when paired with ripped jeans, they can come across as tacky and overdone.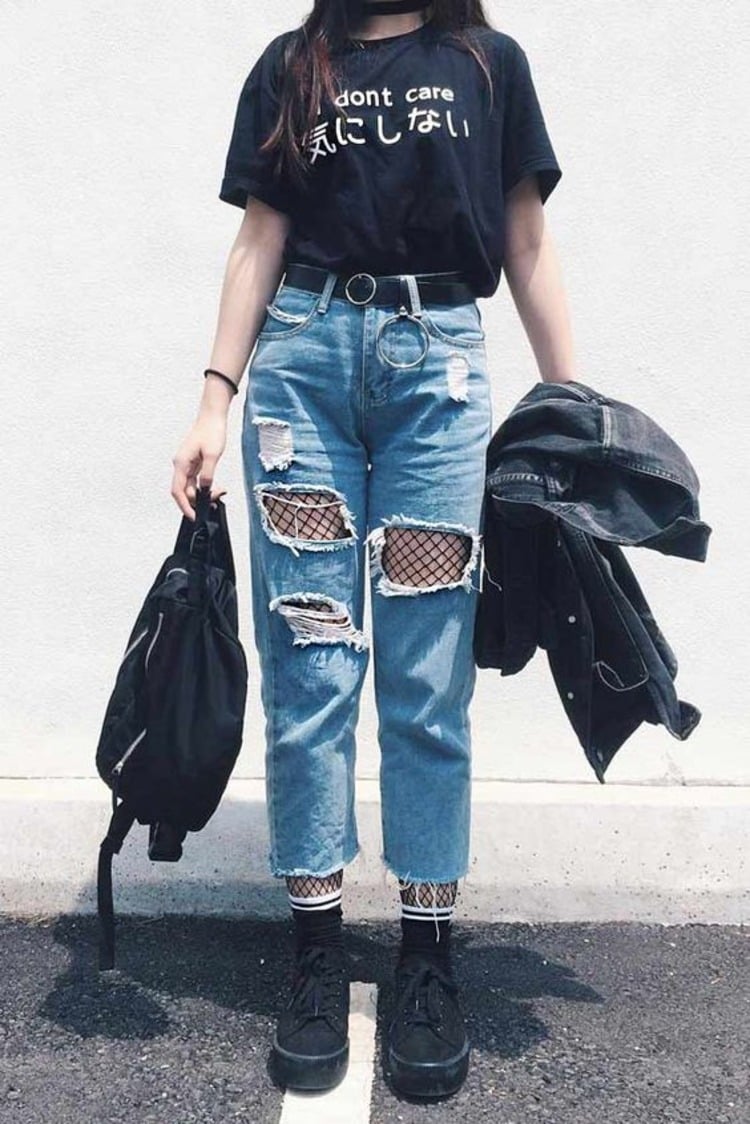 Ripped jeans already make a statement on their own! Adding fishnet stockings only distracts from the "edgy" appeal. 
Micro Mini Skirts
Short skirts have been a fashion staple for decades, though the trend of micro mini skirts has taken the lack of length too far. While some may argue that they add a playful and youthful element to an outfit, the reality is that they can come across as inappropriate and overly revealing.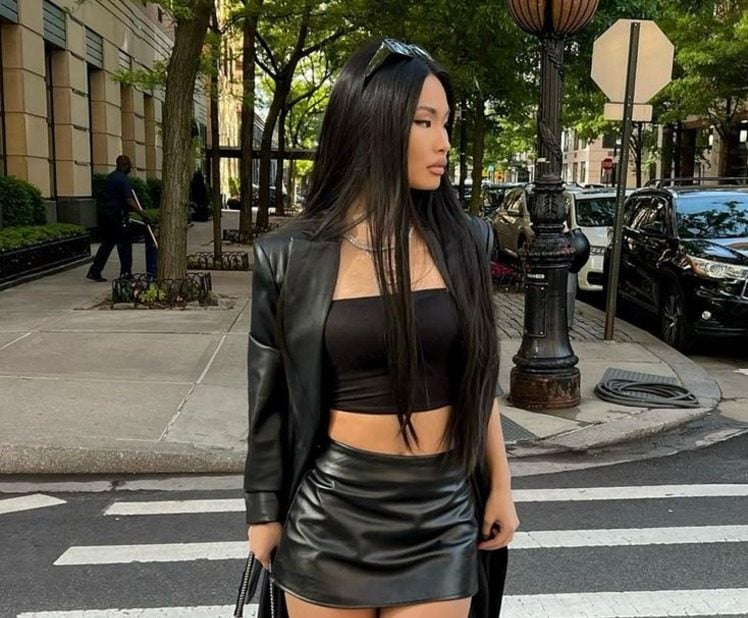 Plus, they're incredibly impractical for day-to-day activities and can perpetuate harmful societal norms regarding the sexualization and objectification of female bodies. While they might seem like a fun and flirty fashion statement, the micro mini skirt trend misses the mark.
Tie-Dye Everything
It's 2023, and the number of walking rainbows we see is astounding. From tie-dye t-shirts to tie-dye sweatpants, it seems like no article of clothing is safe from this technicolor nightmare.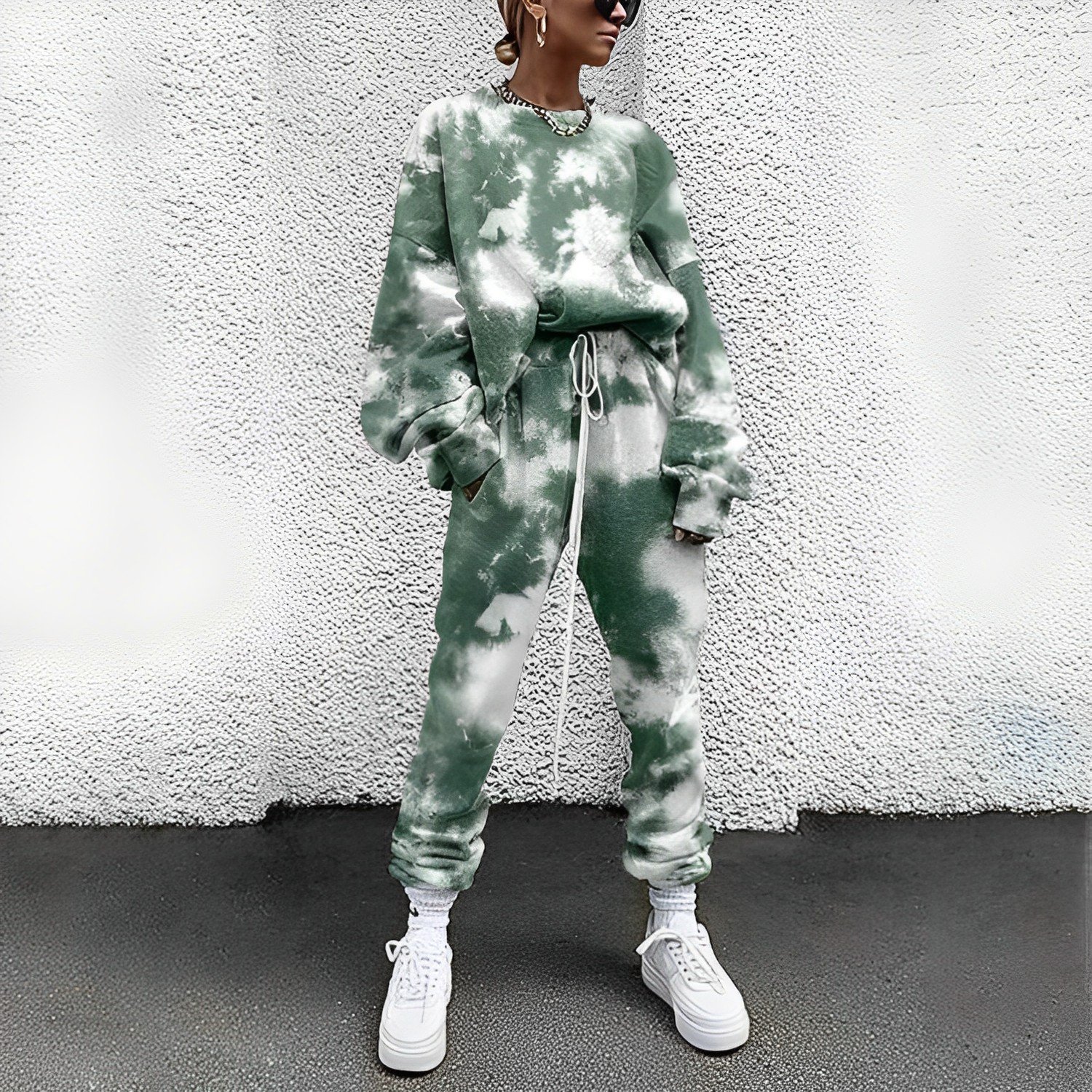 The '60s had a bit too much fun last night and threw up all over your outfit. If you're auditioning for your stoner buddy's Grateful Dead cover band, it's time to tone down the tie-dye and opt for something a little more subtle. 
Fanny Packs
Ah, the fanny pack – the accessory that screams "I'm a tourist" louder than any Hawaiian shirt and disposable camera ever could! While they may have once been seen as a practical way to carry your belongings, the fanny pack has become a Gen-Z fashion faux pas of epic proportions.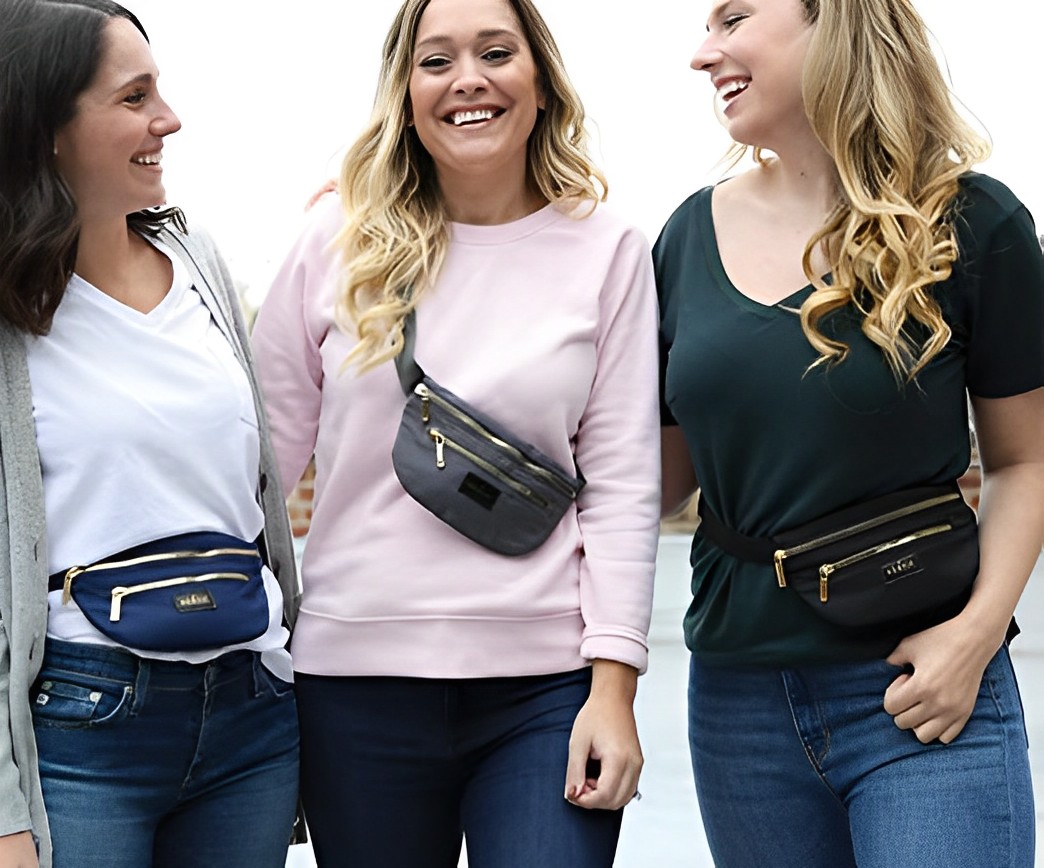 Sure, they may free up your hands and provide easy access to your phone and wallet, but at what cost? Unless you want to be mistaken for a lost tourist or an extra from a Will Smith music video, ditch the fanny pack.