35 'Life Hacks' for Women That Just Make Life Harder
These days, it's so easy to discover anything online. When it comes to hacks, however, sometimes things work and other times they don't. There are hacks for pretty much anything, whether it's for cleaning your car or finding the best ways to organize your space.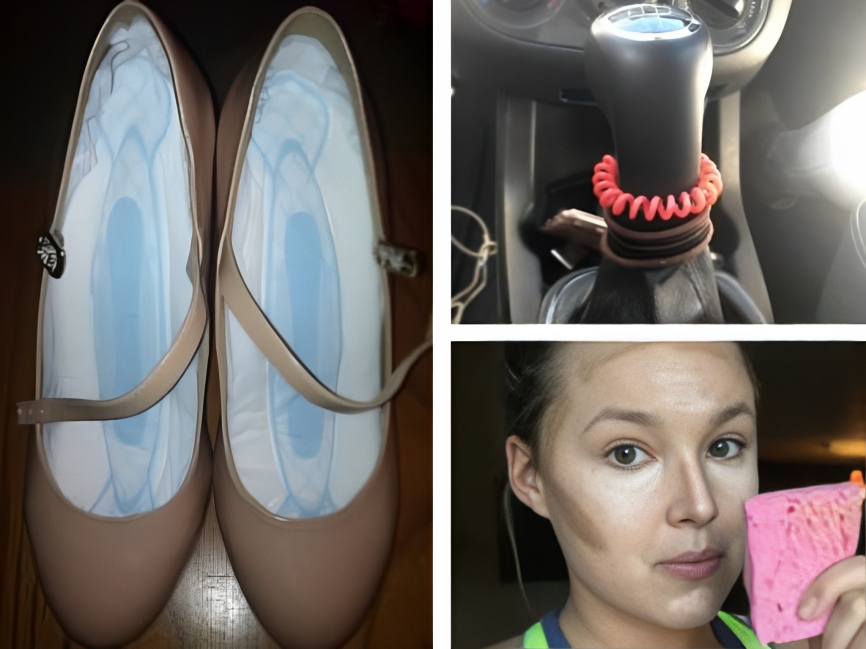 For women, some modern hacks do more harm than good. They can be messy and achieve the opposite of what you wanted. Here are 35 of those hacks that women should leave behind!
Drawing Eyeliner With A Credit Card
Any makeup look isn't complete without some winged eyeliner. Unfortunately, it takes practice and patience to achieve the perfect look.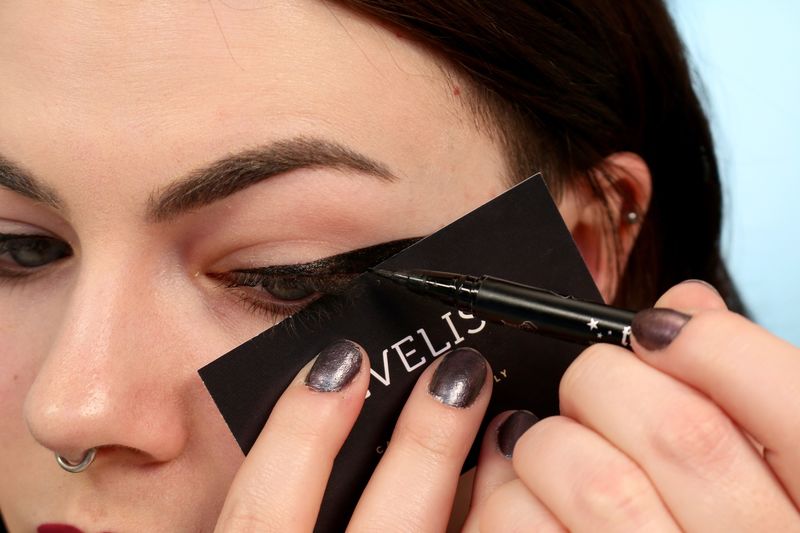 There has been a trending Internet hack where women use a credit card to help guide them in drawing a feline flick eyeliner. It doesn't create a chic and defined line and takes about the same amount of time as doing it free-hand. There's a chance that you may end up with eyeliner that's too messy and thick.
Plumping Lips With A Glass
Many women have hopped on the trend of plumping their lips using a glass so their lips appear luscious and big. It's an alternative to visiting a plastic surgeon and spending lots of money. Cosmetic companies would even formulate lip glosses that include pepper in their formulas.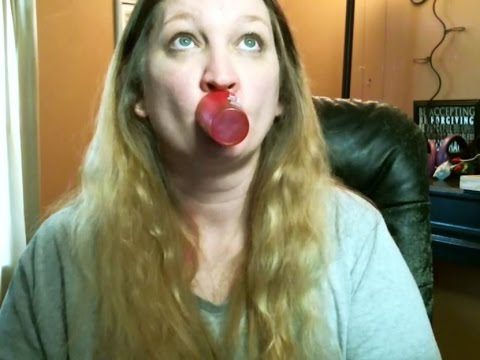 The lips became agitated due to the stimulated blood flow, allowing them to appear fuller. Sadly, the latest trend involving a glass to plump lips has resulted in swollen or bruised mouths – which can't be covered up.
Wearing Ski Goggles While Chopping Onions
At first, this hack doesn't seem all that strange. But, let's be real, who even takes the time to find ski goggles and put them on before cutting an onion? It seems silly.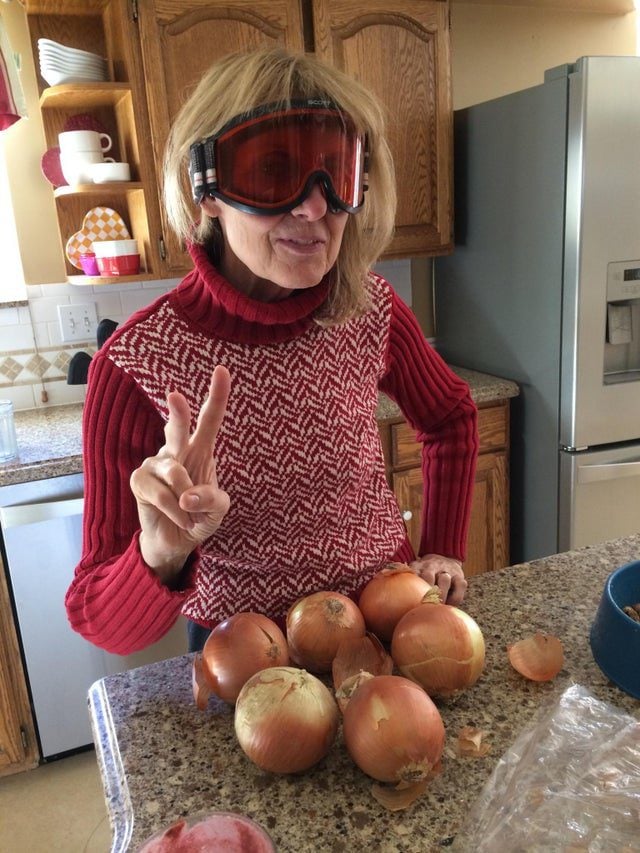 Even though you can successfully chop an onion in less than a minute, it will definitely make you cry less than other adult responsibilities. While the hack may seem appealing to some, for others might want to just put on a brave face and go goggle-less.
Concealing Dark Circles With Red Lipstick
Even the heaviest concealers can't cover up your lack of sleep and spending hours watching Netflix. These two paired together usually make the dark circles under your eyes more noticeable. Plus, it results in a grey cast and patchy skin if you don't use a color-correcting concealer.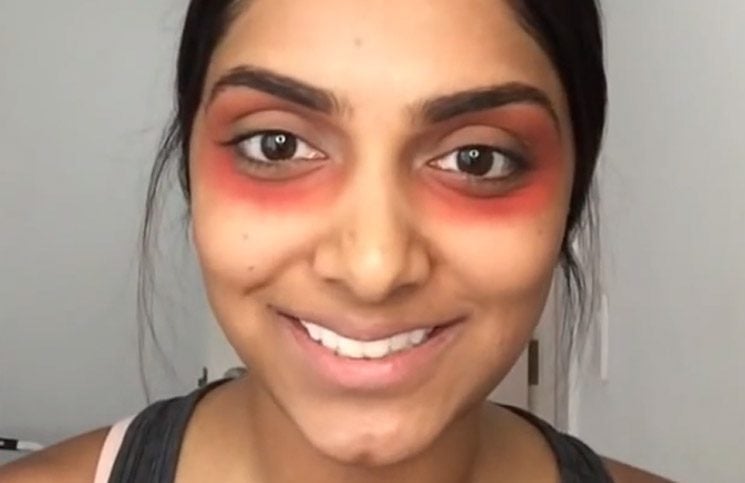 We wonder who thought it would be a good idea to use red lipstick to hide dark circles. Didn't they know that it actually accentuates them more? It also just adds time to your daily makeup routine. Maybe go with lipstick that's lighter, instead.
Using Conditioner For Silky Smooth Legs
We all know how time-consuming shaving our legs is, and it takes so much effort. Usually, it leads to irritation and itchy legs the next day if you use the wrong products. With so many shaving cream products to try – and oils and body washes -it may seem overwhelming.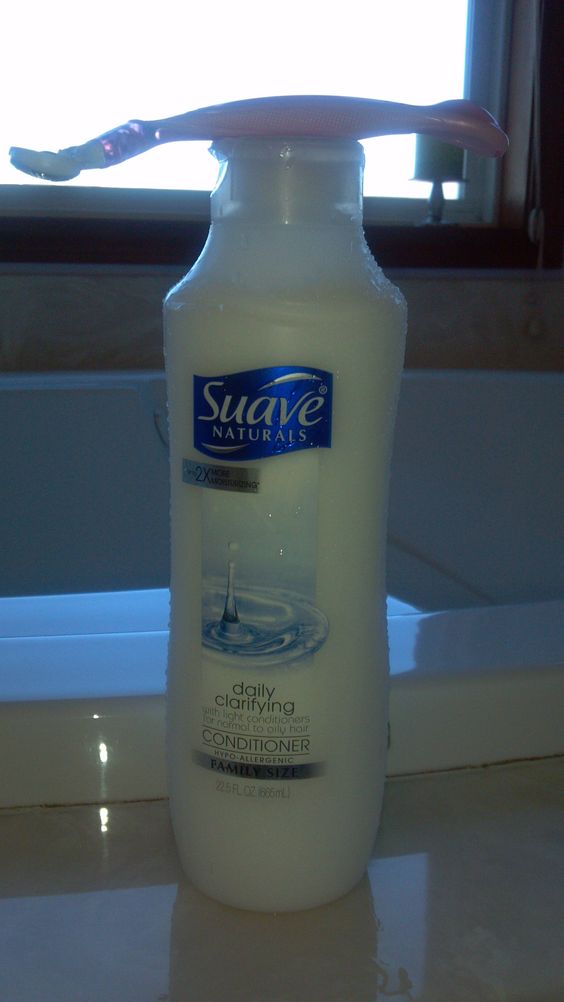 For some reason, people recommended using a hair conditioner to soften the hair before shaving. It could result in silky smooth legs, or have the opposite effect. The conditioner doesn't let the razor glide easily on the skin, and you might even deal with burning and itching afterward.
Concealer In Lotion For A Fake Tan
It's a well-known fact that keeping a tan intact during winter is nearly impossible, which is why some people get spray tans. Achieving that flawless sun-kissed look before a fun party or event is hard if it's not summer, but there are some lotions that present a tan that lasts for hours.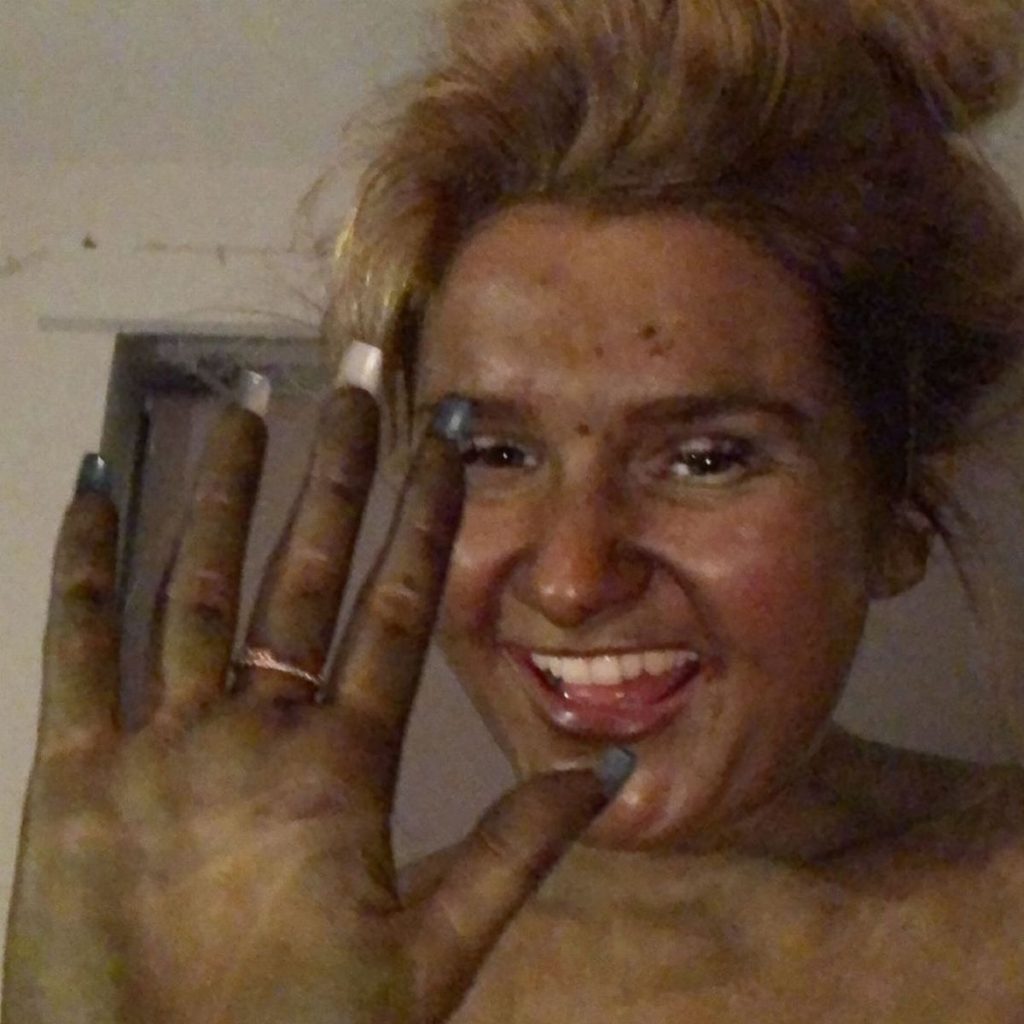 Well, according to some Internet users, an alternative is to mix a dark concealer with lotion for that fake tan look. We advise you to be careful with this hack because the concealer could get on your clothes.
Nose Contouring With A Fork
Females often turn to the Internet for makeup hacks that will make their lives much easier and more efficient. Some makeup artists even try these tricks to validate that they work. In one hack, a fork can be used to contour the nose so it appears smaller.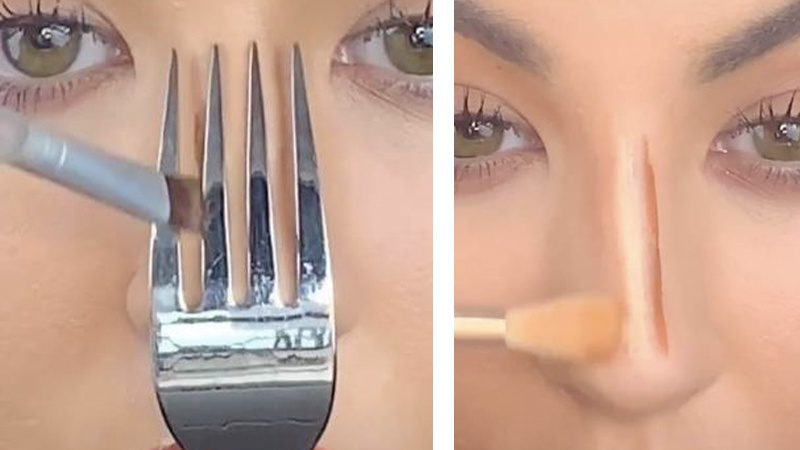 This is tricky because not all noses are the same shape or size, and some people aren't blessed with a symmetrical nose for the hack to work. We advise you to skip this one because using a fork could make your nose look bigger and crooked.

Empty Plastic Bottle As A Hair Curler
With all the countless social media trends, tips, and hacks out there, it can be challenging to find one that actually works. When it comes to curling hair, people have tried using straws, socks, and empty bottles.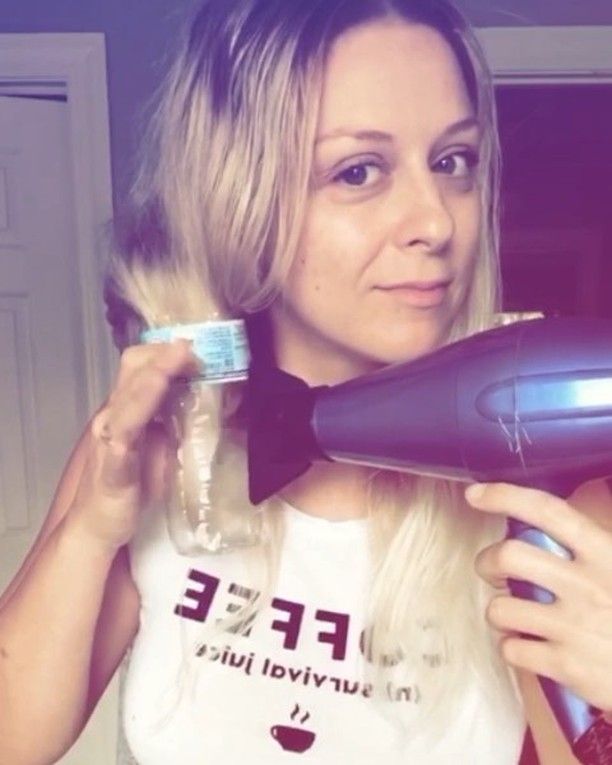 In this hack, you cut the top off the bottle and a tiny rectangular window to fit the hairdyer nozzle. Then, put your hair inside of it, twisting it along with the hairdryer to achieve a curl. Unfortunately, this trend only tangles your hair, and you could risk burning your fingers and melting the bottle all at once. Think twice before doing it!
Fixing Broken Straps By Sewing Bra Straps Together
Bras are very delicate items and often break or deteriorate from endless machine washing and drying. The bra clips in the back are the first to break and you can't put your bra on properly.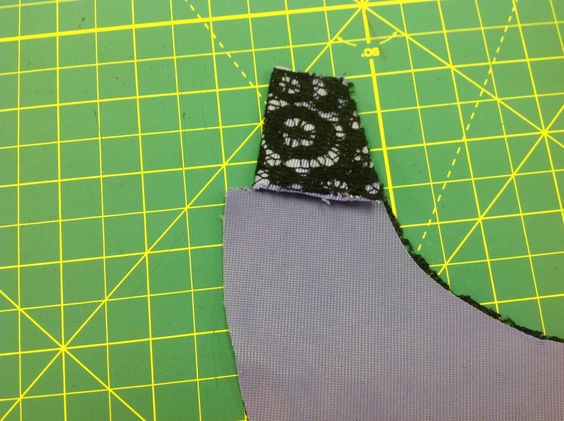 Some users online advise sewing the straps together so there's no need for the use of clips anymore. There's a chance this hack could solve your pressing bra problem, but it could also make things much worse. You can't put a bra on in a way that doesn't open from the back, which is obviously frustrating and uncomfortable.
Using Flour To Bake Your Face
If you've never heard of baking before, it's a makeup technique that is supposed to make makeup last longer. The baking technique involves using loose face powder and allowing it to rest on your face for ten minutes to let the makeup set. After this step is complete, the powder is brushed away with a powder brush.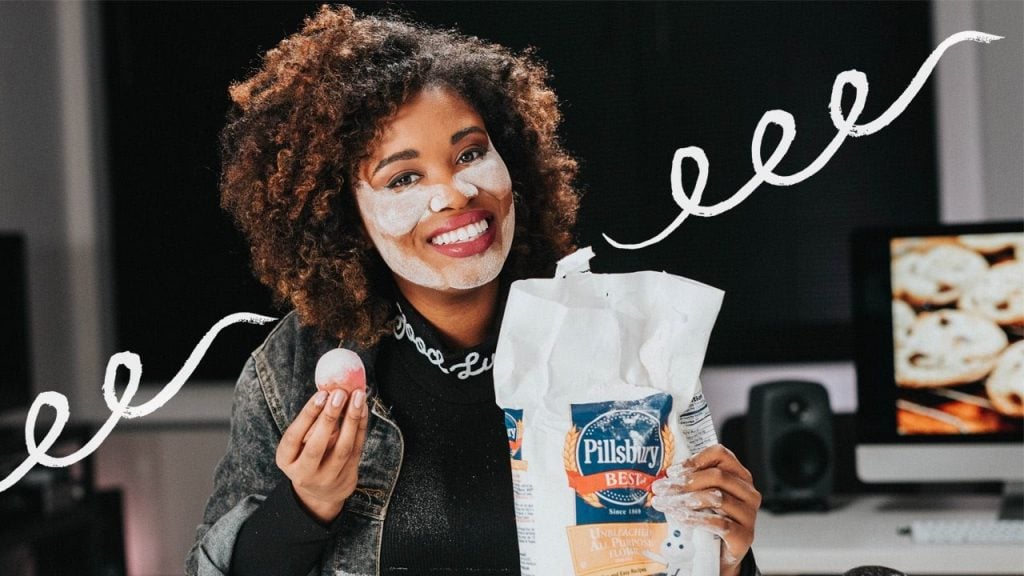 There are some people out there who think that flour or starch could function in the same way that concealer and foundation does, but the result isn't good. The powder results in an enflamed face and uneven marks. Not to mention, flour will be all over your clothes, too.
Inserting A Maxi-Pad Into Bigger Shoes
Apparently, Internet users say that inserting a maxi-pad inside your shoes can make them fit better. It's also a celebrity hack. The extra space is filled by the pad, resulting in the shoe fitting more comfortably.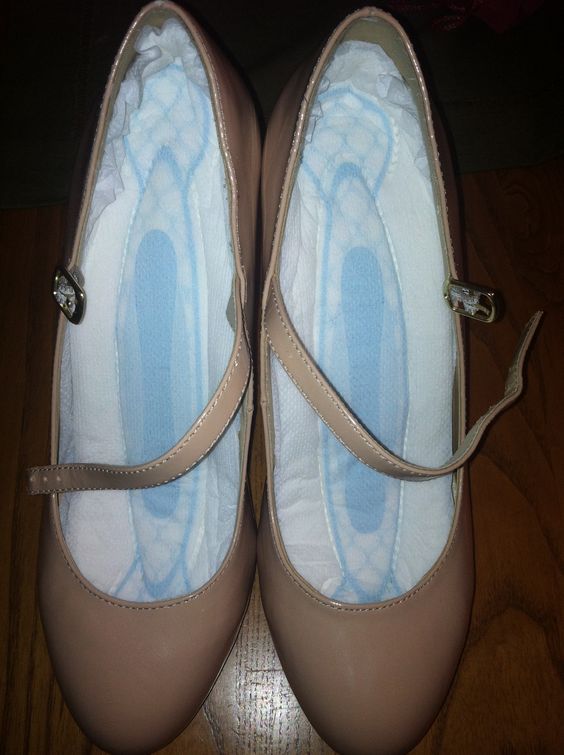 On the plus side, they may also prevent your feet from getting blisters, as the pad helps with teh absorption of sweat and odor. If you are looking for the opposite, however, it won't make your shoes a size smaller.
Get Whiter Nails With Lemon Juice
The harsh chemicals in nail polish aid in changing the color of our nails. Lemon juice is a popular thing to use for varying DIY skin, hair, and cleaning hacks. Unfortunately, it doesn't work when it comes to nail whitening.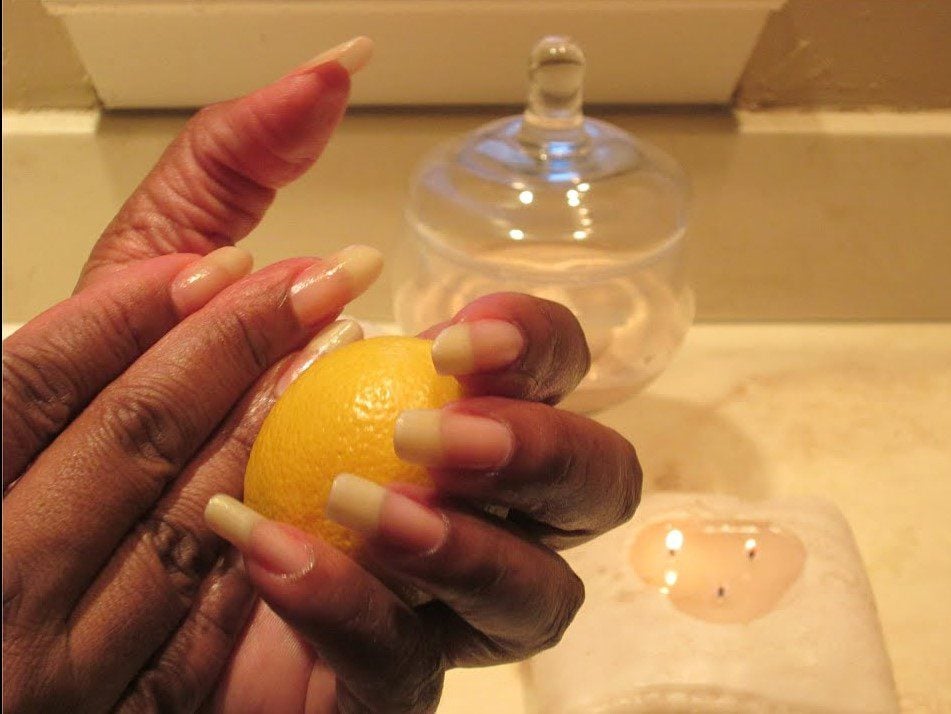 No matter how much you scrub your nails with a lemon wedge or soak them in lemon juice and then wrap them in foil, the yellowness won't fade. Actually, the nails could even break and weaken because of the lemon's acidity. We advise you to leave the lemon juice for cleaning surfaces and not your nails.
Get Rid Of Pimples With Toothpaste
Pimples are extra annoying and stubborn, and often appear on our faces the day before an important event. Remarkably, toothpaste is fantastic for polishing jewelry or getting rid of dead skin from dry feet. There are others who believe it helps in getting rid of pimples.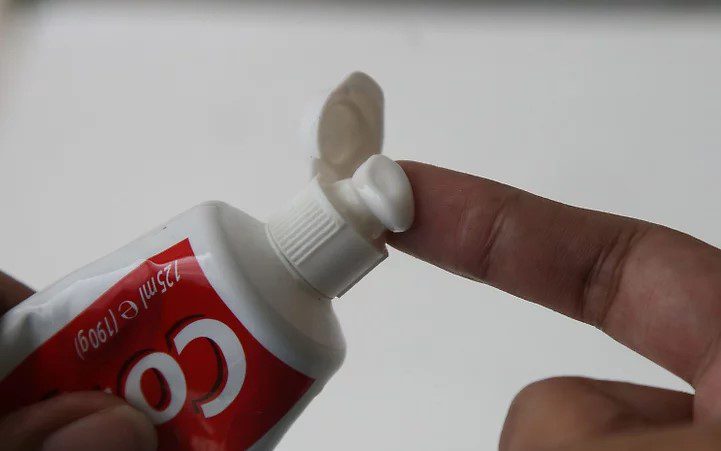 Some Internet users think that applying toothpaste to pimples can dry them out or reduce the swelling. But, this hack can make the pimples even worse, causing redness and irritation. Steer clear of the toothpaste!
Alter The Fit Of Clothes Using Bobby Pins
Bobby pins are a miracle item and can be used for many different things. So, using bobby pins to adjust how clothes fit seems like a wonderful hack. After putting on your desired piece of clothing, fold it at the length or fit that you prefer. Then, use a bobby pin to prevent it from coming undone.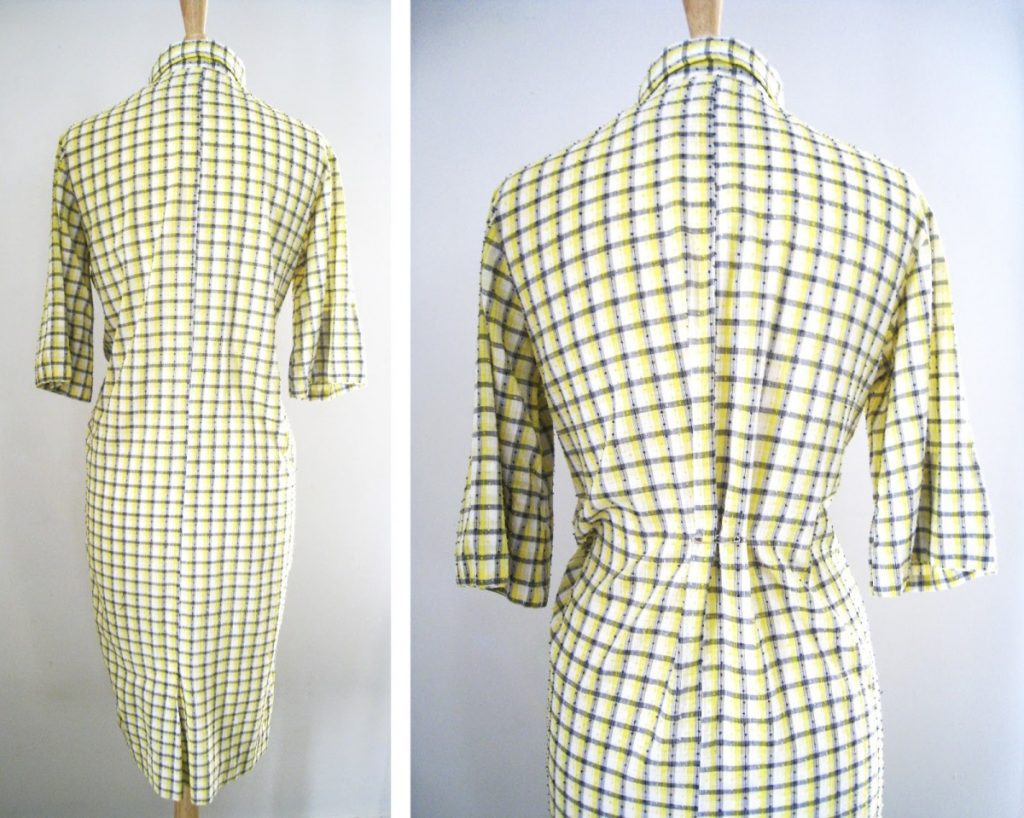 This hack may work on mannequins, but not an active person. If you're moving around all day long, the bobby pins will fall out of place, and you can't spend your time fixing it without being extremely irritated.
Use A Dishwashing Sponge Instead Of A Beauty Blender
Sponges have more use than simply taking the grime off dishes – they have also been used to apply foundation. The invention of the beauty blender upgraded this trend, as it seamlessly blends foundation onto the skin.
The one downside to beauty blenders is that they are pricey. Therefore, many women opt to use a cheap dish sponge to apply their makeup instead. Be warned: using a sponge won't give you a smooth finish or even absorb the extra foundation like a beauty blender would.
Remove Stretch Marks By Applying Coconut Oil And Aloe Vera
Weight gain, loss, or puberty can allow stretch marks to surface on the skin. Stretch marks appear when the collagen breaks inside the skin, causing it to stretch and create permanent lines lighter than your skin's natural tone.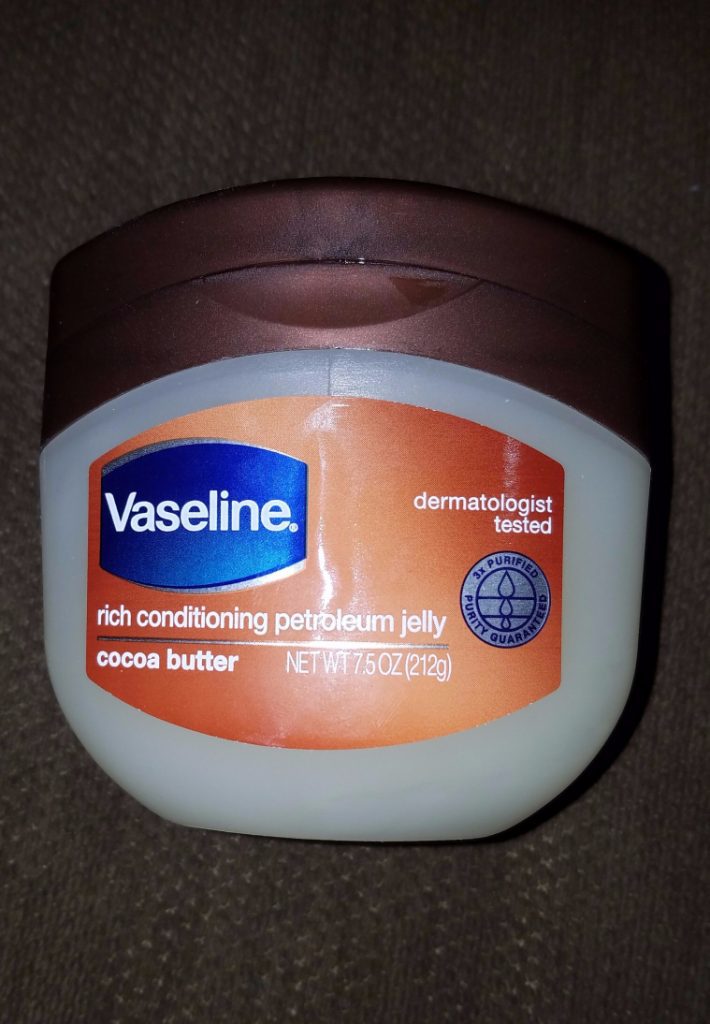 Naturally, stretch marks can cause people to become self-conscious. Putting coconut oil and aloe vera on your skin to reduce the visible appearance of stretch marks actually isn't the best thing to do. While it may nourish your skin, it doesn't make the stretch marks completely disappear.
Putting Lens Solution On Old And Dry Mascara
Mascara is one makeup product that needs to be replaced often because it dries out very fast. There are several hacks out there that the Internet has dabbled in. Adding hot water to the tube or putting lens solution on the mascara to liquefy the ingredients are popular in the world of makeup hacks.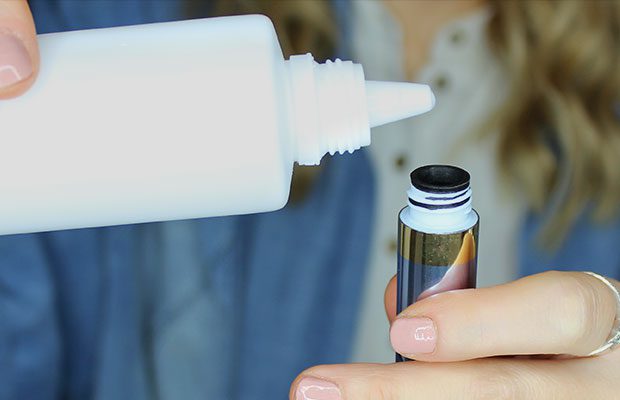 Even though this hack adds a little hydration to the crusty mascara, it will also alter the composition and make it smudge even further. Plus, your eyes might experience agitation from the formula change and added bacteria.
Using Beetroot As A Lip Stain Or Blush
Once in awhile, substituting chemical products with natural ones is a cool thing we'd like to try out. Natural and vegan makeup is comprised of beetroot, which gives off a bold red tint. Beetroot is also a component of hair products to create natural hair dyes.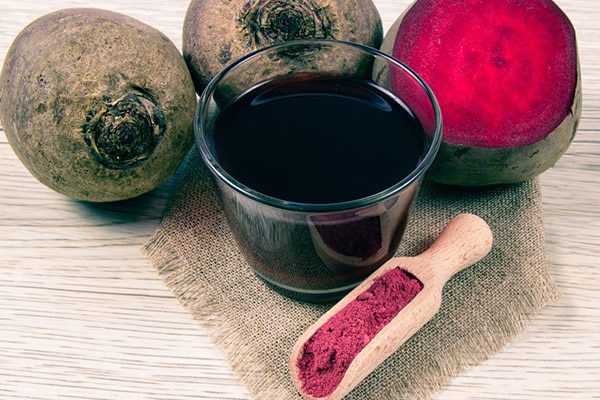 There a few issues with using beetroot as a lip stain or blush. The first is that it's difficult to blend and remove, and, patchy red stains form which is not the look you want!
Breaking In New Heels With Wool Socks
One of the most uncomfortable things is breaking in new shoes, especially heels. You needed a pair of fancy shoes before heading to an important event, but reminded yourself that you need to be comfortable, too. So, some people on the Internet have suggested using wooly socks to break in heels.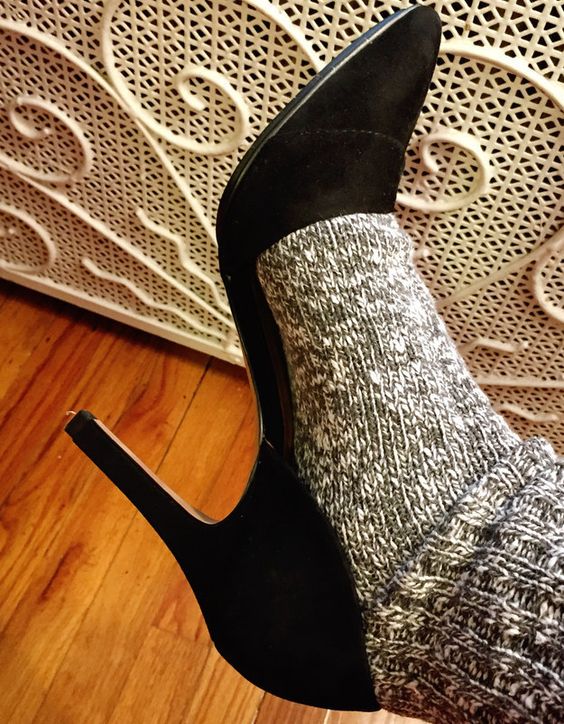 It seems like a bit of a silly hack, considering this makes you even more uncomfortable. Plus, you get sweaty feet (and nobody wants that). Your heels could even lose their shape, too. By all means – avoid this hack.
Hang Your Clothes in The Hot Shower
We all rush in our lives, so this hack is perfect for those who are in a pinch. The hack entails hanging your clothes in a hot shower instead of ironing them to get rid of wrinkles. However, this makes your clothes unwearable.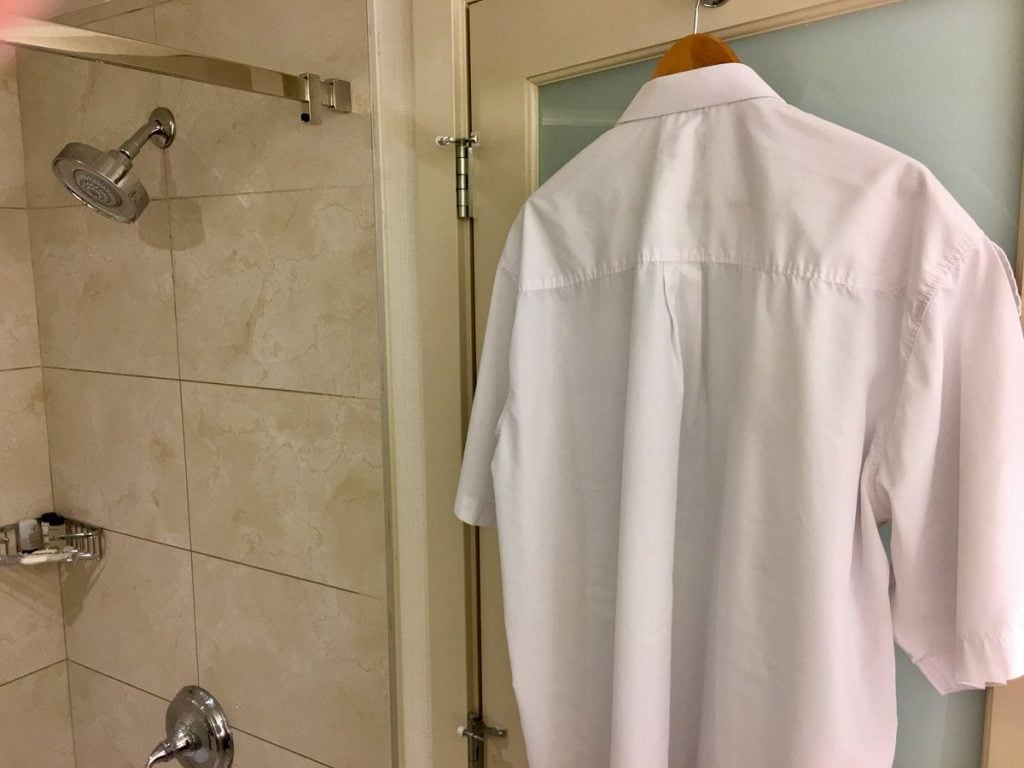 Another problem with the trend is that you need more heat than steam to remove wrinkles and make the creases straighter. Your clothes will also become extra soggy and stinky (and that's without removing the wrinkles). It's best to ditch this hack and get a hairdryer or an iron instead.
Using Bright Colored Pencils Instead Of An Eyeliner Pencil
We are always in need of new and hot makeup trends to spice up our look, but this makeup trend should be left alone. Before using colored pencils as an eyeliner or eye shadow, you put some water on the tip before applying it to your eyes – which results in smudging.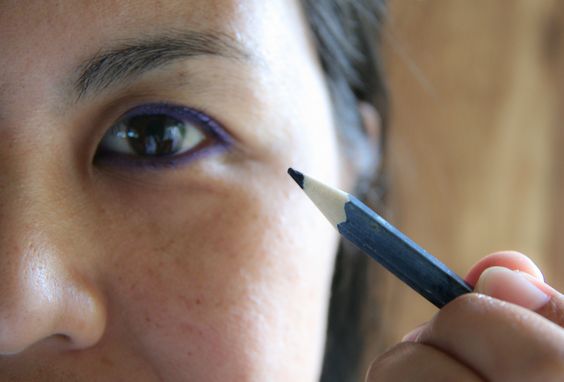 Even though the color may last for a while, it will eventually fade and scrub away from your lids after it dries up. You may also risk the chance of getting an eye infection because the colored pencils have lead inside. Nobody wants that!
Make DIY Chapstick Using Candy, Gum, And Vaseline
Yes – you can actually make your own chapstick. Candy, gum, and Vaseline are the items you need to complete this DIY hack. Vaseline works wonders because of its versatility but doesn't work for everything. It also really dehydrates the lips.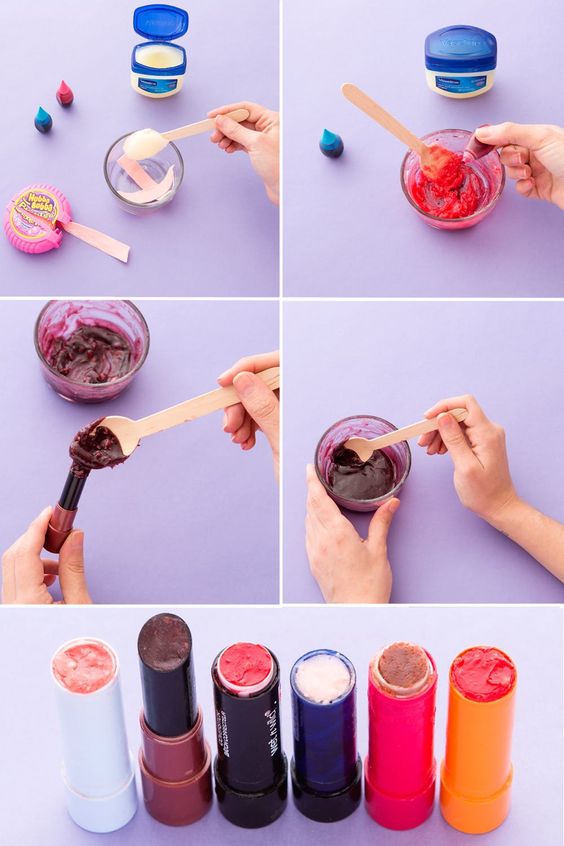 So, in this hack, you mix Vaseline with a bit of mint gum, fruit candy, and food coloring. Then, put the mixture in the microwave for a few seconds, and blend it as much as you can. You'll witness just how sticky your lips get after putting it on.
Using Hair Ties To Secure Chapstick To Your Gear Shift
Ok, this sounds weird and like it wouldn't work at all. It also makes zero sense whatsoever! Why is it even trending? Why does it exist? You use a hair tie to secure your chapstick to your car's gear shift so you don't lose it. Is this even safe?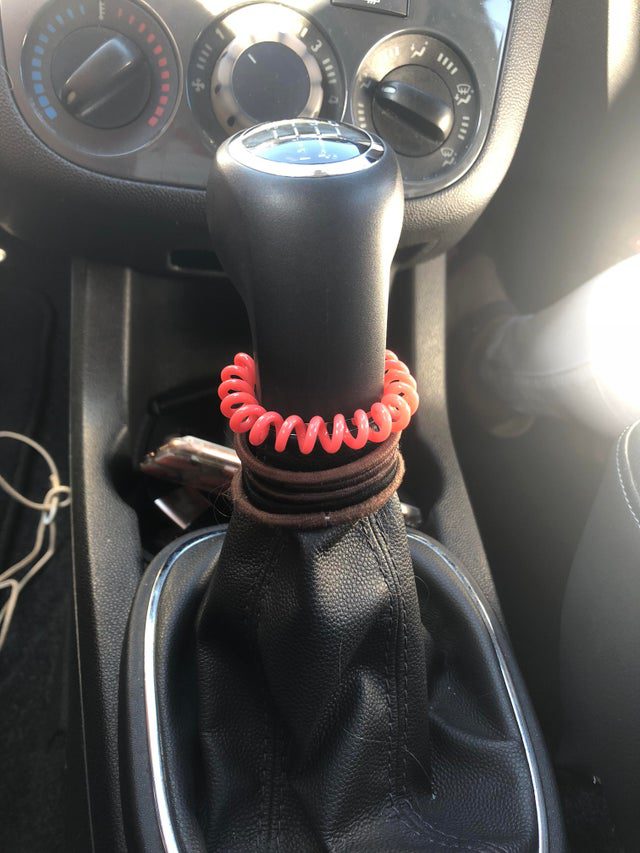 Or, you could ignore this strange hack altogether and just put the chapstick in your glove compartment or in the cup holder. There's no point in attaching the chapstick to the gear shift, since that could potentially result in a hazardous situation.
Scrubbing Face With Shaving Cream
While shaving cream can be used for many things, it's not meant to be used as a face scrub. Using it could cause your skin to become dry and breakouts could occur, making this hack useless.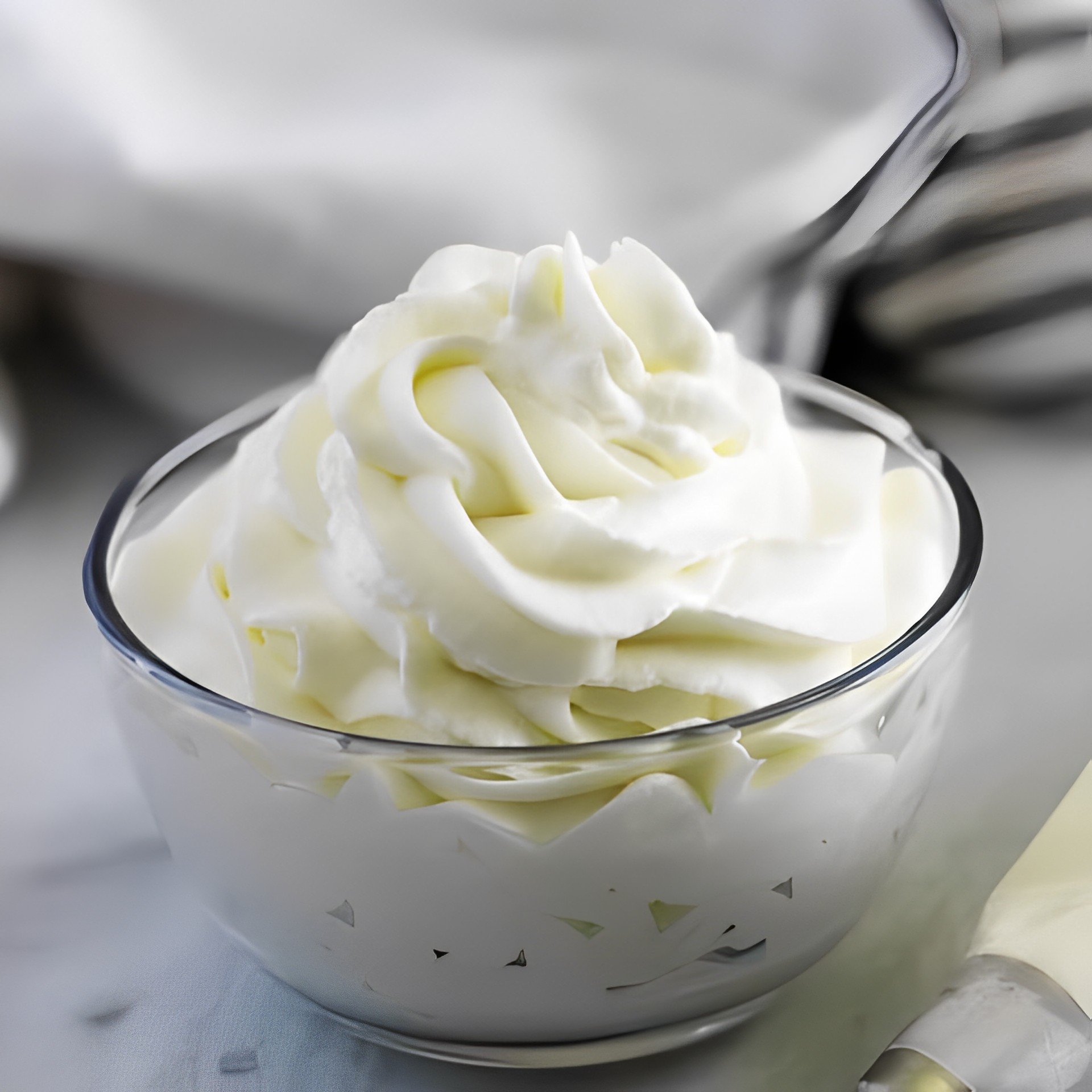 Additionally, using shaving cream as a facial scrub could clog your pores and cause blackheads to arise. Nobody wants big pimples and painful blackheads, so ditch this hack ASAP.
Letting A Wooden Spoon Sit On Top Of A Boiling Pot Of Water
Even though this hack has been around before the Internet, that doesn't mean it necessarily works. You keep a wooden spoon sitting on top of a boiling pot of water so the water doesn't  overboil and spill out of the pot.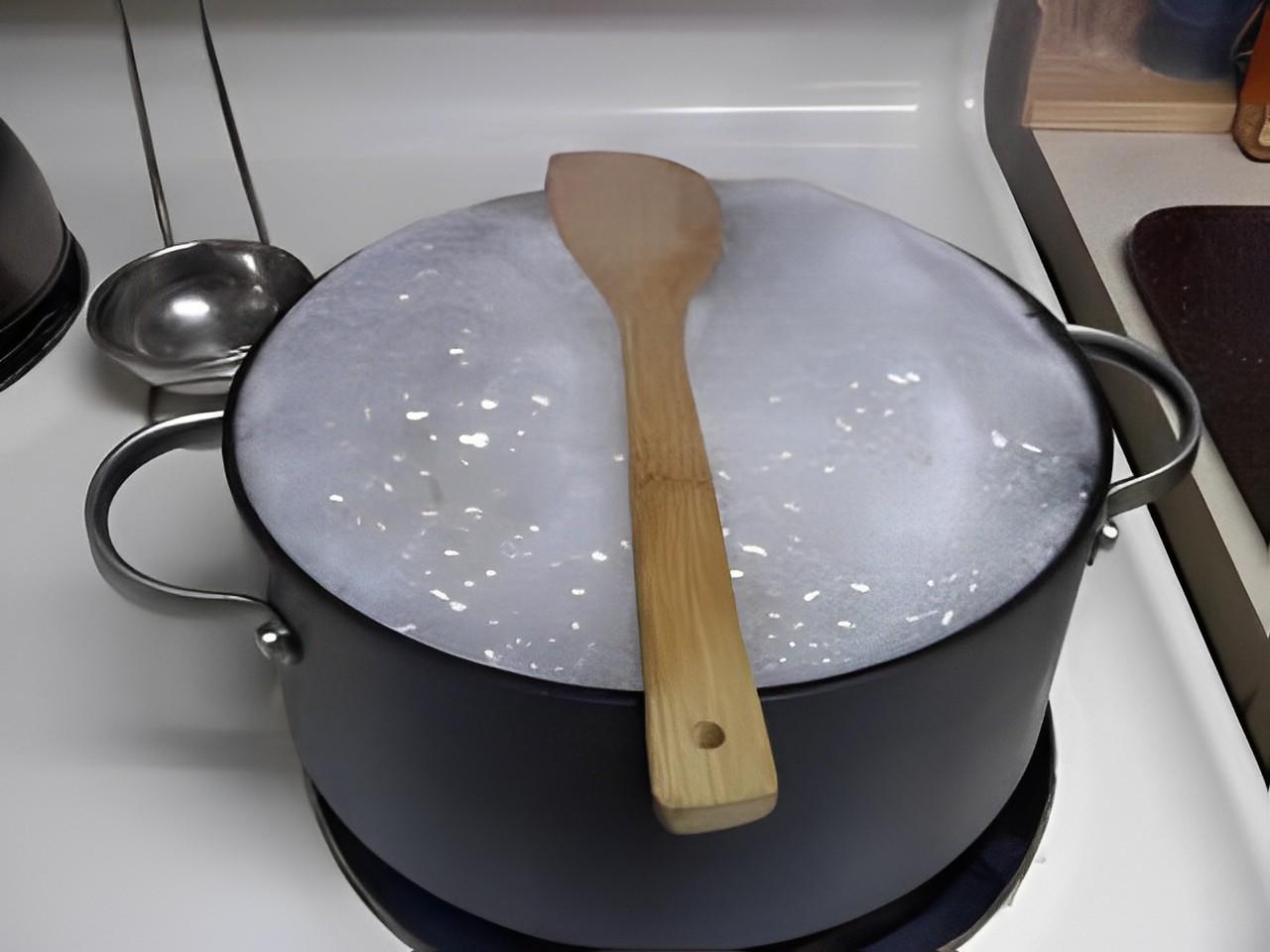 While this hack could be useful when simmering water, it doesn't work with boiling water. The hot temperature of the water heats up the spoon and you can't grab it when you need it. Don't make cooking more stressful than it needs to be.
Bottomless Bag Functions As A Toilet
Not all viral hacks work, but people will still try them. This particular hack may have come from a bride who desperately needed to use the toilet on her wedding day but didn't want to take off her dress.
Picture a bride wearing a large bottomless bag so she could protect her dress from getting wet. This hack is silly and not worth trying. Her dress could get torn or she could fall, resulting in a failed wedding night.
Using An Ironing Board As A Makeup Vanity Table
When you're getting ready, it's best to have all of your products out and easily accessible. You can arrange your items on an ironing board to make it easier to get ready, and you don't have to buy a designated table.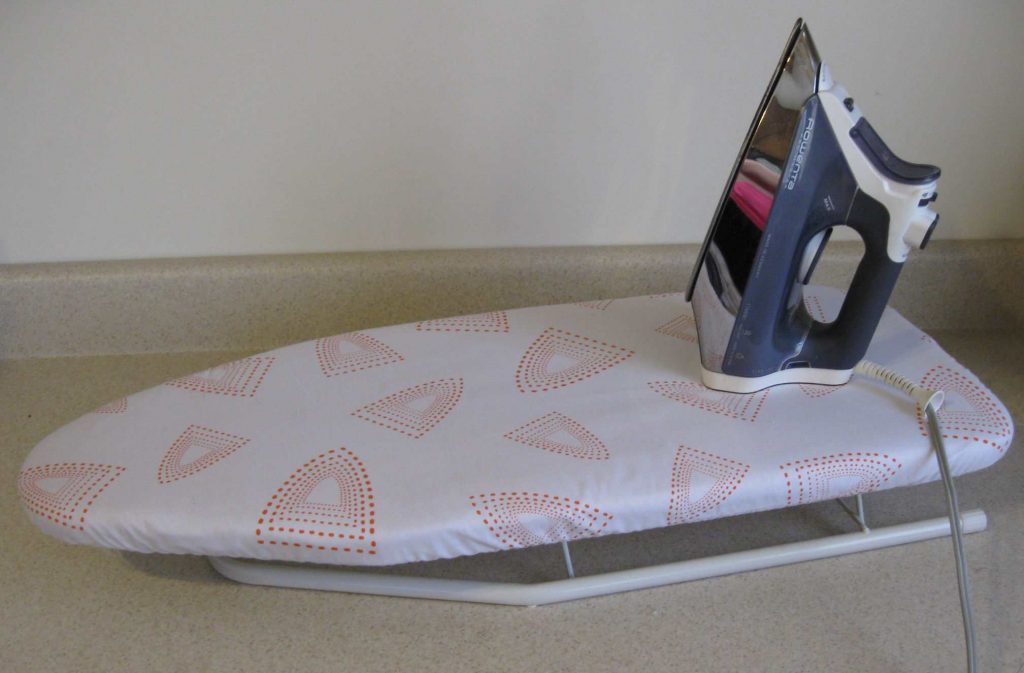 There's no real issue with this hack, except that you don't need an ironing board to arrange your makeup – there are actual tables for that! It also just looks out of place and not the first thing you want to see when you walk into a room.
Having A Nail And Hammer Function As A Wine Opener
Opening a bottle of wine can be taxing and difficult, and it takes lots of practice. This hack is just plain dangerous and may give people a reason to drink more.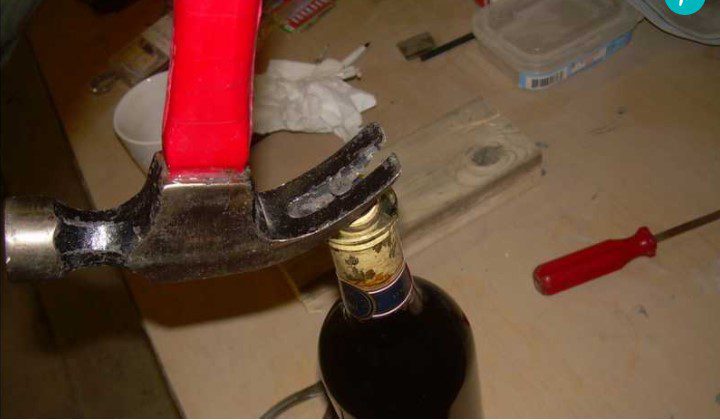 Using a nail and a hammer to open a bottle? That seems odd. It also seems like a lot more work than using a regular bottle opener. Plus, the nail won't stay inside the cork, and it could slip out. Avoid this hack and any potential injuries!
Using Glue To Paint Your Nails
If you're not a seasoned pro at applying nail polish to nails, then it could get messy. When you're trying to apply the polish quickly, the nail paint just comes off in chunks and then you're really frustrated. In this hack, people apply a layer of glue to their nails before putting the paint on.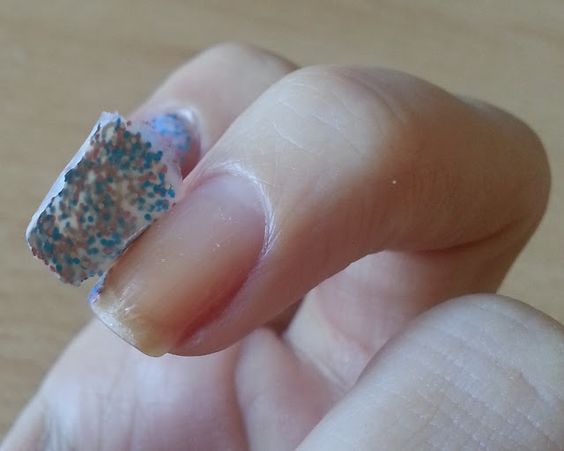 The glue protects the cuticles and fingers from becoming stained. However, once you're finished, it will take a long time to remove the glue. This hack is just not worth the time or effort!
Achieve A Perfect Eyeliner With Thread
The Internet has many hacks for getting your eyeliner perfect, but not all of them are helpful. This hack is an example of one that doesn't work but looks good in the photos and tutorital videos. You can use a thread and color it with eyeliner.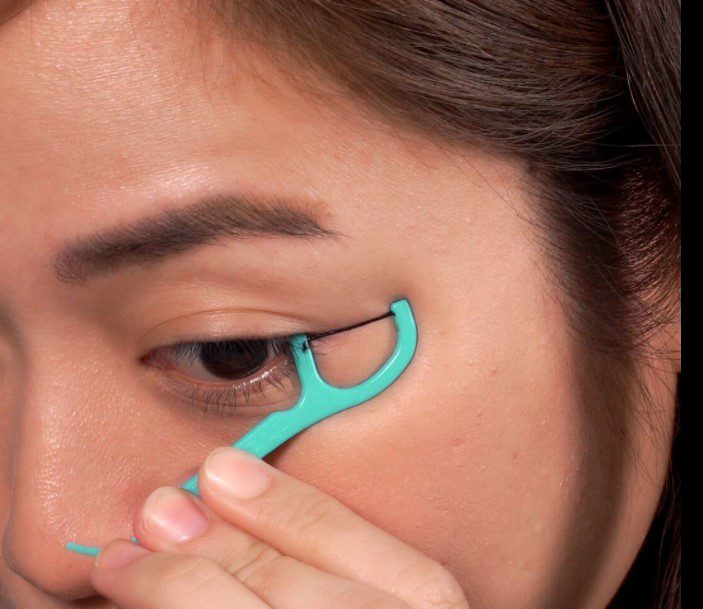 Then, you place the thread on the outer corner of your eyes and apply the liquid on the lid. We would have loved this hack if it actually worked; it just creates lines that are not identical. Sounds messy!
Using Handy Tape To Draw And Fill In Brows
There are many eyebrow stencils out there to help you achieve a perfect, filled-in brow look. This DIY hack seems like it could be useful, in which you cut pieces of tape to frame your brows in the natural shape that you want. After that, simply fill in your brows with a brow pencil of your choosing.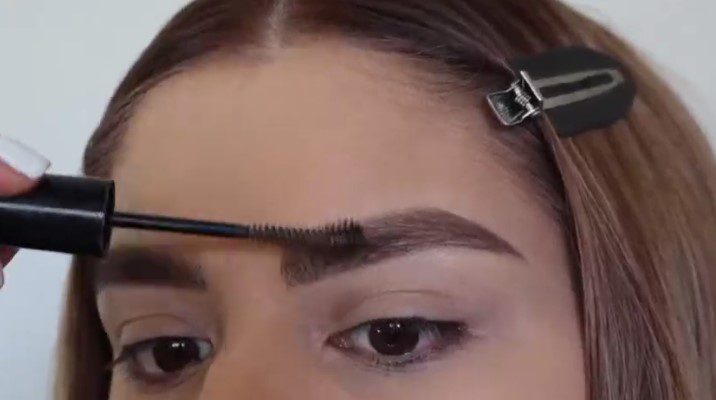 Ok, putting tape on your face and then pulling it off sounds painful, especially for people that have sensitive skin. Tape is not dermatologically safe and will cause your eyebrows to appear patchy and uneven if you don't do it right.
Putting Plastic Gloves On Your Feet
While socks are an essential part of daily life, some people just don't like them. For a good reason, this is a viral hack for women that just didn't make the cut. We don't know anybody who would actually go out in public with plastic gloves on their feet.
It's understandable that people would skip this hack. Toe socks are more comfortable and, even though they aren't cool or hip, they will look much better than plastic gloves. Trust us!
Drying Pants Using A Heating Vent
We simply don't understand this hack. How is using a heating or cooling vent to dry your pants more effective than an actual dryer, or even a hairdryer? The dryer removes moisture and does a much better job than a vent.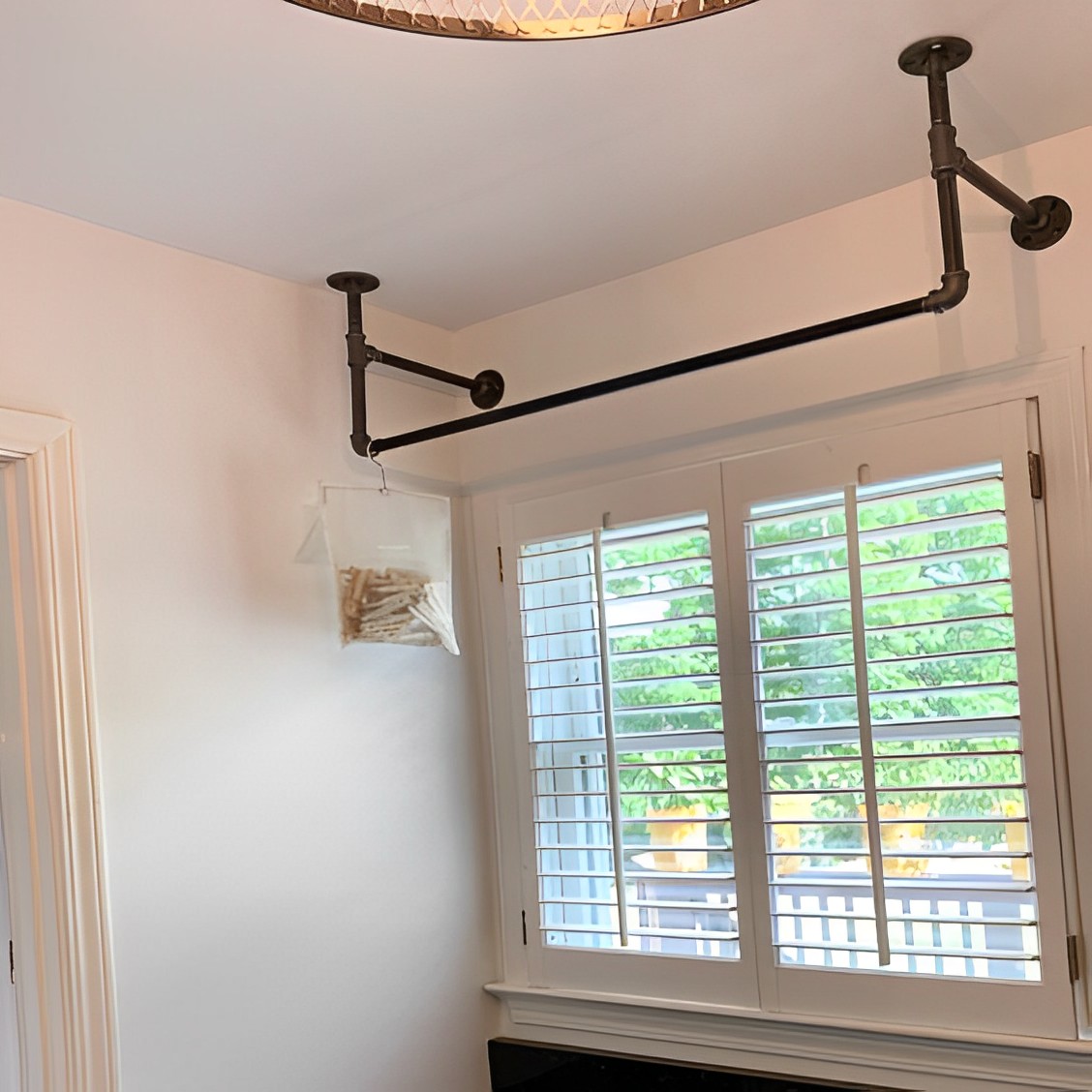 This hack also doesn't work – it could shrink your pants because of variations in temperature. And, drying your pants will take so long! Nobody has the time for that.
Place Old Sneaker Insoles Into New Shoes
Given how much you use your shoe insoles, they probably smell and are falling apart. What's the point of putting old insoles into fancier and new shoes? That will just make them dirtier and give them an unpleasant odor.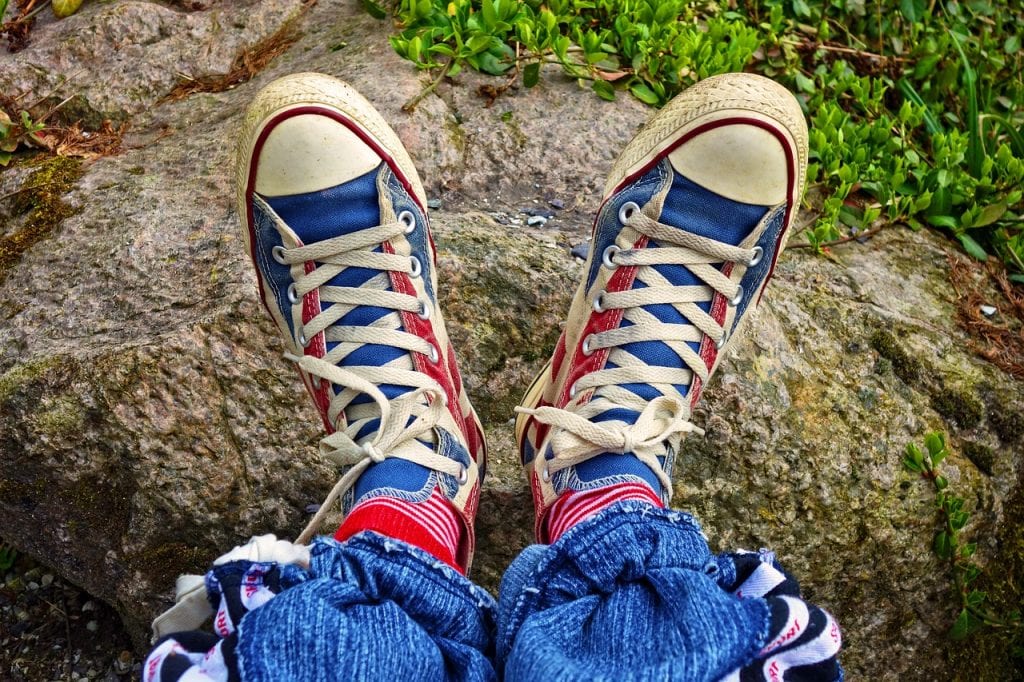 Plus, your brand-new shoes will lose that fresh feeling and could get out of shape, and there may not be enough room to put your feet in the end. This hack is all around not useful and will just make your feet feel more uncomfortable.