Discover 14 Delicious McDonald's Secret Menu Tricks to Satisfy Your Cravings
Are you tired of the same old boring fast food options at McDonald's? Then be ready to take your taste buds on a wild ride with these off-menu hacks that will have you craving more! From custom drinks to unique burger combinations, these secret menu items will excite your palate and satisfy your hunger.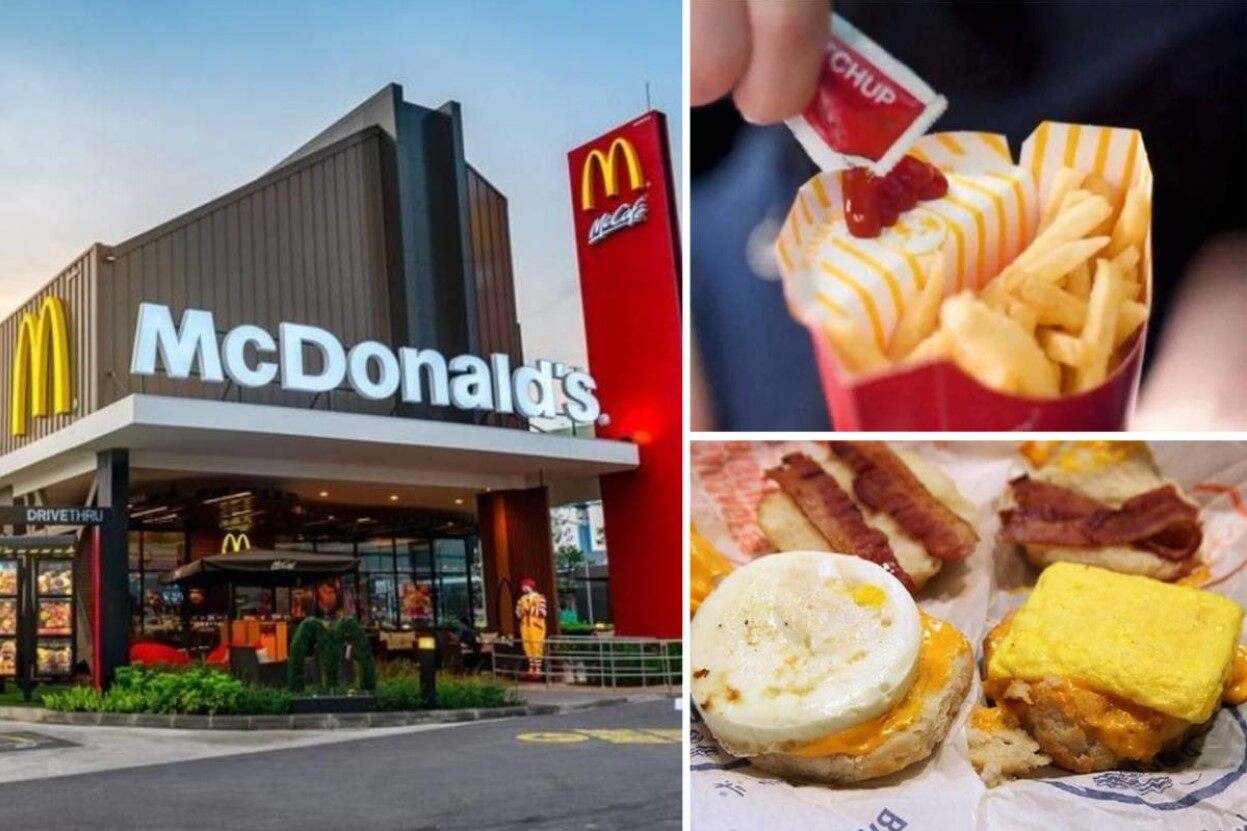 What's more, you might even save some cash with these hacks. So, why settle for the usual when you can easily try these McDonald's menu hacks and experience fast food like never before?
Breakfast at Tiffany's on the Go
Are you tired of dreaming about your "Breakfast at Tiffany's" moment but never finding the time? Look no further than your local Mcdonald's! With a delicious menu that rivals the fanciest breakfast joints, you can enjoy brunch at Mickey D's and still have time to conquer your busy day.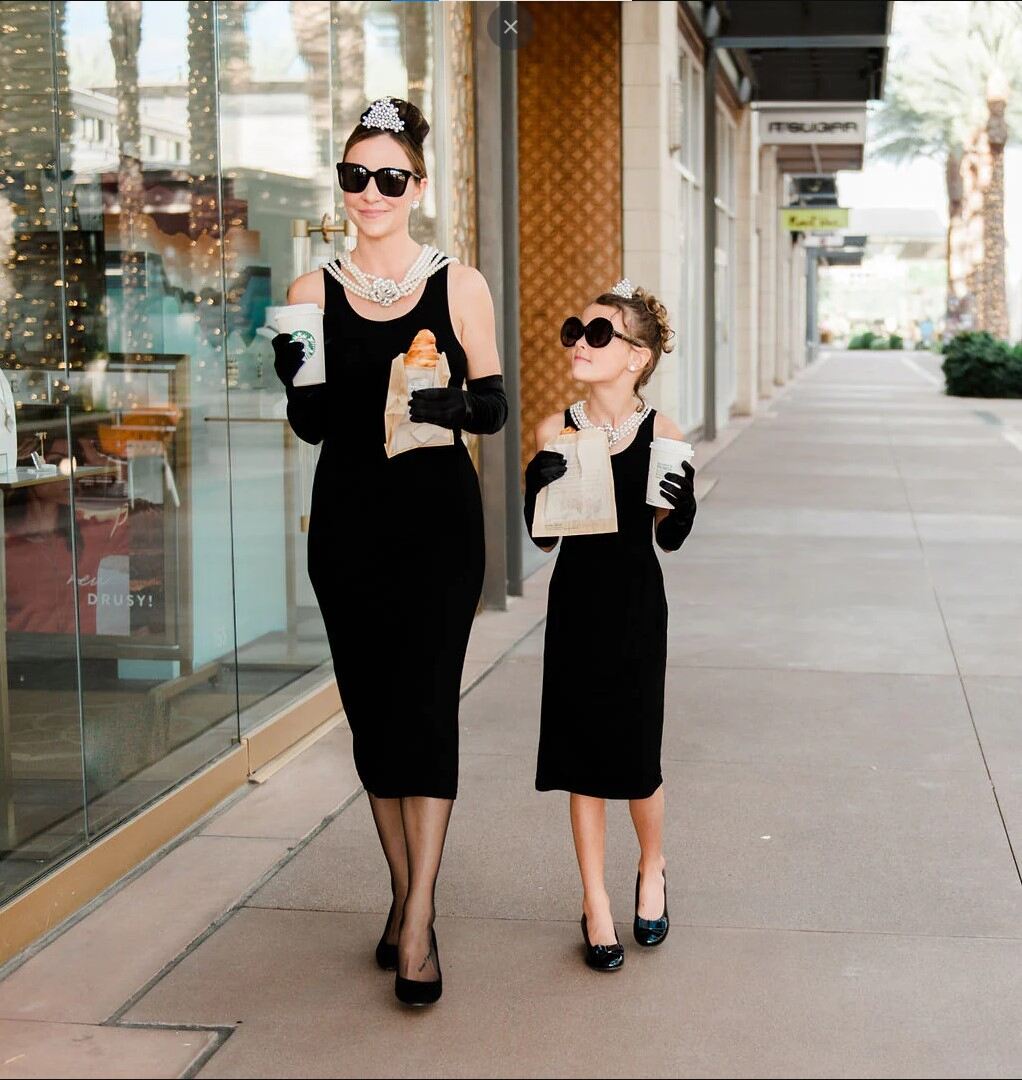 And with a weekend breakfast cut-off of 11 am, you can savor every bite of your pancakes and McMuffins. So, don't let a busy schedule keep you from brunch goals—McDonald's has got you covered! 
The Fry Box Debate: Is Bending Your McDonald's Box the Best for Dipping Sauce, or a Disaster Recipe?
The internet is abuzz with a controversial McDonald's hack that promises to change how you enjoy your favorite dipping sauces. A Twitter user claims you can create a convenient condiment shelf by bending the fry box forward. But do you think this is too good to be true?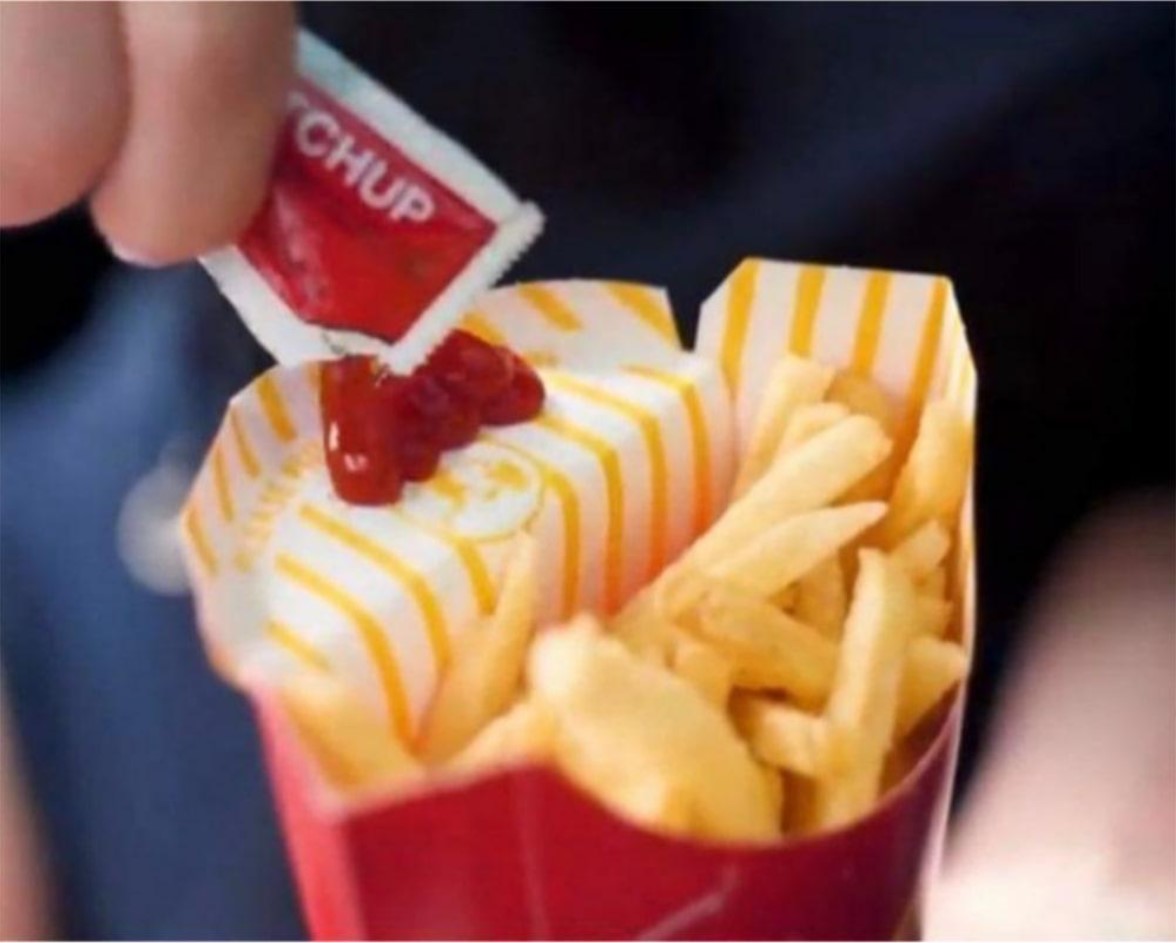 Well, skeptics argue that the folded box is a recipe for disaster, with ketchup and other sauces splattered everywhere. So, what's the conclusion? Join the debate and decide for yourself—is bending the fry box the ultimate McDonald's hack or just a mess waiting to happen? 
Score a Savory Deal with the Discounted Big Mac
The iconic Big Mac may be more expensive, but don't fret! We have a sneaky way to score the iconic McDonald's burger at a discounted price.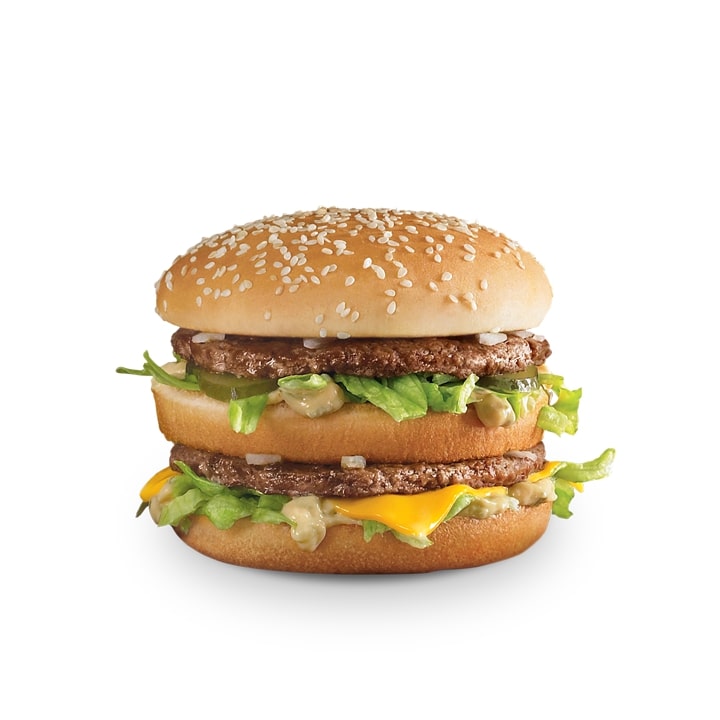 According to a McDonald's crew member, all you need to do is order a McDouble with Big Mac sauce instead of the usual ketchup, and voila! You'll get the signature flavor without an extra cost. Although you'll be missing the middle bun, who needs it when you're saving money? Give it a try and taste the savings.
Round Eggs Are the Secret to McDonald's Breakfast Sandwich Perfection
Are you familiar with those lackluster breakfast sandwiches with pre-cooked rubbery folded eggs? Then you should upgrade to the real deal with a simple request—round eggs. Yes, that's right; the secret to McDonald's breakfast sandwich perfection lies in the shape of the egg.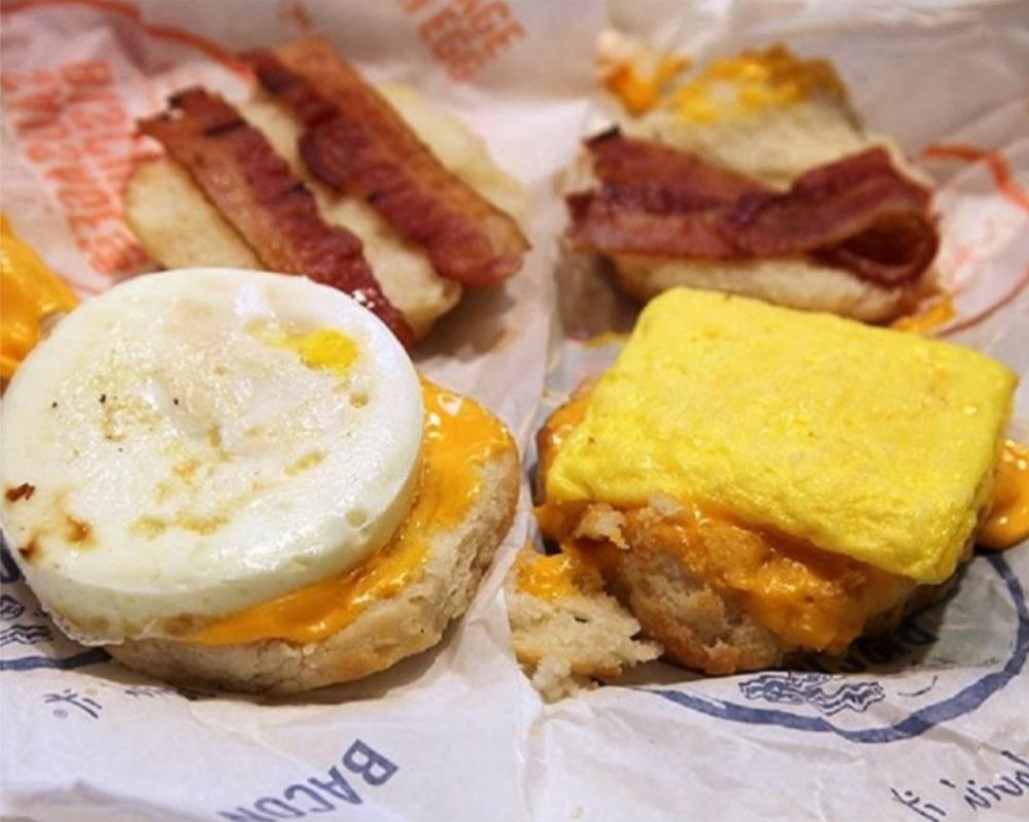 Simply ask for a round or sunny-side egg with your next McMuffin sandwich and experience the difference that fresh, flavorful eggs can make. The best part? It won't cost you a penny (as long as you ask politely).
Outsmart the Burger Rush: A McDonald's Hack to Beat Long Lines and Get Your Food Faster
There was a time when fast-food drive-thrus were the go-to for a fast and easy burger fix. But sadly, as more and more people opt for this option, the lines at McDonald's can be endless. Thankfully, there is a hack that helps you avoid the hassle.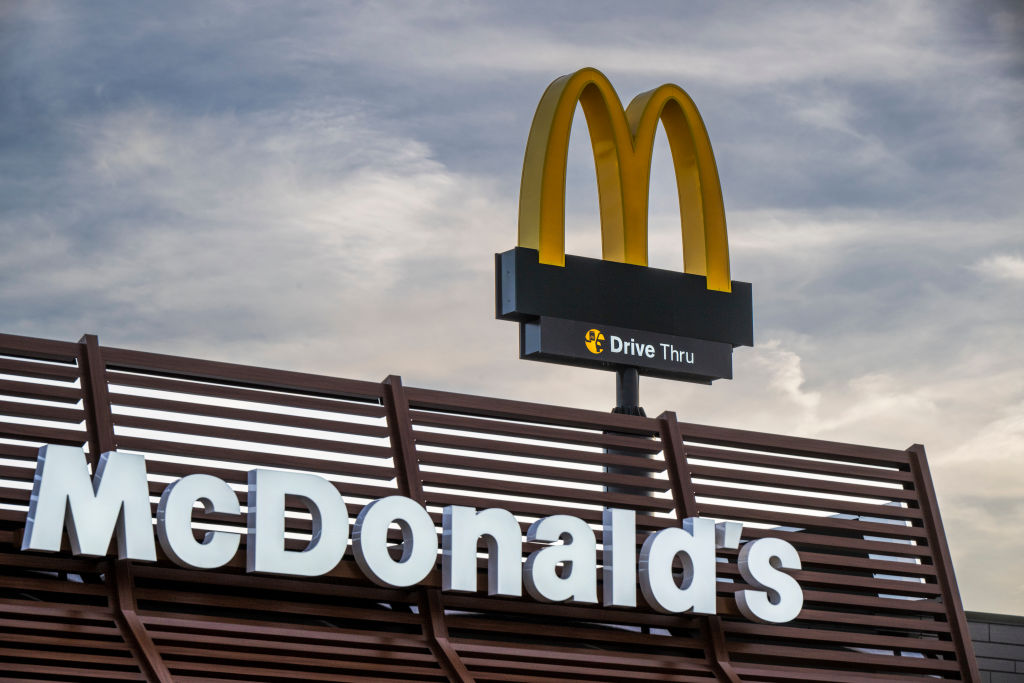 You can simply order through the McDonald's mobile app and schedule your meal for pick up. Or, if you'd rather skip the drive-thru completely, head into the store and grab your order from the counter. By doing this, you don't have to wait in long lines for your favorite fast food anymore. 
Drive and Dip: The Genius McDonald's Hack to Enjoy Your Favorite Sauces on the Go, Mess-Free
Eating on the go can be a messy activity, particularly when dipping sauces are involved. Luckily, McDonald's has the ultimate hack to make your taste buds happy and keep your car clean.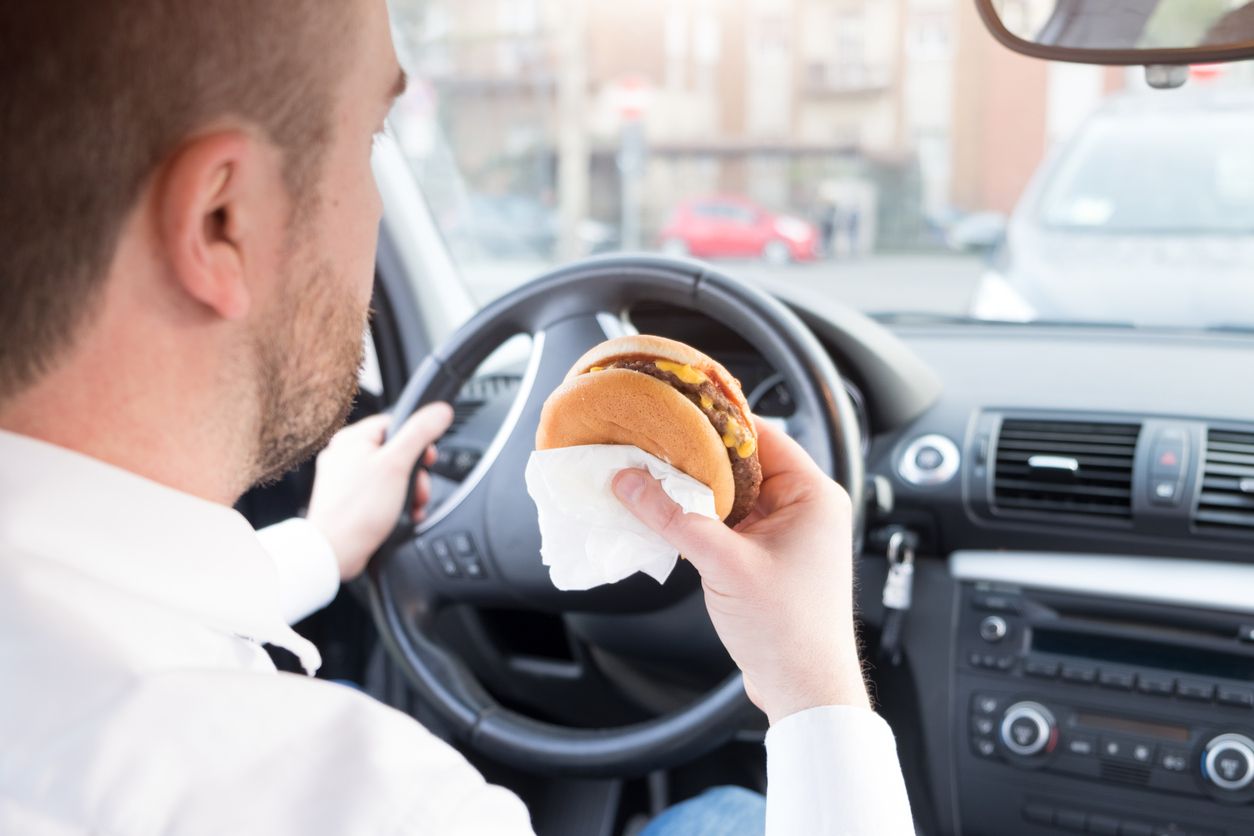 Before heading off with your order, ask for an extra McFlurry lid and use it as a more secure cover for your drink. No more spills or ruined upholstery—just delicious food and drip-free driving!
The Improvised Burger Saver
Speaking of avoiding burger spills, we found a hack that should work better than the one we mentioned earlier: the trusty McDonald's fry box! You can keep your outfit spotless and your meal intact by repurposing the box and an improvised burger holder.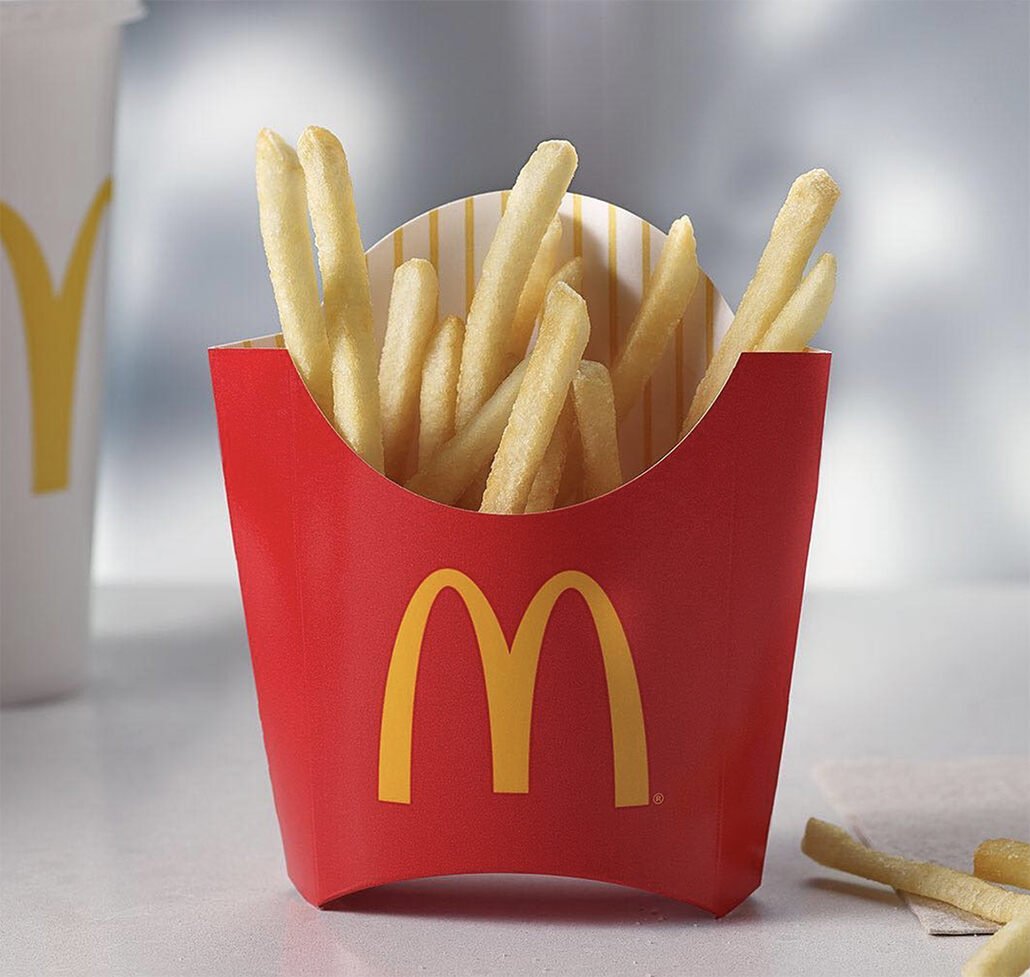 Just remember to finish your fries first. This hack isn't only clever but also eco-friendly, so you can feel good about reducing waste while enjoying your burger. Try it out and join the ranks of savvy McDonald's customers who know how to make the most of their fast food experience. 
The Ultimate Mom Hack for a "Happier" McDonald's Meal
As a parent, you understand the joy and frustration of taking your kids to McDonald's for a Happy Meal. On the one hand, your kids are excited to eat their favorite burger and fries, but on the contrary, you dread the mess that comes with it. Thankfully, a mom on TikTok known as MumLifeMyLife, shared a genius hack every parent would appreciate.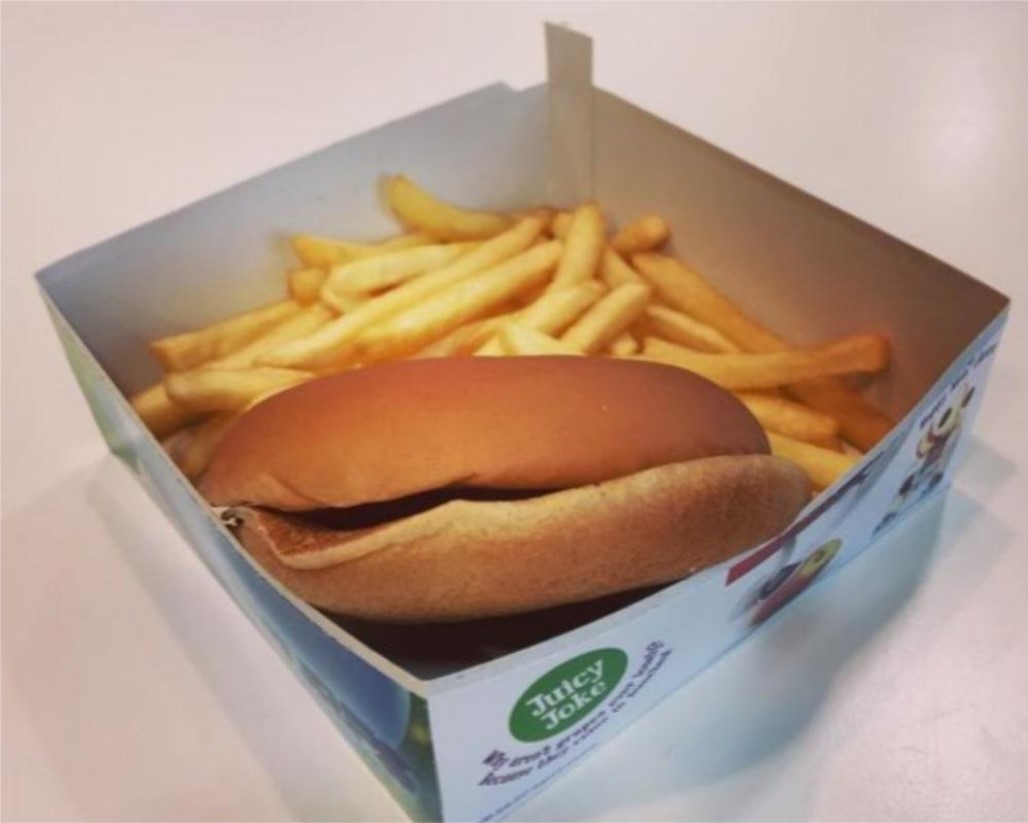 In her viral video, she showed how pulling on the tab that wraps around the Happy Meal box separates the top portion (where the golden arches are) from the bottom part, turning it into an instant plate for your kids' meal. 
The One-Handed Meal: Mastering the Latest McDonald's Hack
Are you tired of juggling your burger, fries, and drink on the go? Don't fret because McDonald's Australia has just revealed a game-changing hack that will upgrade how you enjoy fast-food meals.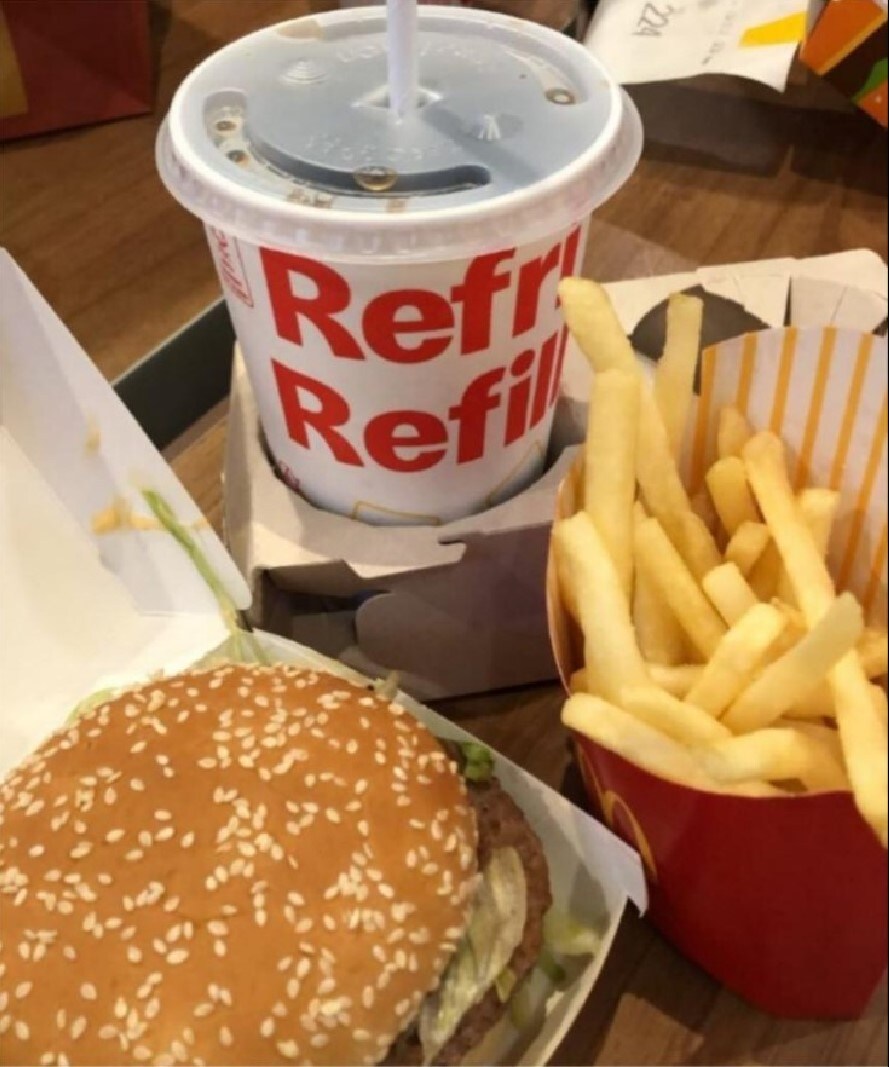 In a four-step guide shared on their Instagram, McDonald's shows how you can easily stack your fries and burger on top of your drink, all while holding everything in one hand. That's right, no more awkward balancing acts or messy spills! 
The DIY Bubble Milk Tea Bootleg Version You Can Make at McDonald's
Do you love milk tea but can't afford the high prices? We've got a hack for you! Before McDonald's added the most sought-after bubble milk tea to their menu in 2021, people got creative and made their bootleg version with items available at the fast-food chain.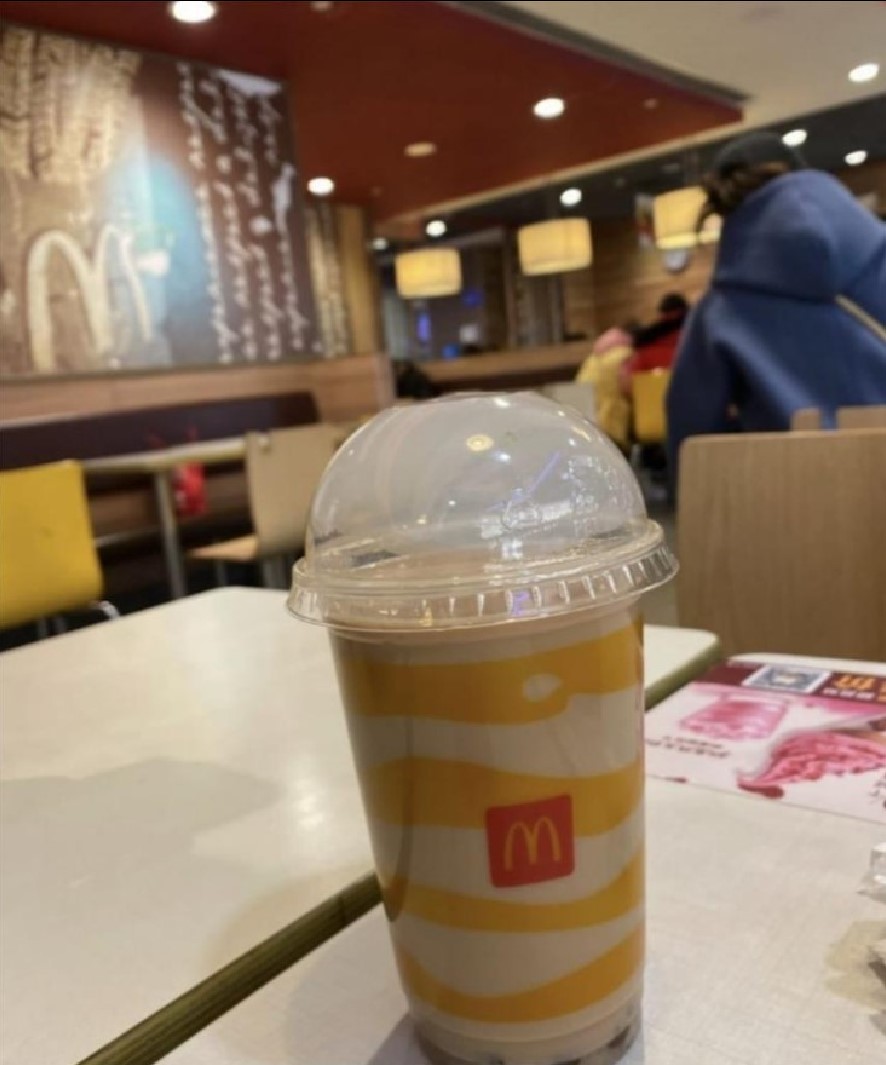 You only need to order a sweet tea and ask for creamer. Mix the two, and voila! You now have a DIY bubble milk tea, excluding the tapioca balls, sadly. But the best part is that it only costs you a dollar! 
Never Settle for Soggy Fries Again: Master the Hack of Perfectly Crispy Fries
Everyone loves a piping hot batch of McDonald's fries, but the only downside is when you leave them out for too long and end up cold and stale. Fortunately, there's an ultimate solution to this common fast-food dilemma: Ask for unsalted fries!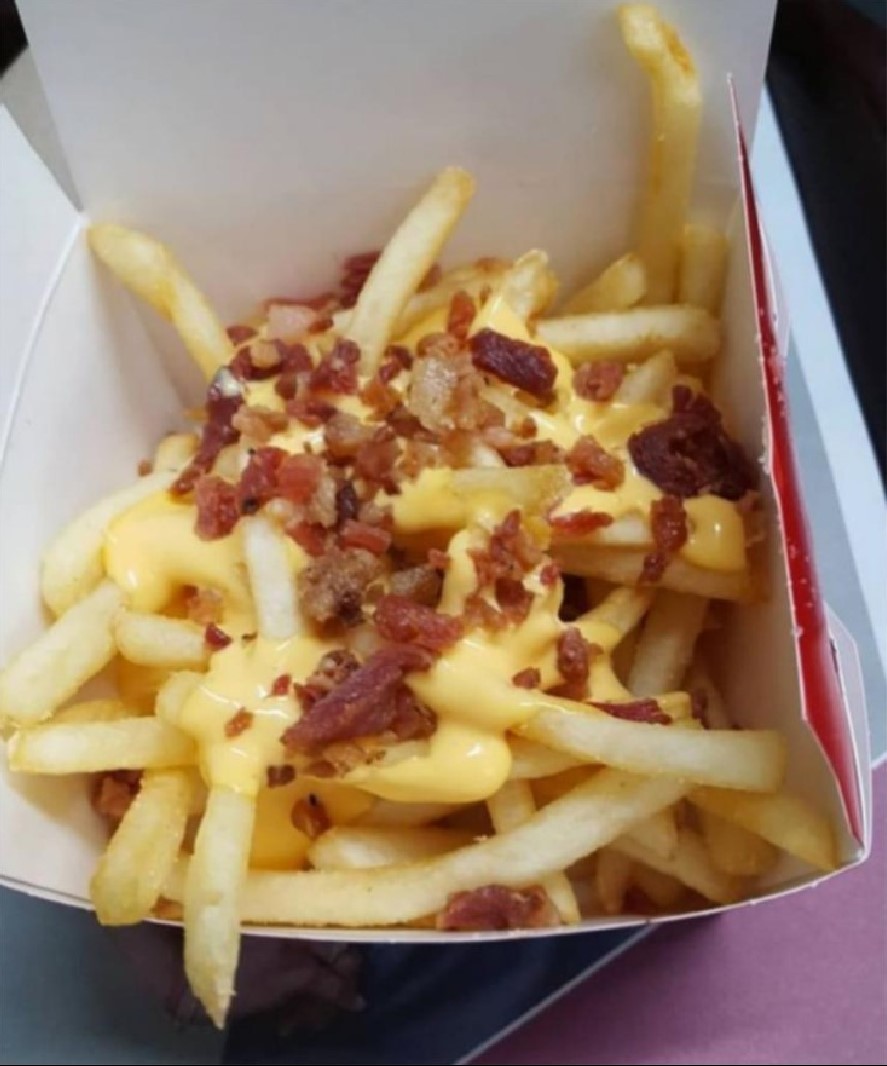 By doing so, the staff will fry up a fresh batch for you since they typically add salt immediately after cooking. What's more, you can add extra flavor to your fries. You only need to request a packet of salt, which they'll happily give you for free. 
Unlock the Secret to Preferential Treatment with Receipts
Are you tired of getting subpar service at Mickey D's? Well, we have another secret that can change the game for you! It is as simple as asking for a receipt with every one of your orders.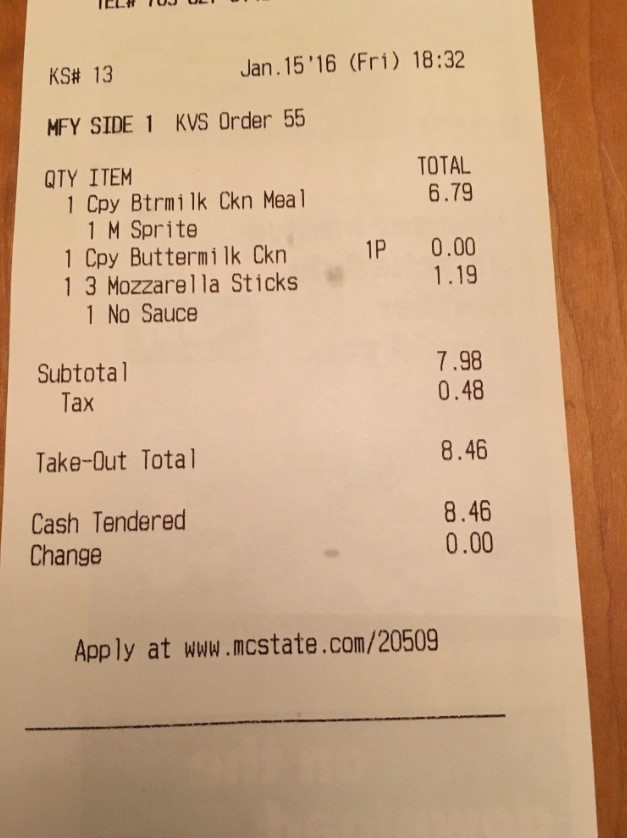 Managers often give preferential treatment to mystery diners sent to assess how a McDonald's restaurant is being run. Asking for a receipt gives the impression of you being a mystery diner, meaning you're likely to receive the same level of attention and service as they do. 
Spice up Your Shake Game with a Milkshake That Packs a Punch
Are you craving a sweet treat but also need more energy for workdays? Then you should try this game-changing McDonald's hack taking the internet by storm. All you must do is add a shot of espresso to your order for a milkshake with a kick! Like the hacks we've explored earlier, this was also masterminded by a TikToker.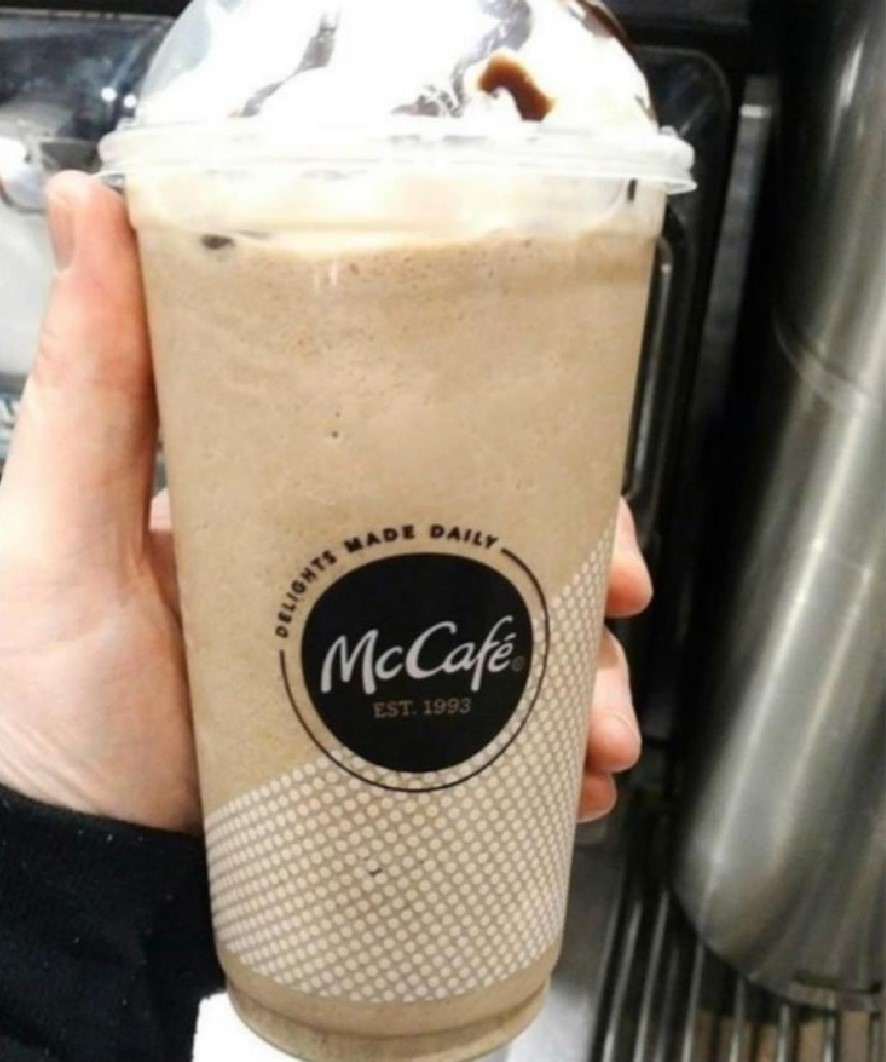 This hack has gained popularity and has even been tagged "genius" by those who have tried it. Order a vanilla shake and espresso separately, then mix them to create a delicious treat. If you're worried about the hassle of mixing your drink, McDonald's has a similar drink on the menu: the mocha frappé. 
The Perfect Moment for Indulging in a Big Mac
Timing is everything, they say. Are you tired of waiting in long lines at McDonald's and receiving cold, stale food? Then you should learn the secret to getting the best service possible—and it's all about good timing.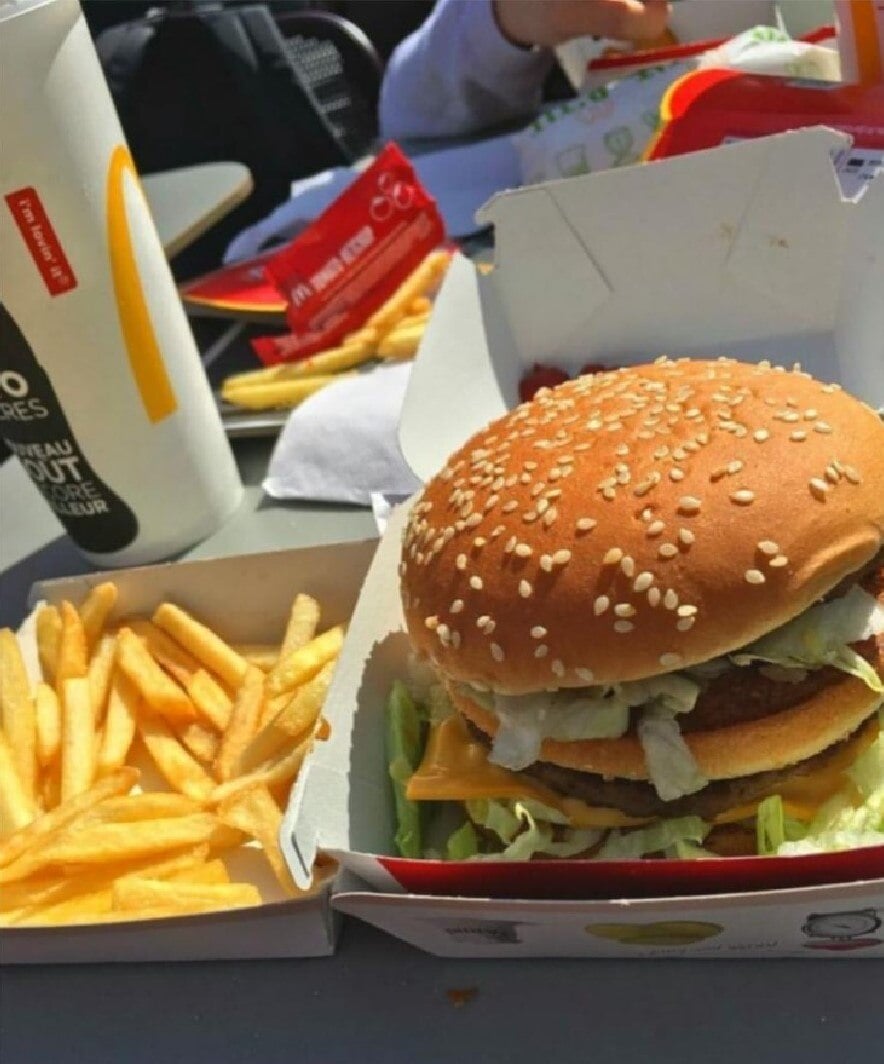 According to Kamran Adnan, a former fast-food worker, the best times to place your order are during "gap-buster times"—usually 12 pm to 2 pm and 5 pm to 7 pm. These are the same times that mystery diners visit McDonald's, and ordering during this time results in better service and fresher food.